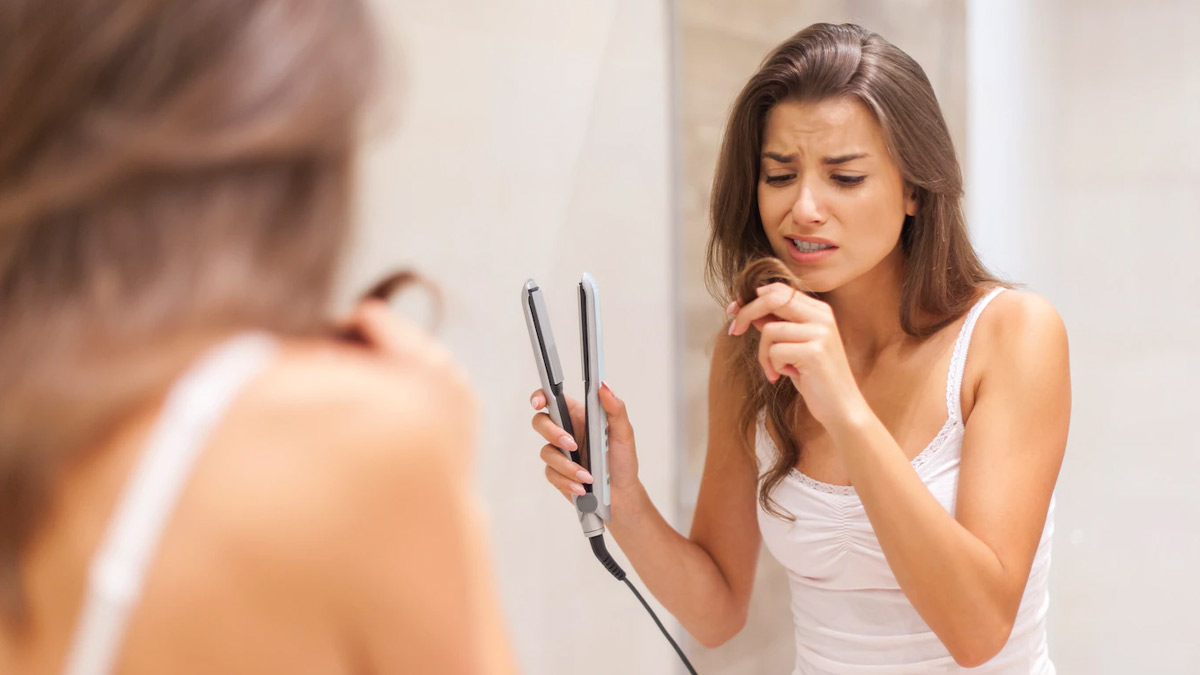 We all love hair that is silky, smooth, and manageable. While some of us are naturally blessed with such hair, the others struggle and opt for easy and quick fixes. One of the best ways to make the hair look put together is to straighten them. However, this simple trick can do more damage than one may think.
Side Effects Of Excessive Hair Straightening
Excessive straightening of hair makes the hair lose its natural shine and overall health. Let's read on to know the adverse effects of excessive hair straightening on your hair.
1. Dryness
The heat from the hair straightener strips away the natural oils from the hair. To better understand this, have you ever noticed steam coming out when you're straightening your own or someone else's hair. A straightening iron works by seeping all the moisture out of the hair to straighten it and secure the style in place. Hence, it's actually moisture that evaporates.
2. Frizziness
The ultimate goal of straightening is to get rid of the frizz in the hair. Unfortunately, hair straightening is counter-intuitive, because the steady dryness in the hair causes and leads to more frizz.
3. Breakage
Both temporary and permanent hair straightening leads to both dryness and frizziness which in turn weakens the structure of the hair strands. Weak hair is brittle hair that breaks easily. Therefore, the individual strands of hair become more susceptible to breaking right from the middle, and scalp. Split ends can also lead to breakage.
4. Dullness
Since excessive heat from the hair straightener rips away the natural oils from the hair and roots, it also causes the hair to become dull and lifeless.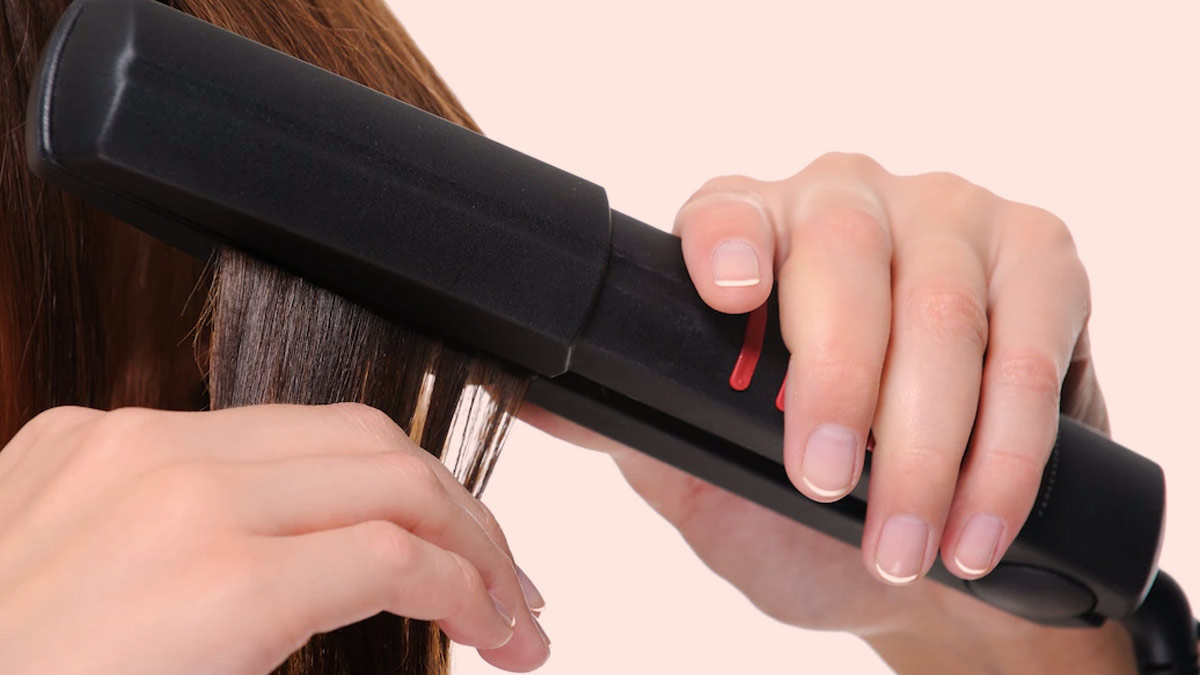 Also read: Expert Explains Difference Between Alzheimer's Disease And Dementia
5. Hair fall and permanent hair loss
Hair straighteners tend to adversely affect the hair and also follicles. The weak roots make the hair fall out. Excessive use of hair styling tools can also lead to permanent hair loss.
Straightening your hair frequently and doing it without using a proper heat protectant can damage your hair cuticles permanently. Therefore, avoid using a heating tool on your hair and if need be, make sure that you apply a heat protectant beforehand.
Tips To Avoid Side Effects Of Hair Straightener
If you absolutely need to straighten your hair, here are a few precautions and tips that you can take in order to avoid the side effects of excessive hair straightening.
First thing's first, always apply a heat protectant before you treat your hair with heating tools.
Use the heating tool on a low or medium temperature setting.
Oil your hair and apply conditioner every time you wash so that the natural oils of the hair are restored.
Apply natural masks and essential oils.
Avoid straightening when your hair is wet.