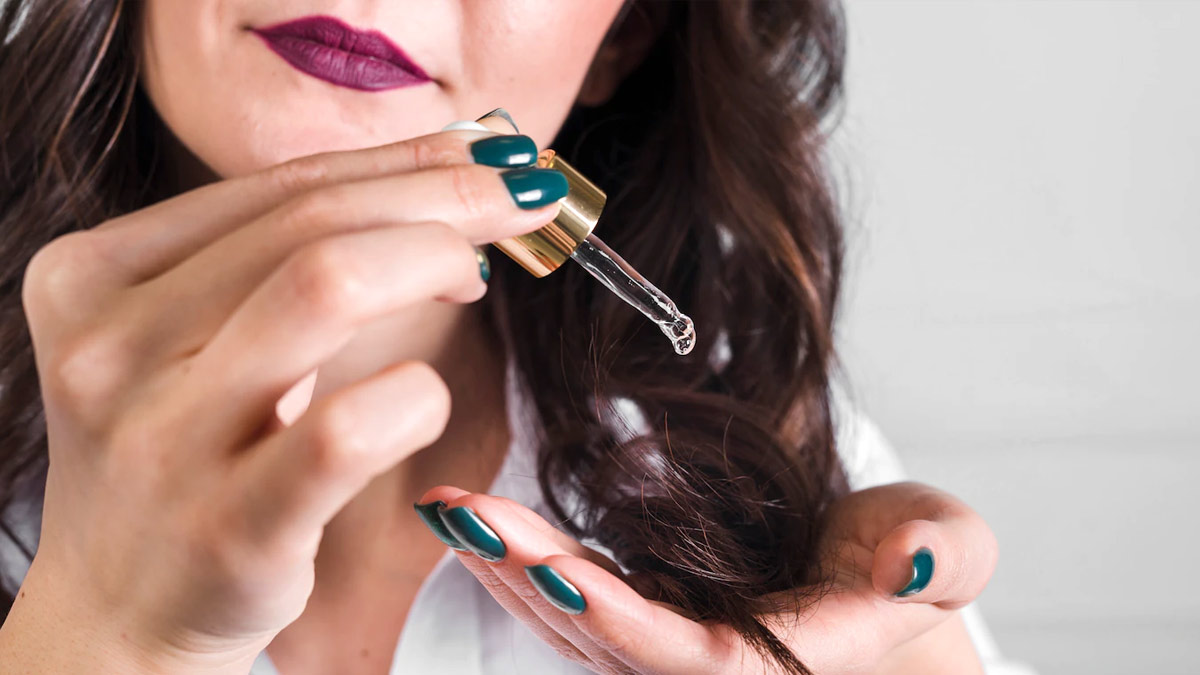 Ayurveda has proved to be one of the best practices in elevating overall health as well as skin and haircare. By following simple steps and by using ayurveda specific ingredients it is very easy to not only get good hair but also maintain a healthy scalp. A good hair care regime is imperative to improve your hair growth, reduce hair fall and improve shine, density, lustre and thickness. OnlyMyHealth editorial team talked to Dr. Manisha Goswami from Charak Pharma, to decode some ways to follow a simple yet effective ayurvedic haircare routine for good hair.
Ayurvedic tips for hair care routine
1. Follow a nutritious diet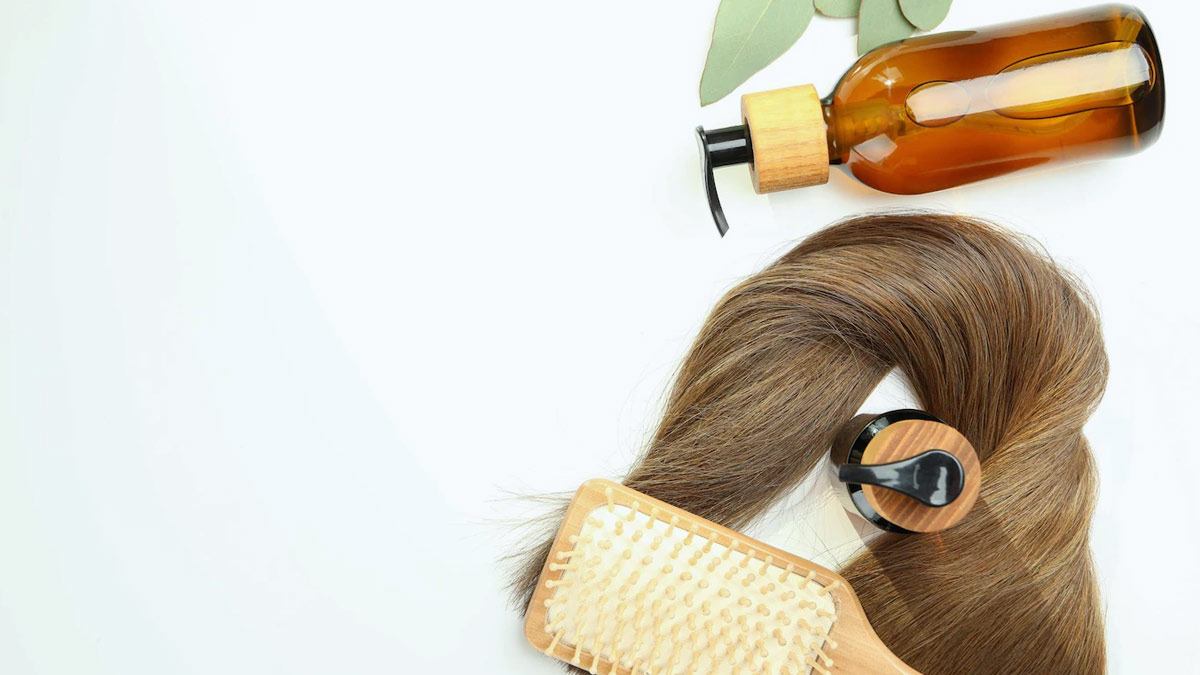 When your system is nourished, your hair will shine. Including ingredients like amla, til, ghee, dates and raisins will not only accelerate hair growth but also lead to healthier looking hair. A balanced meal including protein, minerals and healthy fat along with carbs helps in better hair health. It is recommended to stay away from excess sugary and salty food as they cause inflammation leading to hair loss.
2. Maintaining a clean scalp
Ayurveda recommends gentle haircare, thus hair wash needs to be done using cold or lukewarm water, so hot water is a big no. Condition your hair with a hair mask made of natural ingredients like methi, curd, triphala and hibiscus every week to make them silky and strong. Curd is great for scalp health and head masks with curd also reduce dandruff. Headwash with neem infused water helps with dandruff. Good scalp hygiene with regular washes reduces dandruff and leads to a happy and healthy scalp.
Also read: Getting Married? Follow This Ayurvedic Hair Care Routine For Brides-To-Be
3. Keep dandruff at bay and nourish your scalp
Dandruff dries your hair roots leading to hair fall and hair damage. Ayurveda recommends oiling the scalp with oil like coconut, sesame or almond twice a week for all scalp and hair types before every head wash. Oiling helps in enhancing the scalp microbiome, makes the roots stronger, minimises dryness, flakes and itching. It improves the blood circulation and provides moisture to the scalp to prevent dandruff.
3. Regular hair massage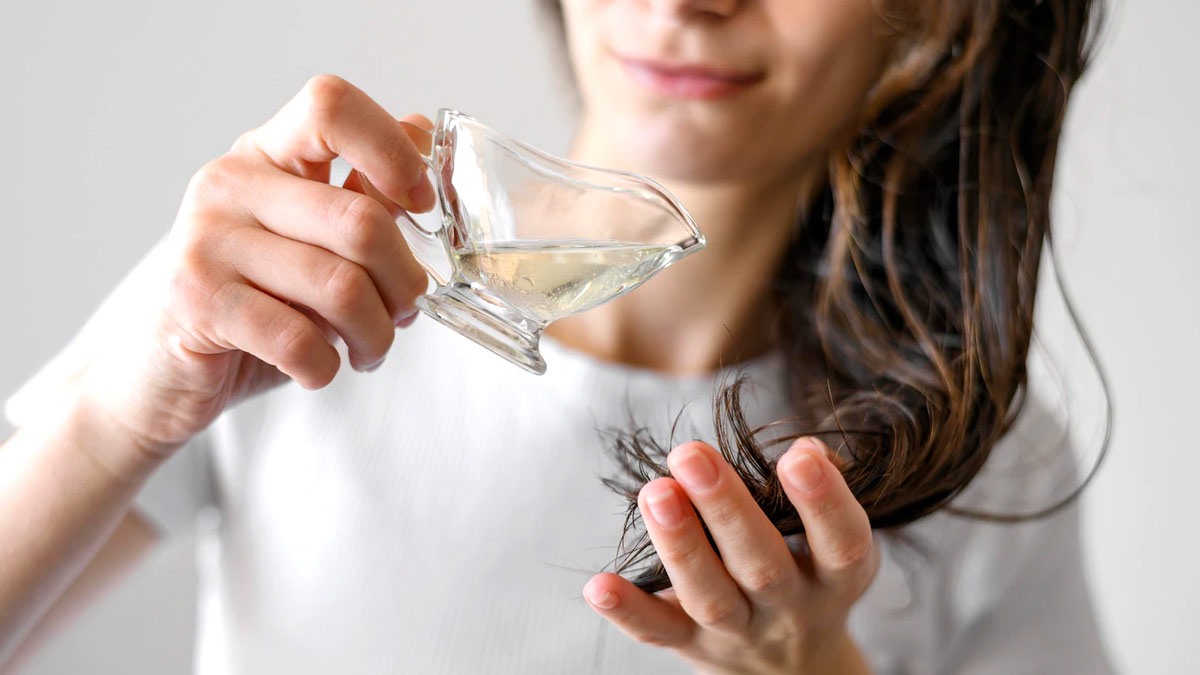 Giving yourself scalp massages weekly, using oils such as sesame, coconut or almond can help in stimulating the scalp, reducing dandruff, strengthening hair roots, and nourishing the hair shaft. In addition, oil scalp massage can also give sound sleep and reduces stress, which is better for hair growth.
Also read: Ayurvedic Tips For Maintaining Healthy Hair During Monsoon
4. Good sleep
When you sleep well, you nourish well after all sleep is the time for restoration and repair, a sound sleep of minimum eight hours promotes hair growth and keeps stress at bay.
5. Make hair protection a habit
Heat may be great for styling but it damages your hair like no other. The heat and chemicals in styling products destroy hair health straight from the cuticle. Avoid heat as much as possible, take baby steps to have a natural shine. Use an umbrella/ cap/ dupatta to protect your hair from heat and sun rays.