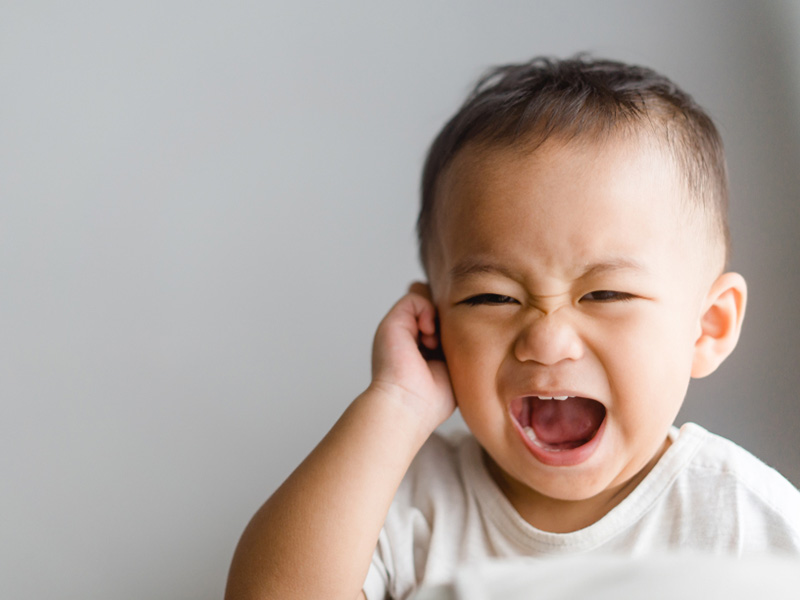 Ear infections can be very troublesome and irritable. A big number of people neglect health of their years and do not take care of it like other parts of the body. This can lead to certain problems in your ear which might take several months to treat. One such condition is serous otitis media; this is an ear condition which is different from other types of ear infections. It is more prominent amongst children and leaves mucus or yellowish liquid near the middle ear. Serous Otitis Media is a disease in which the eustachian tube does not function properly which affects the auditory tubes, making it hard to drain the fluid out as normal. Today we will learn about this ear problem and understand how it is different from other ear infections.
What Causes Serous Otitis Media in Children?
We have Dr. Mukesh Ranjan, ENT Specialist from Ivory Hospital, Greater Noida. Middle ear infection is different from otitis media; otitis media is caused by a virus that affects the eardrum of the children to become inflamed. This occurs more to children because they have low immunity as compared to adults. Children are more prone to inflammation and this usually occurs till they reach the age of 3 years. Most children who have this ear infection does not require serious medical help and can be resolved using some medicines and eardrops to heal the infection. The crucial part is that if your child suffers from fever or has persistent pain in ears, then consult an expert for medical treatment.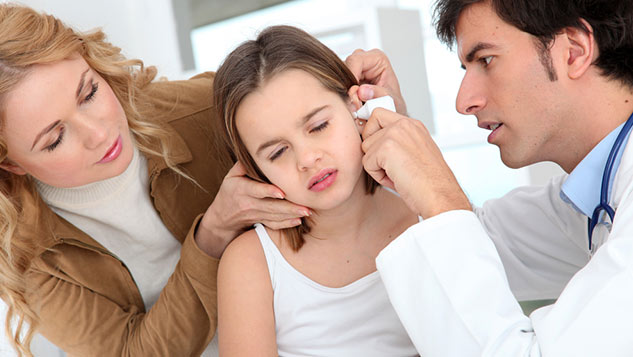 Difference between Otitis Media and Other Ear Infections
The major difference between Otitis media and other ear infections is that most of other infections are caused by bacterial infection inside the ear whereas this happens because of virus. Inflammation rate is also different from other ear infection; this spreads much more quickly and gives persistent pain. Other ear infections result in pain in certain time intervals or at a particular position. Also Otitis media infection occurs in winter and early spring as the virus affecting ears is more prominent in this temperature, other ear infections can occur at anytime of the year.
Symptoms of Serous Otitis Media
Since there is variety of middle ear infections, the symptoms can vary according to the types of otitis media. If your child has these symptoms, then he might be suffering from middle ear infection-
Ear Pain
Irritability
Difficulty sleeping
Tugging at the ears
Yellow discharge from ears
Loss of balance
Nausea and vomiting
Congestion
Diarrhoea
Decreased appetite

Risk Factors for Serous Otitis Media
Risk of infection may increase when the ear problem does not get resolved by eardrops or medication. This is because children's ears can get inflamed to a level that they may suffer from other diseases and health issues because of it. Otitis media is a virus infected ear problem, hence the viral infection affects the other parts of the body and brain which might result to problem such as these-
Down syndrome
Cleft Palate
Facial bone abnormalities
Different types of allergies
Serous otitis media should not be taken lightly especially when your child is concerned. The yellow fluid that is visible can block passage inside and affect hearing ability as well.
Also Read- Krabbe Disease: Symptoms, Causes, Treatment
Duration of Serous Otitis Media
This ear problem lasts for mostly around 3 months in the children. If the fluid remains in the ear for longer than 3 months, then your doctor may advice you to change the treatment. At early stages aggressive treatment is not advised because of soft eardrum of children. Once it becomes evident that there is not much improvement in the condition, then doctor may move towards strong treatment to remove yellow fluid from the ears. During this prolonged time certain activities of children might be affected. They are-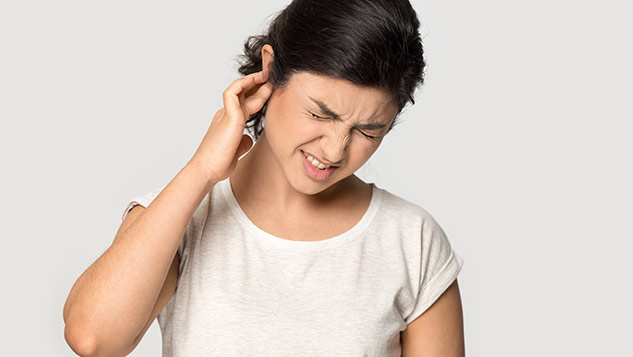 School performance
Hearing issues
Difficulty in balancing
Other disorders of Middle ear
Also Read- Third COVID Wave Might Affect Kids More: How To Protect Children From Coronavirus
Conclusion
Serous Otitis Media is not an ear infection that occurs normally. This ear problem occurs in the middle ear and is more evident in children. Serous otitis media affects the ear and causes a yellow transparent pigment from the years. It gives persistent pain which is comparatively lower than other ear infections. This ear problem mostly occurs in spring and winter season as the temperature supports virus growth and infects the children. Serous otitis media inflames ears of children below the age of 3 years. In general cases it does not last more than 3 months and gets treated with few simple medicines. If not then it needs medical attention and aggressive treatment. The child may experience behavioural changes and hearing problems during the affected phase.
Read More Articles on Children's Health
Picture Credits- Shutterstock.com