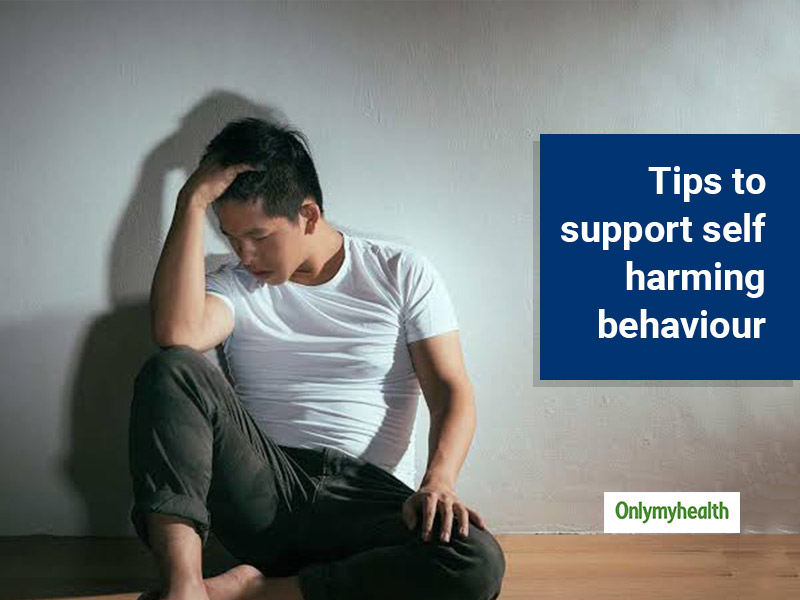 When a person injures himself or herself then there are is a fair possibility of either to shape an affirmative feeling or to extract comfort from the negative feeling. Also, a person might self-inflict pain if they've performed any such act in the past because it can lead to a feeling of remorse. This guilt is a shaking bridge of an abundant amount of emotions wherein self-doubt, shame and remorse are further carried on by a feeling of serious distress. In order to identify or diagnose self- injury, there should be a pattern of atleast five days of this type of behaviour in which there is no involvement of attempt to suicide. However, self-injury in many cases has close association with suicide but it is not the same case all the time.
Today is Self-Injury Awareness Day and it is observed on 1st March every year, internationally. It aims on educating and supporting people facing this problem. When a person causes intentional self-injury or harm, it is an clear sign of emotional stress. Self harm can occurs in several forms, including cutting, scratching, punching, and even intake of harmful chemicals. People who have self harming behaviour might get triggered to do this because of various reasons such as fear, stress, anxiety, or for inducing positive feelings too. On Self Injury Awareness Day, Onlymyhealth editorial team spoke to Dr. Vasanth R, Consultant Psychiatrist, Fortis Malar Hospital, about some tips to support people who have self harming behaviour.
Also Read: 7 Benefits Of Meditation: Know-How It Affects Your Mind And Body, By This Spiritual Coach
How to tackle self harming behaviour?
If there are multiple injuries on the body of any family member or friend, then it should not be taken lightly but us a matter of consideration. One should connect with a professional or an expert in such cases but talking to close people can also help a person having such thoughts. An individual should not be afraid to ask for help and support from loved ones. According to Dr. Vasanth, here are some tips to tackle self harming behaviour in a person:
1. Do not question the self injury
Instead of asking 'What have you done to yourself?' in front of everyone else, try and talk to the person privately about what is going on in their life. Do not question the self injury and ask about life in general instead. Pick up the thread from there and then move on to the injury. Questioning the injury directly can make the person give a negative reflex reaction and he/she might not share the inner feelings. It is important to get to the root cause of this behaviour to eliminate it altogether.
2. Respect and be empathetic
Many people also term self harming behaviour as a way to seek attention. It is not always the case. You have to trust your closed one and respect their feelings. Be empathetic towards their thoughts and trust them on whatever is going on in their mind. He/she is not seeking attention but it is just a cry for help. If anyone is doing that, so that kind of judgemental behaviour or prejudice towards self injury must be addressed in front of the family. And, as an individual, you also should also learn to be comforting.
3. Let them know you are there
Ask them how things are going or how they are feeling. Let them know you are there if they feel down or stressed. Tell them you are worried about them, and why. Ask if they are thinking about suicide. If they are, or you think they might be, call your local hospital or mental health service. This reassurance can make them feel comforting, protected, loved and safe.
There is always this need of making a self harming behaviour person know that you are here for them. Stay calm and listen to them without judging.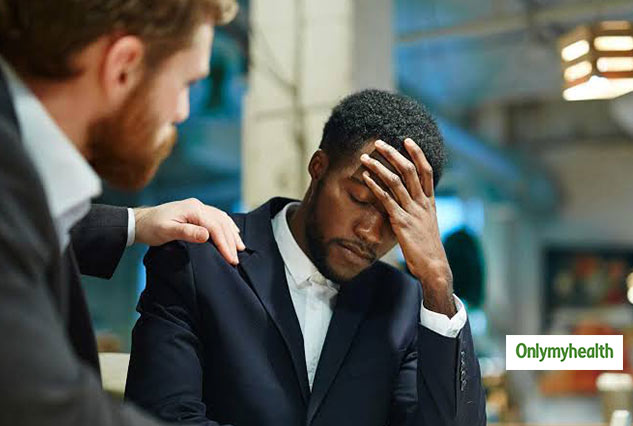 Also Read: 4 Tips To Better Emotional Wellbeing During The COVID-19 Pandemic
4. Distraction
Another way to reduce their distress, that might have led to self harming behaviour is by creating a distraction. The distraction can be a walk, run, painting, playing games, watching a movie or even lying down and listening to their favourite music. These activities can really help in lightening the mind and opening up about their feelings. The diversion can also put off their mind from any self harming thoughts. You can try talking to the person after doing their favourite distraction.
5. Deep breathing
Supporting them also means doing some relaxation activities together. Deep breathing and yoga can also help in relaxing the mind and body. This might feel like a temporary resort, but it can also help them open up about what is upsetting them. Self harm thoughts can be stopped by getting into a different helping habit, which is good both for your health and mind. It contributes towards stable mental health, thus preventing self injury. You can take the suggestion of an expert to follow this tip with your family member/friend.
6. Provide an opportunity to ventilate
Instead of saying things like, 'You should've spoken to me' or 'I was always there for you', you should try and provide an opportunity to ventilate as a way of supporting them. Doing this can help more than 90% of people having such thoughts.
Just be the first person to keep in touch and observe any recent changes in their behaviour, which might have led to self harm. This can help the individual in picking up the phone themselves and telling you everything on their own, as it provides an opportunity for them to ventilate and let everything out. You as family member or friend can play a vital role in preventing and recovering from such situations.
7. Try to look for changes in dressing style
If there are any recent changes in their dressing style, then try to find out about any cuts or marks on their body. For example, if a person has started wearing jeans instead of shorts or full sleeves clothes, rather than half sleeved ones, this also can be a matter of concern. You should try and notice such dressing changes as there will be a lot of times when these people try to hide the scars by covering them with clothes. There is a high chance that they might be trying to underplay that.
8. Believe them for coping up
If you start noticing that they are begging withdrawn and not talking to anybody, then that is the time when you need to intervene and ask as to what is happening.
Give them a window of opportunity to talk to you further leading to a positive conclusion. No one has to cope up alone and self harming behaviour is also treatable. The best way to support such people is by believing them with their recovery. Just realising and talking about it is not a long term solution. This requires some trust from their loved ones in order to deal with it. You have to be a pillar in whatever way he/she wants to fix this. If it requires talking to a therapist or engaging in a hobby, everything should be supported in a positive manner.
Also Read: Do You Know What Crystals Can Heal Physical, Mental and Emotional Health?
Therefore, these were some tips that you can follow to handle a family member or friend having self harming behaviour by Dr. Vasanth R. You should not be ignorant towards a person who is going through something in his/her life. By showing support, you can protect them from self injury. People who self-harm need care, understanding and support in order to overcome from this behaviour. Many things around us can be hurtful, damaging and break you, which further makes you bounded in sharing or taking support.
Read more articles on Mind and body