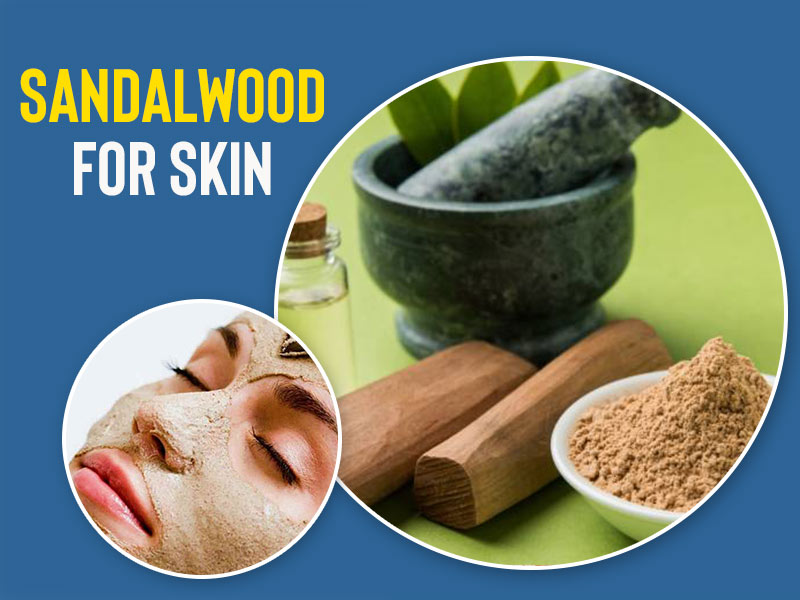 Sandalwood, commonly known as 'chandan', is a staple during worship in Hinduism. You can find it in incense stick, or in the form of paste to be applied on the forehead while worshipping. The mere smell of this wood induces a sense of peace and tranquility. It might be the reason why it is used so widely during meditation as well as aromatherapy. If you belong to an Indian household, you are no stranger to sandalwood soaps. It is because 'chandan' is known for its skincare properties. Let us have a look at how sandalwood benefits your skin.
Skincare Properties Of Sandalwood (Chandan):
The use of sandalwood finds mention in the ancient Indian wellness system of Ayurveda. It is known for its anti-inflammatory, antibacterial and antiseptic properties. Here are some of the skincare benefits you can reap by using sandalwood:
Acne
A widely used home remedy in Indian households, 'chandan' is used as a natural way to treat acne. It is generally mixed with rose water to get rid of acne. It also has a cooling effect.
Scars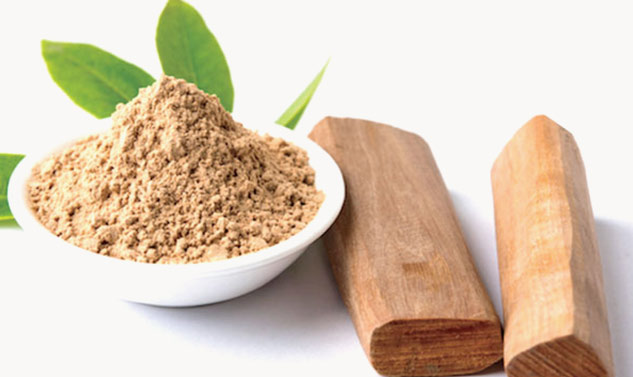 (Photo Credit: Freepik)
A piece of research has shown that sandalwood when mixed with honey can help with scars. Hence, you can use 'chandan' oil to get rid of scars. However, do consult your doctor before trying it.
Also read: Sandalwood Oil Benefits: For Glowing Skin And Healthy Hair
Wounds
Just like scars, sandalwood oil is known to help with wounds as well. Since it has antiseptic properties, it can help in wound healing. Also, when 'chandan' powder is mixed with rosewater, the paste induces a calming effect.
Inflammation
Sandalwood is also known to have anti-inflammatory properties. Hence, you can use its oil to fight skin inflammation as well. However, it is better to consult your dermatologist before applying anything to your skin.
Wrinkles
Sandalwood is known to have antioxidant properties. Hence, it can help in fighting free radicals. Its oil nourishes skin, can help with skin elasticity, and prevent wrinkles, according to a leading health website.
Also read: Do You Know These Unusual Benefits Of Red Sandalwood?
How To Use Sandalwood On Skin
You can use sandalwood in multiple forms, such as:
Powder
Oil
In skincare products such as soap
You can also make face packs using it.
Method 1
If you have oily skin, take some Chandan powder and add a few drops of rosewater to make a fine paste.
Apply to your face and leave for a few minutes.
Rinse with lukewarm water and pat dry.
Method 2
If you have dry skin, you can make a face pack using sandalwood powder and milk.
Apply it to your face and leave for a few minutes.
Rinse with lukewarm water and pat dry.
These are just two of the many ways you can use sandalwood for skincare. Although it isn't known to cause any side effects, it is better to first try it on a small portion of the skin before making it a part of your skincare routine. Consulting your dermatologist to understand if you are allergic or knowing the impact sandalwood might have on your skin is the thing you should do before using it.
Photo Credit: BeautyGlimpse, Freepik