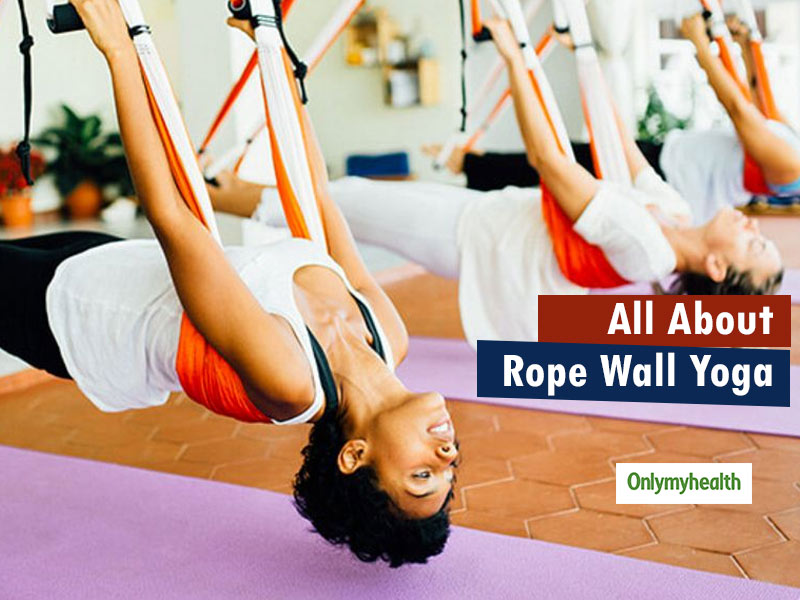 Yoga is the best exercise for holistic wellness. It rejuvenates the entire system while restoring physical, mental and psychological health. Yoga is an ancient form of exercise which recently became popular worldwide. A lot of advancements and modifications are being made in this exercise form to better the results. One such Yoga variant is rope wall yoga which requires you to perform yoga while hanging on a rope. This is challenging but at the same time, it is incredibly beneficial for your body and health.
Yoga is an amalgamation of breathing exercises, meditation and physical postures. Together, these bring balance in the body from head to toe. This caters to a lot of things ranging from weight loss, mental stress, concentration & focus, digestion, cardiovascular health, flexibility to name but a few. Rope wall yoga takes conventional Yoga to another level. This means increased challenges but also improved benefits. In particular, this yoga sequence is best for those who are looking for an effective medium to better their flexibility and mobility. Go through this article to learn more about this yoga form.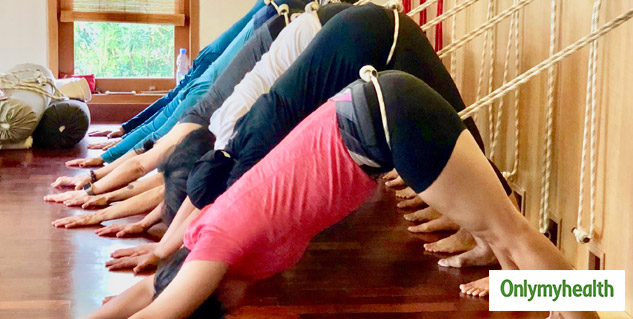 Rope Wall Yoga Benefits
Doing rope wall yoga regularly would not only improve your posture and alignment but also strengthen muscles for a fitter and stronger body. It helps you learn the art of balancing the body to improve flexibility. This could be challenging in the beginning but as you become a regular doer, you'd start enjoying it. Let's tell you some amazing health benefits that this practice offer.
Also Read: Yoga Mat Buying Guide: How To Pick The Right Mat As Per Your Need
Releases spine tension
What makes this yoga different is that it is done by hanging on a rope. People who have desk jobs frequently suffer backaches. This exercise helps in releasing tension from the spine to prevent back problems.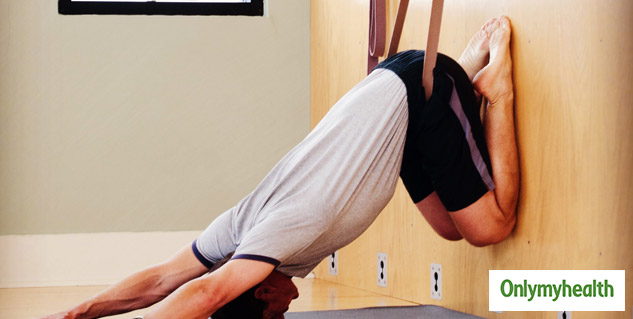 Also Read: Easy Yoga For Arthritis To Alleviate Arthritis Pain
Increases mobility and flexibility
The anchored poses help in opening the muscles of the body to improve agility and mobility. When you are performing yoga while anchored to the wall, your body movements improve along with improved focus and concentration. This is good for dancers as it makes their bodies more flexible with each move.
Improves breathing
As you do most of the poses facing downward, you'd learn to control and manage your breathing. This would allow you to focus more on breathing which eventually benefits your lungs. Also, this would increase blood circulation in the body. With Improved blood flow, the risk of heart problems would decrease.
Also Read: 5 Tibetan Rites For Rejuvenation
Challenges the body
Yoga is an easy form with umpteen benefits but you can make it more advantageous with this rope wall yoga sequence. As you take up the challenge of performing exercises while hanging on a rope, your strength and endurance would increase quickly.
Yoga brings tons of good changes in the body to better your health. Spruce up your regular yoga by adding the rope wall to twist to it and see your health improve drastically. Not only it is challenging but also exciting which will give you great physical, mental and psychological health benefits.
Read more in Yoga