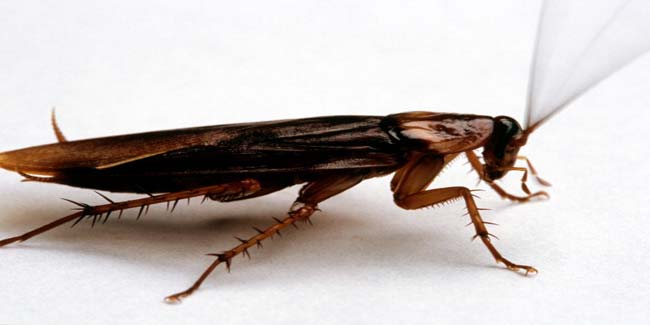 Cockroaches are one of the most nasty creatures in any household that intrude the comfort of your home, especially the kitchens. They can not only ruin a clean environment and make your home appear like a mess, but they can also spread microorganisms everywhere posing risks of infections and several diseases. Of course, you know how to get rid of them as you have the pest control guy in your contact list or have the exterminator sprays handy, however none of these options are good for you or your family members. The chemicals are bound to cause harmful effects on any human living inside the house.
The natural way to fight
It may sound bewildering to think that you can keep roaches out without using chemicals. After all, cockroaches have lived on the planet for so long that even chemicals often seem to be failing them. So, how can one expect to kick the cockroaches out of their house without using any chemicals? Well, it is not as difficult as it may sound. Even natural remedies can be very effective against removing cockroaches from your place.

Cucumber can keep you safe from these pests without causing any risk to the health of your family members. They provide a safe yet effective way to get rid of cockroaches. All you have to do is put some slices of cucumbers in places you've noticed roaches dwelling. The smell of cucumbers will keep the cockroaches away. Cucumbers do it by stopping growth of harmful microbes that act as a barrier against cockroaches.


Cucumbers are easy to get; you can buy them from any local vegetable market. As for removing roaches, they are even more efficient than most chemically-laden sprayers. All you have to do is slice a couple of cucumbers and place them on certain areas of your house. You don't have to prepare harmful chemical solutions and spray them. Such chemicals or even the professional pest control equipments may drill a hole in your pocket. On the other hand, cucumbers make an economical option. It is quite possible for you to keep cucumbers stocked in your refrigerator. So, the moment you see a cockroach in your house you have a ready-to-use remedy to get rid of the roach.
What to do?
All you need is a couple of cucumbers and aluminum foil. Take a cucumber out of the refrigerator and peel it off. Now take some foil and place the cucumber peels on the foil right where you fear the cockroaches to be. The peel will generate a distinct odour that can act as cockroach repellant. If you don't have aluminum foil handy you can place the peel in an empty aluminum can.
Image Source : Getty
Read more articles on Healthy Living