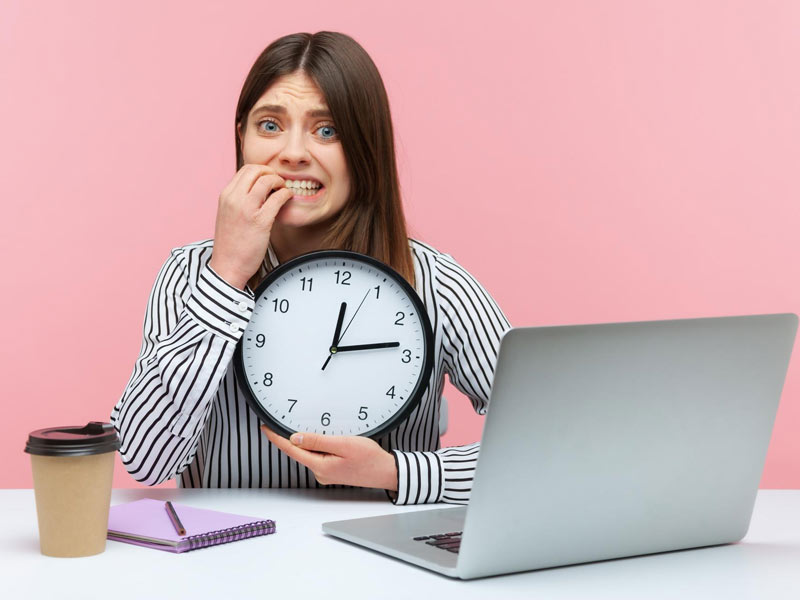 Once you approach the end of your maternity break, you are likely to get worried about transitioning back to the workplace. It has been a long time since you worked full-time, and being away from your baby for the first time can be physically, mentally, and emotionally challenging. There's no need to dread your first day back to work; here are some tips by Dr. Asha Baxi, Consultant - Obstetrician, Gynecologist & Infertility Specialist, Motherhood Hospitals, Mechanic Nagar, Indore to help prepare you for a smoother return!
First things first, communicate with the HR department and your manager before your joining date. If the HR department has not already contacted you, it is a good idea to get in touch with them first. Discuss your job responsibilities and schedule with them so that you know what to expect once the maternity leave ends. You should also choose a date that is later in the week to have a weekend to rest and prepare for the upcoming week.
Make sure to have reliable child care
If you and your partner are both planning to work full-time, you should begin finding trustworthy and reliable child care for the baby at least a month prior.
Your doctors and friends can recommend good child-care facilities with a safe environment and qualified caregivers.
You can also ask your family members and friends to help you babysit the little one, but it is not the best long-term plan.
Or if day-care can be provided at workplace, it would be better for both of them.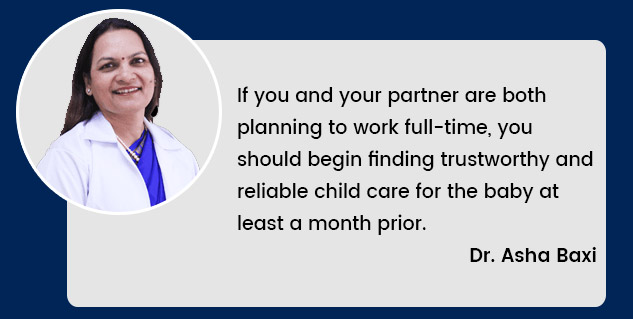 Plan your schedule for breastfeeding
Since you will breastfeed your baby even after you start working again, it is essential to buy an electric pump for breast pumping so that your baby is well-fed.
You should also adjust your schedule so that you are nursing the baby before and after your work hours.
It might take at least two weeks for babies to get comfortable with the new routine.
It is also recommended to have a caregiver, or a guardian feed the baby with a bottle of breast milk to help the baby adjust.
Ample support needs to be given to the mother and encourage her to breastfeed even if she has started working again.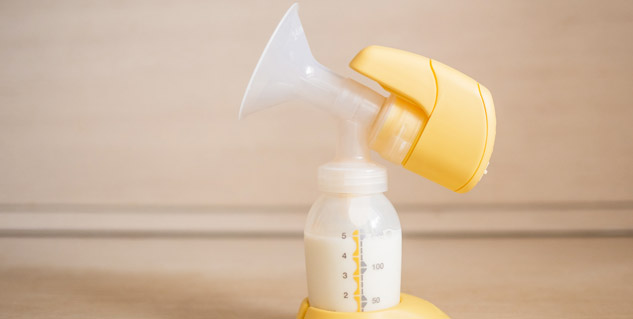 Stay organised and prepare to-do-list
Although it might be challenging to quickly adapt to the new routine, staying organised by making a task list for yourself and your partner can help. Knowing what tasks you have to complete and what can be done later will make your life easier. You can follow the same pattern at your workplace as well.
Also Read: Caregiver Burnout: How Unpaid Household Work Can Take A Toll on Mental Health
Build a good relationship with your caregiver and stay connected
You are putting a lot of trust in your baby's caregiver. Hence, it is also vital that you develop a good relationship with them.
This can be done by having a little chat while you pick up or drop off your baby.
Talk to them about any noticeable changes in your baby's behaviour, and stay up-to-date.
While you are at work, remember to give them a phone call or text message to the caregiver to find out how your baby's doing.
This will also help you deal with staying away from the baby for the first time since giving birth.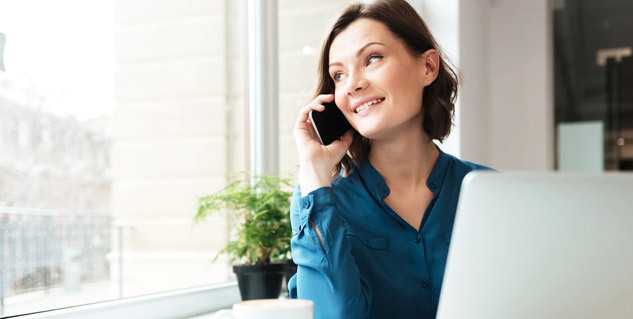 Focus on your well-being
This is a physically and emotionally exhausting period, and you suddenly have so much work to do. Take care of your well-being by practising self-care and self-love. You can try meditating, exercising, reading, resting, or listening to music to feel better.
Takeaway
Returning to work after maternity leave is difficult for most new mothers. They feel guilty for leaving their baby at home. However, it is important to know that working outside the home doesn't make you a bad mother. Slowly but steadily, you will learn to balance family and work. There's no need to feel ashamed for asking for help from your partner, loved ones, friends, or co-workers if you feel sad or overwhelmed.
Image credits- freepik