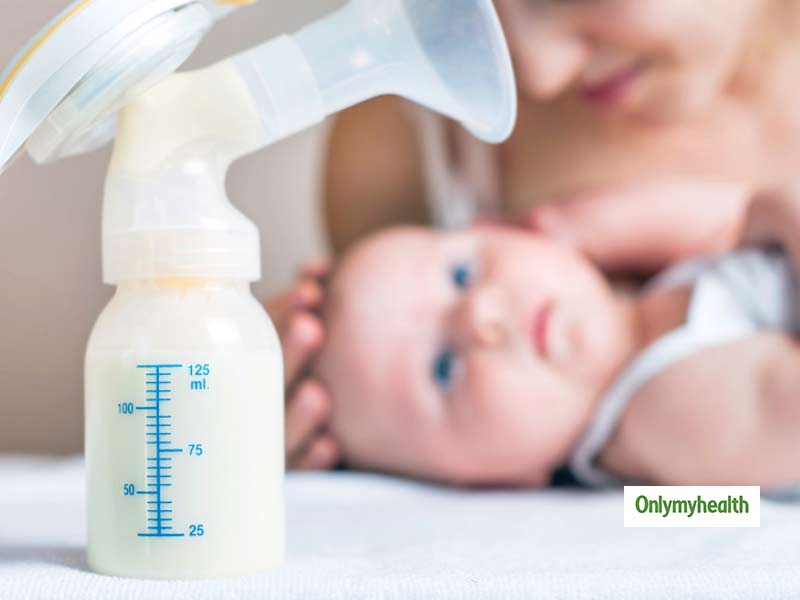 Breastfeeding is a miracle. A mother feeding her baby, suckling at her breast, is a divine sight. Mother's milk is that elixir that protects the baby from all kinds of infections, allergies and keep your baby healthy for years to come. WHO recommends that a baby is exclusively breastfed for the first six months. Doctors will tell you to continue to breastfeed your baby for as long as two years of age. Despite most women knowing the benefits of mother's milk, they face obstacles in the feed. And that is where a breast pump comes in to the rescue.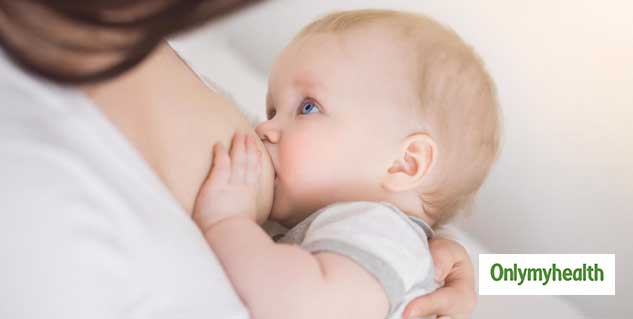 While breastfeeding is an experience that is unique to each mother, a breast pump can come in handy for a variety of medical and non- medical reasons.
"Why do I need a breast pump?"
Surabhi Dang, a 37 year old new mom, says her baby boy just wouldn't get the latch right. "It was heart breaking for me, not just because I was not being able to breastfeed, but also because my baby was being deprived of goodness of mothers milk."
After several days of trial and error, Surabhi says she decided to try the breast pump. "I went for the manual one to start off with, but now I have got myself an electric one and my life is so sorted, " says this happy mother. The electric breast pump is simple to use, just plug it on and go hands free. The milk is expressed from one or both the breasts, as you choose. Post the collection, the milk can be stored in bottles in the fridge.
Breast pumps are useful if the infant has a cleft palate and cannot suck easily. Multiple pregnancies might also present difficulties in directly feeding the baby.
Thinking about breast pumps? Check out this one at a discount, comes with a one year warranty- all for Rs. 624
Also read: A Guide for First Time Parents
Happy Mommy, Happy Baby
While not enough can be said about the mother – child physical connect while breastfeeding, it is also important for the mother to have some space and time for herself. It is not blasphemous for a mother to steal a few hours or a night's sleep without worrying about a hungry baby. Breast pumps are helping lakhs of mommies do just that. Women returning to work after maternity are doing so guilt free, in the knowledge that bottle of pumped milk are in refrigeration.
And then there is also the quandary, whether to breastfeed in public or not? And we cannot stress enough that there is no shame in breastfeeding. Having said that, some mums find it a bit cumbersome to breastfeed in a car or a mall. Milk expressed with the aid of a pump, already packed and packed and stored, in these cases becomes a blessing for the hungry baby.
Many moms also swear by the breast pumps for the night feeds. A groggy mother or father can just reach out for a pre-expressed milk bottle in the dead of the night when the baby is actually too tired to work the nipples.
That's not all pumping milk through a breast pump can also relieve painful breast engorgements. Suhani Kamra is a lactation consultant at Sitaram Bhartia Institute of Science and Research and a member of Medela India LC club, and recommends the use of breast pumps, " It is really helpful for mothers to stimulate the milk flow. Many mothers feel the breasts sometimes become too full and nipples turn hard and the baby is not able to suckle. Breasts pumps help in relieving the pressure, makes the nipples soft and helps in contact breastfeeding."
Are you a new mom, heading back to work? Use a breast pump to express milk that your baby can feed on even while you are away. Buy one here. This one comes with free breast pads and 30% discount .
Save and store breast milk effectively in leak proof milk bags. Buy 20 for just Rs. 1815.
Also read: What to Feed Your Baby in the First Year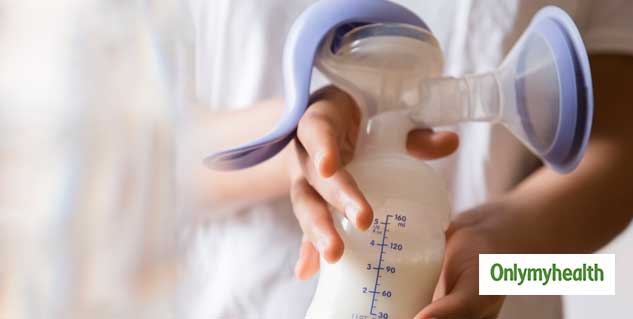 Manual and Electronic Breast Pumps
Now that you have decided to try out the benefits of breast pumping, you can choose a manual one or an electric one. Suhani Kamra, interacts with many young moms as a Lactation Consultant and recommends manual pump to start with and then move on to the electric one, once you are comfortable. The manual pump will require you to physically operate the pump and can take anywhere between 10 minutes to 30 mins per pumping. The electric pump, will cost more than a manual one but will give you a hands free experience. The pumping will also be quicker, about 10 minutes. Breast pumps are easily available on line and are made with high safety standards in mind.
Order you breast pump here and save money on the deal. This one comes with 10 massage modes to facilitate milk expression, one year warranty and 30% discount. Ordinarily this electric breast pump would cost you four thousand rupees, but you can buy it here for just Rs. 2797.
Feeding your baby through expressed milk in calibrated bottles will also help you keep tab on how much milk your baby is consuming. It will make your life easy and your baby fed. And yeah! Don't for get to burp the baby!
Read more articles on Newborn Care.