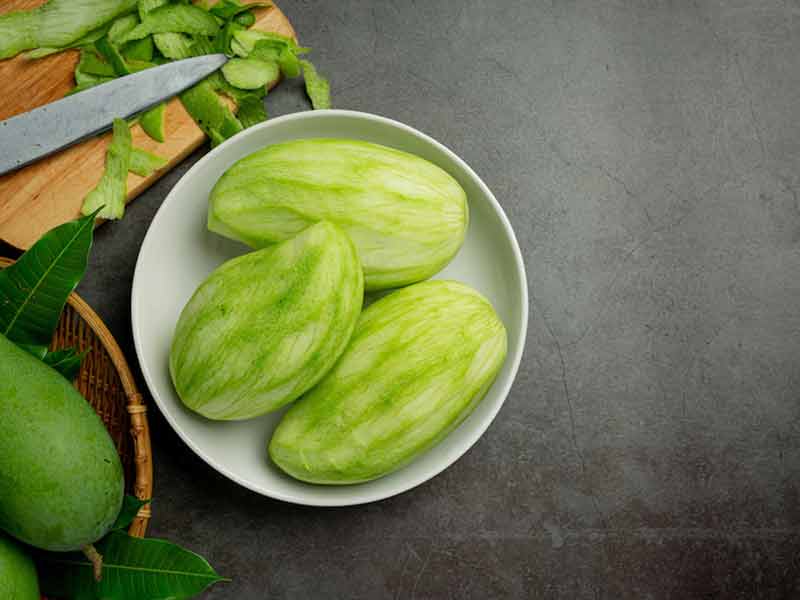 Summers are incomplete if you don't devour mangoes and its products. But not just ripe but also raw mangoes. Yes, those tangy green mangoes fondly called as Kaccha Aam or Kairi are incredible for health. Not just pregnant women but others should also have these to shield yourself from common summer health problems. Have sliced raw mangoes sprinkled with salt & pepper or drink aam panna or make raw mango chutney as a condiment. There are plenty ways to have raw mango and so, no excuses but only benefits.
7 Health Benefits of Eating Raw Mango
We have listed seven reasons why raw mangoes are great for health.
#1 Loaded with nutrients
Raw mangoes are enriched with vitamins A, B6, C and K. In addition to this, eating raw mangoes would also provide the body with calcium, iron, magnesium and dietary fibres. Numerous antioxidants are also present in green mangoes in abundance. So, eating raw mangoes would bestow your body with these nutrients that amplify body functions.
Also Read: Nothing Can Beat Aam Panna During Summer, Make This Refreshing Summer Drink
#2 Beat summer heat
While ripe mangoes have hot properties(garam taseer), raw mangoes are cooling. So, having these makes the body cool from inside to minimize the effect of heat. This is why consuming aam panna(raw mango drink) is said to be great in summers to beat the heat. The reason why it is so is because raw mango prevent dehydration by preventing the loss of iron and salt from the body. Besides, it also reduces effect of sunstroke or heatstroke. If you go out often, have a glass of chilled aam panna daily.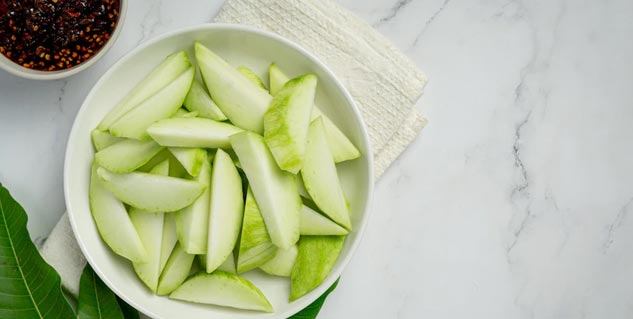 #3 Boosts digestive system
Summers cause food poisoning and upset stomach. Believe it or not, a lot of people complain of digestive issues during summer due to heat and foods. If you wish to strengthen your gut, you must have cooling foods and drinks including aam panna. Having raw mangoes in any form would do the same. It promotes digestive health by increasing the secretion of digestive enzymes. If you happen to have acidity, consume raw mango and it will be sorted.
Also Read: Do You Throw Away Kernels After Eating Mangoes? Know Mango Kernel Benefits
#4 Control Excessive Sweating
Summer heat also makes you sweat profusely. Only a few lucky people are blessed who don't sweat like a pig! People who sweat a lot must consume raw mangoes as these control release of water from pores that eventually controls sweating.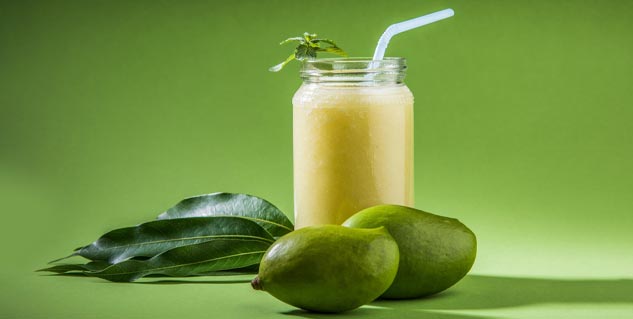 #5 Strengthens Immunity
Poor immunity is the root cause of most health problems. Immunity weakens during summer due to attack of heat. This is why, you must have immunity-boosting foods including those rich in antioxidants and vitamin C. Raw mangoes are loaded with all these and so, it helps in strengthening the immune system by boosting the defenses.
#6 Good for Liver health
Detoxification is very important to keep the body disease-free. Raw mangoes contain essential nutrients that are helpful in releasing toxins from the body. Its consumption also helps in the regulation of bad cholesterol. Eventually, it boosts your liver function and prevent complications.
Also Read: Tips To Detox Lungs Naturally As Per Ayurveda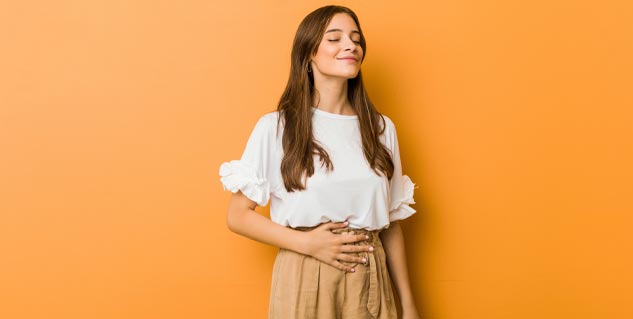 #7 Weight management
Lastly, if you are aiming at losing weight during hot summer months, raw mangoes can be your best friend. Unlike ripe mangoes, raw mangoes have a low-calorie profile that makes them apt to be consumed without increasing calories. Low fat, low cholesterol and high fibre makes raw mangoes a great summer food.
So, what are you waiting for? Get raw mangoes and have them daily in either form to uplift your health. However, do not overconsume as this could lead to upset stomach and other digestive troubles. Cramping, itching, sore throat might also be caused if you have raw mangoes in excess. So, be watchful of the portion.
Image credits- freepik