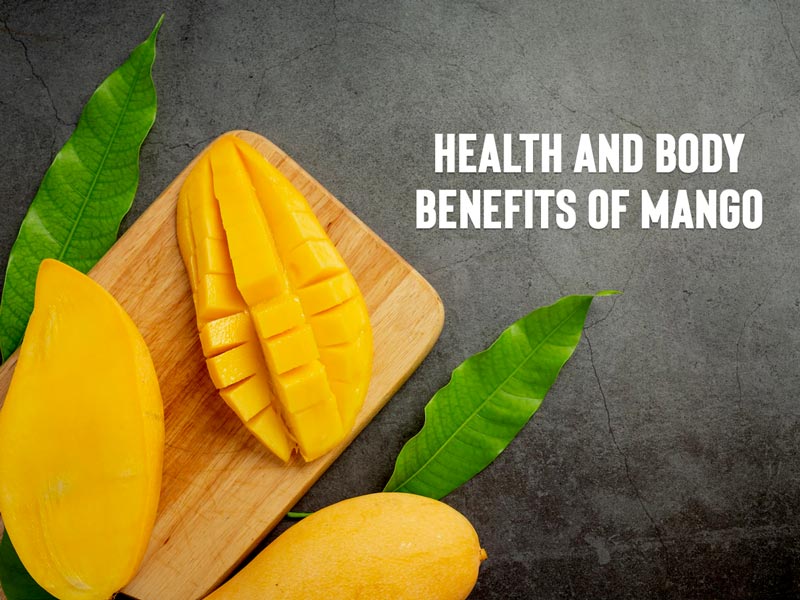 The onset of the summer months welcomes the arrival of the "king of fruits" mangoes. Mangoes are one of the most loved fruits. This delicious pulpy and yellow fruit is packed with antioxidants which makes it delicious not just in taste but also for your overall health. There are many different kinds of mango. They differ in color, shape, flavor, and seed size.
Consuming mangoes has a variety of health benefits that can help protect and strengthen the body in the scorching summer heat. Below listed are a few amazing benefits of consuming mangoes that will make you hog to the fruit because why not.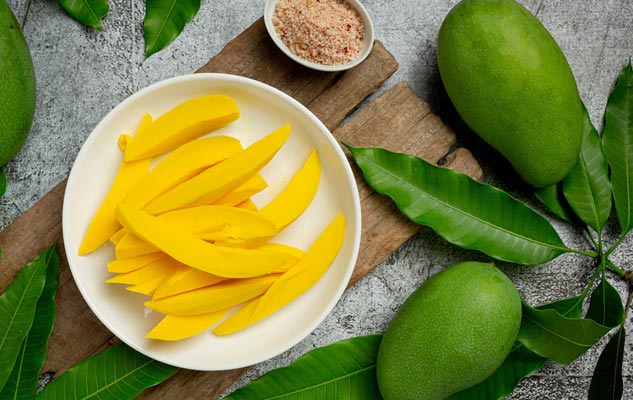 Dr. Shazia Khan, Clinical dietician and certified diabetic educator, Jain Multispeciality Hospital elucidates in an exclusive conversation, "Mangoes are low in calories yet very high in several nutrients which have innumerable health benefits. Mangoes are a great source of magnesium and potassium which facilitates in lower blood pressure and a regular pulse."
Health And Body Benefits of Mango
Talking further about the benefits and nutritive values of mangoes, Dr. Khan further verses about the other health and body benefits of consuming mangoes.
1. Help Prevent Cancer
Antioxidant compounds in a mango have been found to protect against cancers like colon, breast, leukemia and prostate. The antioxidant compounds in mango include quercetin, isoquercitrin, astragalin, fisetin, gallic acid and methylgallat, as well as the abundant enzymes which makes it super healthy and tasty to eat.
Also Read: Do You Throw Away Kernels After Eating Mangoes? Know Surprising Mango Kernel Benefits
2. Boosts Immune System
Another important role that mango plays on the human body is that it boosts our immune system. Alongside 25 different kinds of carotenoids that help keep the immune system healthy and strong, the fruit has ample amounts of vitamin C and vitamin A.
3. Improve Eye Health
Mangoes assist in providing a percentage of the needed daily value of vitamin A in the human body. This caters to promoting good eyesight and prevents night blindness and eye problems like dry eyes and redness.
4. Help Reduce Weight
The fruit contains a lot of vitamins that possess the essential nutrients. Eating a mango makes you feel fuller which also makes it a wholesome and filling fruit. Its fibrous content also boosts digestive function and burns unwanted calories from the body resulting in a shred of one's body weight.
5. Help Lower Cholesterol
Mangoes have high levels of fibre, pectin and vitamin C to lower serum cholesterol levels in our body.
6. Helps Clean The Skin
Another benefit of eating mangoes is that it cleanses your skin from within your body. It treats pores and gives a natural glow to your skin. Hence, all the more reason to eat mangoes and get flawless skin.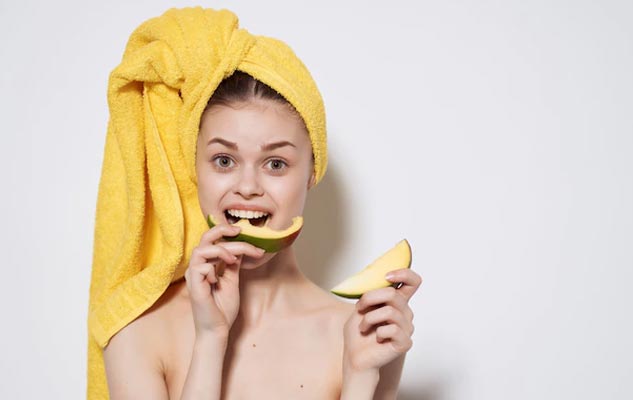 Also Read: Mango Leaves Are Great for Hair, Learn Benefits and Ways To Use
7. Help Regulating Diabetes
Eating mango leaves are a great way to regulate diabetes. Simply boil 5-6 mango leaves in a vessel. Soak it overnight and drink the filtered decoction first thing in the morning. Also, mangoes have a low glycemic index therefore, eating mango in moderation will not increase your blood sugar level.
8. Use It As A Body Scrub
Apart from consuming, applying mango scrub on your face and body also gives you a smooth and glowing skin. You may make a paste by mashing mangoes, honey and milk. Mix thoroughly and let it sit on your face and body. Gently massage it over and leave on for 10-15 minutes and then wash it off with cold water to get a smoother skin.
After versing so well with the many delicious facts and benefits of the "king of fruits" mango, you surely crave one. However, excess of everything is hazardous. So, eat correct portions of any and every fruit/meal you consume.