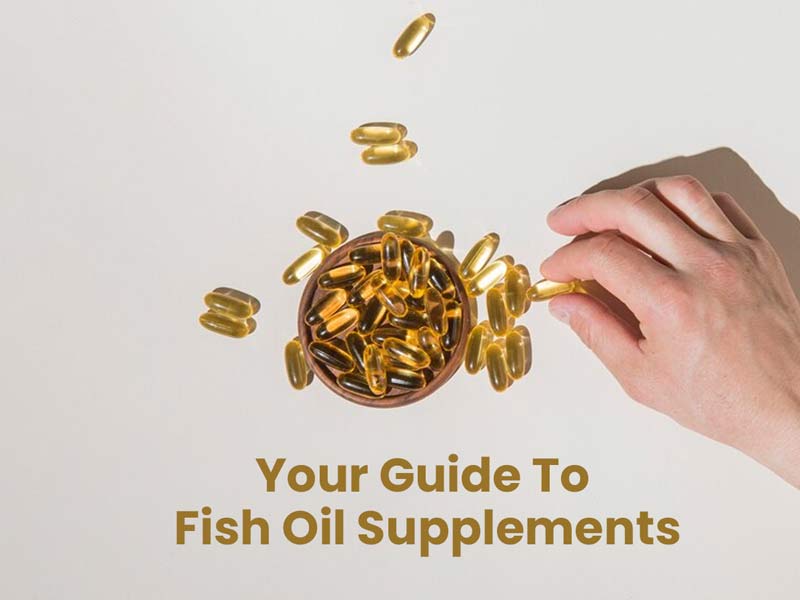 Fish oil is one of the most healthy and commonly used dietary supplements. Fish oil is rich in omega-3 fatty acids that are very important for a person's overall health. Fish oil is also the best alternative if a person is a vegetarian or does not enjoy eating fish. Omega-3 fatty acids have essential nutrients that are important in preventing and managing several chronic and heart diseases.
Benefits Of Omega-3 Fish Oil
Approximately 30% of fish oil consists of omega-3s, while the remaining 70% is other fats. Our bodies need omega-3 fatty acids for many functions, right from muscle activity to cell growth.
1. Treats certain mental health conditions
Mood and mental health is controlled by a chemical called serotonin that is secreted in the brain. Regular consumption of fish oil accelerates the release of serotonin. An uninterrupted release of serotonin thus helps in improving social behavior, uplifts mood and in turn aids in a better mental health of a person.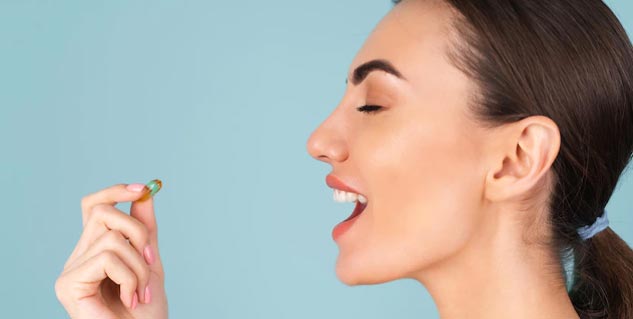 Also Read: Cod Liver Oil Benefits: Know How Fish Oil Is A Health Booster
2. Reduces the chances of heart attack and stroke
Taking fish oil benefits during a person's recovery from stroke. Stroke survivors can seek a helping hand from the brain-boosting qualities of DHA and omega 3 fatty acids. Fish oil has also been noted to cut down the risk of thrombotic stroke.
3. Benefits during pregnancy
Since Omega-3 fatty acids set the base for an important constituent for the nervous tissue. These have a beneficial effect on the development of the fetal brain, nervous system and the eyes of the bay. Followed by boosting the immune system, combating postpartum depression and mood swings of the mother are some other added bonus benefits of fish oil.
4. Benefits for immunity
The number of diseases fighting cells of the body called B-cells. This goes up with a regular consumption of omega 3 fatty acids. Alongside its anti- inflammatory action that helps in building stronger immunity for a person.
5. Lessens the chance of sudden cardiac death with heart disease
Fish oil is a rich source of Omega 3 fatty acids. These components have cardioprotective qualities. Omega 3 fatty acids help in lowering the level of triglycerides, simultaneously reducing a person's risk of stroke and heart attack. It is also noted that fish oil promotes suppression of irregular heartbeats and thus contributes to a better heart's health.
Also Read: Fish Head Nutrition: 5 Amazing Health Benefits Of Eating It
How Much To Intake
Talking exclusively to OnlyMyHealth Dr. Shazia Khan, Clinical dietician and certified diabetic educator, Jain Multi Speciality Hospital suggests taking up to 3 grams of fish oil daily in supplement form is considered safe. However, don't take more than that unless you recommend a doctor and he prescribes it.
"Before buying an omega-3 supplement, always read the label behind it very carefully and note the following points:
Type of Omega-3 present in your fish oil. Make sure it contains eicosapentaenoic acid (EPA), and docosahexaenoic acid (DHA)
Read the nutritive value of your Omega-3 supplement
Try to buy pure and authentic products that are standardised for their purity
Omega-3 are prone to go stale as they are perishable. So, it is necessary to note their freshness. Make sure that they contain anti-oxidants like Vitamin E.
When you are buying fish oil, try and buy those that are extracted from small fish for the sustainibility." Dr. Khan further adds.
Side effects with omega-3 fish oil
A fishy taste in your mouth
Fishy breath
Upset stomach
Loose stools
Nausea
Risk of bleeding ( incase taking more than 3 grams of fish oil daily)
Types of Fish Oil Supplements
There are three major types of fish oil supplements, they include:
1. Soft gel capsules
Soft gel capsules are a popular method of taking fish oil and omega-3. These capsules make it easy to swallow because of the texture and render the benefits.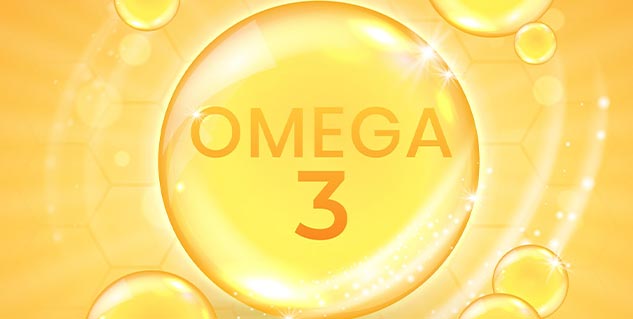 Also Read: Do Not Let These Myths About Seafood Fool You, Check True Facts Here
2. Liquid
One can also take fish oil omega-3 fatty acid in the form of liquid as well. These are sold in a bottle. Liquid is usually a preferred mechanism when it comes to giving higher doses of fish oil.
3. Prescription
Prescription fish oil supplements have been approved especially for high triglycerides. However, it is recommended to consult a doctor about prescription of fish oil supplements to know what works better for your body.
(With inputs from Dr. Shazia Khan, Clinical dietician and certified diabetic educator, Jain Multi Speciality Hospital)