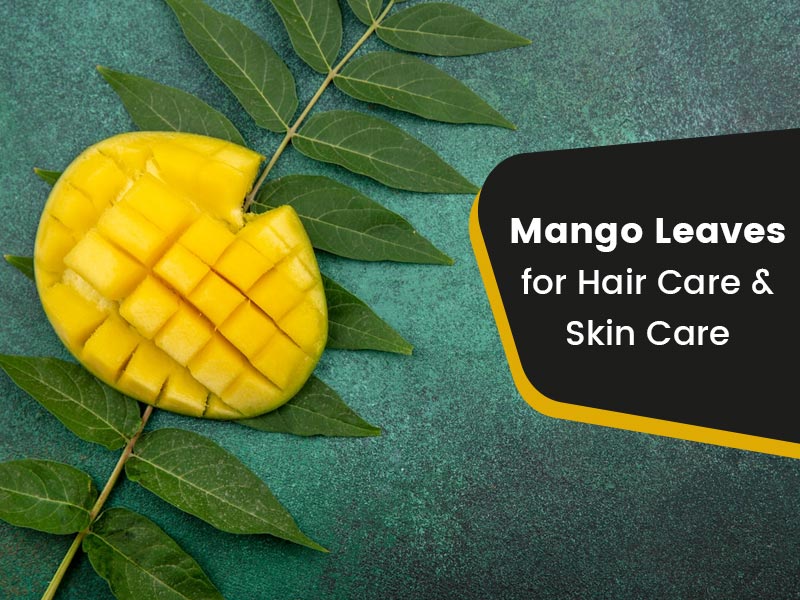 Mango season is here! All of us love to indulge in mangoes, the king of fruits and wait throughout the year for summers just so that we get to have mangoes. Not just the fruit but mango leaves are also fruitful when it comes to providing health benefits. The leaves are used for auspicious works but these can also be used for haircare and skin care woes. Don't believe us? Scroll down to read wonderful benefits and uses of mango leaves.
Mango Leaves Benefits For Hair
Everyone dreams of thick and long hair but hair fall makes it a nightmare. While it is okay for some hair to fall everyday, excessive hair fall is a matter of concern. You must have heard of numerous remedies for hair fall but today, let us introduce to another remedy which is mango leaves. Wondering how mango leaves can stop hair fall? Well, mango leaves contain Vitamins A, C and E that boosts collagen production to give a strong base to your hair. Let us talk about benefits of mango leaves for hair growth in detail.
Mango leaves for hair growth
Mango leaves are proven to be very very helpful in hair growth.
Along with vitamin C and vitamin A, antioxidants are also found in these leaves that aid hair growth.
Besides, topical use of mango leaves on hair also prevents damage to the blood vessels in your scalp and increase blood circulation.
The natural oil is present in mango leaves act as a moisturizing agent to take care of hair.
The antioxidants found in mango leaves are great to protect your hair from premature aging or graying.
You can use mango leaves on hair for growth as well as rejuvenation.
Prevents Hair Graying
Earlier, gray hair used to denote the age of a person as gray hair symbolized maturity. But nowadays, even young adults have gray and white hair which can be attributed to poor lifestyle and dietary habits. If you are also suffering from the same problem, you must try mango leaves.
This is a completely natural remedy with zero side-effects.
Mango leaves contain potassium, magnesium as well as flavonoids that prevent premature graying of hair and boost hair growth.
It also increases the production of collagen to help new hair grow.
Makes Hair Thicker, Stronger and Shinier
Using mango leaves is considered an effective option to make hair black and thick without any side effects. Flavonoids present in mango leaves are found to be helpful in darkening hair naturally along with improving their shine and texture. In short, it revamps your hair.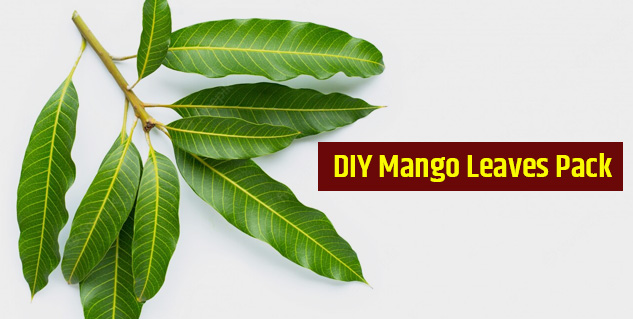 Simply make a paste of fresh mango leaves.
You can add curd or olive oil to make it richer.
Apply this paste on your scalp covering all hair.
Keep this hair mask for 20 minutes and then wash off with water.
You can shampoo after that but try to use only a herbal shampoo to reap maximum benefits of this remedy.
How to prepare mango leaves for hair?
Here is how to use mango leaves for hair:
Simply grind some mango leaves and make a thick paste.
Add water as required.
Use this as a hair mask to cover your hair and at-home spa treatment.
Alternatively, mango leaves are equally great for skin. In mango leaves paste, add curd, honey, gram flour or Fuller's Earth(multani mitti). Whatever suits your skin type. Use this paste as a face mask and wash off after 15 minutes. You can use this twice a week to see skin problems fading away. Mango leaves are natural and extremely helpful for hair and skin both.
Image credits- freepik