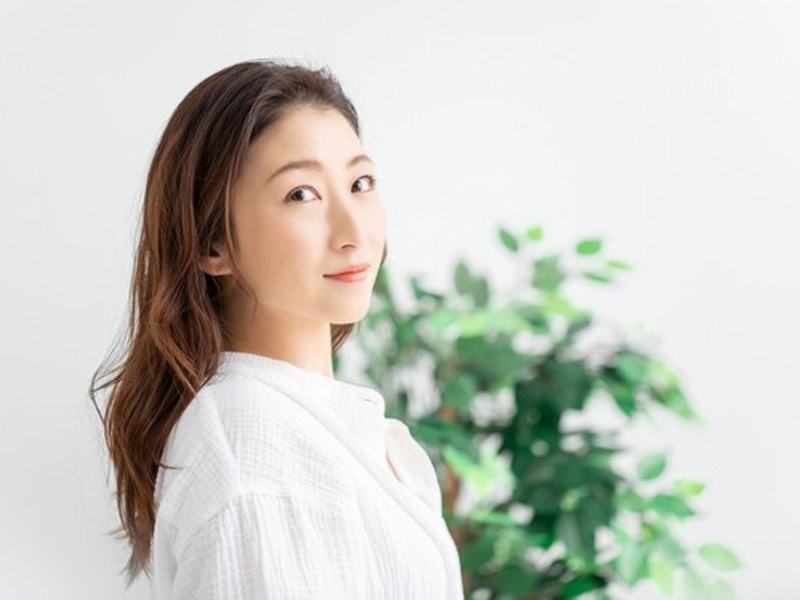 K-beauty is the new trend that people have started picking since a while. The 10 step skin care guide gathered a lot of attention and is still practiced by many individuals. In addition, there is also a step by step Korean hair care routine. Beauty and lifestyle influencers are enthusiastic to welcome to skin and hair care techniques. Koreans follow a specific hair care routine which ensures good hair as well as scalp health, along with a shiny and healthy appearance. Read the article further to know about all the 10 steps in this Korean hair care routine.
10 Korean hair care step routine
Preparing your hair and scalp before a day out is extremely important. With environmantal factors such as dust particles and oil affecting your hair, it can get difficult to maintain them. For good growth and healthy hair, here is a 10 step by step Korean guide:
Step-1 Scalp scaler
A scalp scaler can help in clearing the dirt, dead skin and grease buildup. A scalp scaler is basically a formula that can help in cleaning your scalp. It is made up of salicylic acid and other exfoliation properties for better cleansing. It can promote hair growth, boost hair circulation and clean your scalp thoroughly. You have to apply this scaler before shampooing.
Step-2 Shampoo
The shampoo in this Korean hair care routine depends on your hair requirements and type. You have to apply the shampoo gently and massage on the scalp using your fingers. You have to spread it evenly on your head.
Also read: Want Faster Hair Growth Tips? Here Are 12 Best Hair Oils To Make Hair Grow Quickly
Step-3 Scalp massage
After shampooing, the main aim is to eliminate accumulated dust in your scalp. A massage can help in stimulating the hair follicles and scalp. It will improve hair growth and clear the remaining residue. Try to massage in circular motions and get rid of any product recollection. You can even use a hairbrush for this purpose.
Step-4 Scalp scrub
After the massage, you scalp needs scrubbing. Choose a grainy scrubbing and exfoliating product to apply on the scalp. This will help in opening up the pores that might have dirt and oil. Be gentle otherwise it can end in wounds on the scalp.
Step-5 Conditioning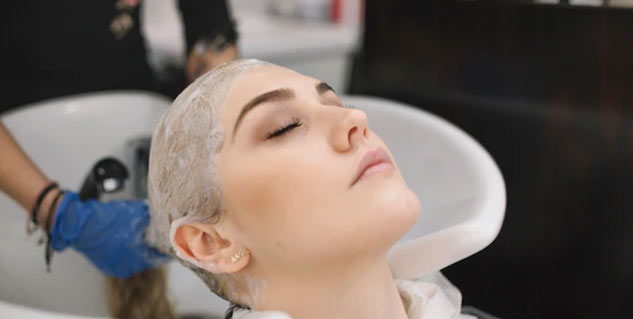 Conditioning your hair is one of the most important parts of any hair care routine. To make your hair healthy, smooth and soft, conditioners should be applied after shampooing the hair. Apply it only from mid length to the end of your hair strands. Let it stay for 5-7 minutes and wash it off.
Step-6 Hair mask
The Korean hair care routine recommends using a hair mask to attain deep nourishment. You can use various beneficial oils such as coconut oil, argan oil and even apple cider vinegar to make a hair mask. It will prevent hair fall by strengthening the hair follicles.
Step-7 Vinegar wash
Washing your hair using vinegar is another mandatory step in the Korean hair care guide. You have to dilute the apple cider vinegar in water and wash your scalp with it. This will restore the pH balance and protect your scalp from any bacteria and other environmental factors.
Also read: Simple Home Hacks For Hair Fall, Grey Hair, Dandruff, Hair Growth and Baldness
Step-8 Tonic
The main purpose of using a tonic is to solve all the hair problems including dandruff, inflammation and various types of scalp infections. Spray the toner on your scalp and massage it well just like the skin. However, do not rinse or create lather.
Step-9 Serum
Hair serum plays the role of a protective layer for your hair. It helps in preventing the damage caused by heat and pollutants. It moisturizes and hydrates your scalp.
Step-10 Overnight treatment
Overnight hair masks are the best way to give your hair a treatment. Koreans use various specific products to make their sleeping hair masks. This helps in nourishing and rejuvenating your hair health completely.
These instructions can help in improving your hair growth and health. To enhance your skin care routine, you can also refer to the Korean skin care guide. However, do not follow these steps every time and do it once a week instead.