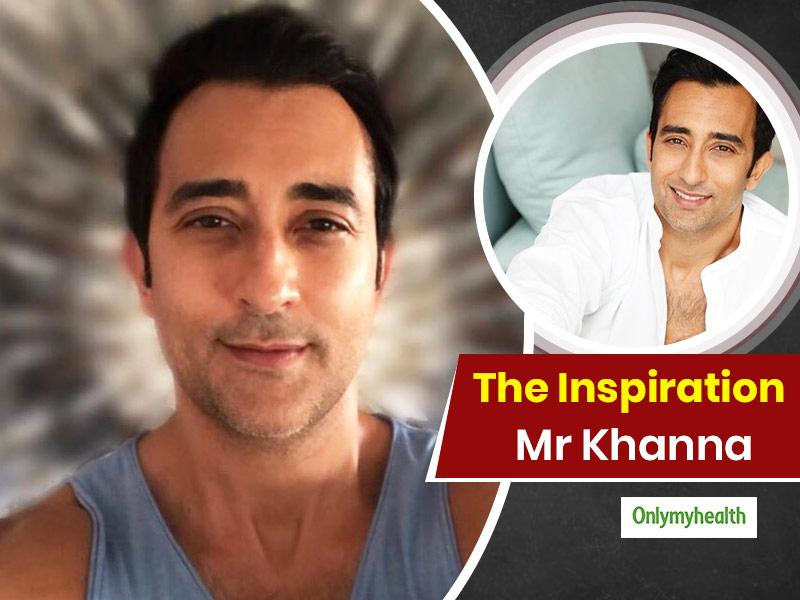 What would you think of his age looking at this picture? 24? Nah. The gorgeous actor is just 48. Unbelievable right? The handsome hunk has awestruck us with his charming looks and amazing physique for years now. He still manages to swoon all his young female fans with just his looks and deadly smile. Khanna's social media pages are always on fire, breaking the stereotype.
Recently, He posted a picture on Instagram and we couldn't help but wonder how he manages to look so fit even in his 40s?
The actor posts picture regularly of his healthy meals that can be helpful for us to stay fit just like him. The actor can be seen flaunting his daily breakfasts posts on Instagram that looks high in protein and delicious. Khanna was also seen in films like Wake Up Sid and Love Aaj Kal. Though we think he always looked fit before even his career, then you're wrong. In conversation with Livemint blog, he revealed that he wasn't fit and was 'incredibly skinny'. Khanna even revealed in the blog, that if he doesn't have the time to hit the hotel gym because of his hectic travel schedule, he ensures to do his daily workout by doing squats, push-ups, lunges, crunches and jumping jacks in his room. He just doesn't give importance to his fitness workout but also his diet.
Here are few tips from the fittest Bollywood actor in town
Have whole fruits
In an interview with Livemint, Khanna revealed that he eats a lot of whole fruits that include mangoes. It is pretty evident from his Instagram posts consisting of fat-rich superfood avocado. The actor carries around avocado while travelling.
Also Read: Neha Dhupia Fitness Routine: How To Get Well-Defined Collar Bones?
Protein is a must
This is Khanna's most important dietary habit that allows him to stay healthy with protein-rich eggs. You could always spot a dish with an egg in his Instagram posts. As mentioned in his Livemint blog, He loved preparing different dishes with eggs. They are rich in the number of essential nutrients and minerals that contains healthy fats and high-quality lean proteins for maintaining the muscle mass
Add Almond Flour to Dishes
A 'post-hike meal' looked extremely delicious in one of his Instagram posts. The picture looked almost like creamy flat-noodles pasta with mushroom and made with a gluten-free, protein-rich variety of flour. Khanna revealed that the pasta noodles were made from almond- flour. Almond flour is rich in proteins and carbs with various health benefits.
View this post on Instagram
Also, Read Nora Fatehi Birthday: The 'Dilbar' Girl's Fitness Secret Is All About Having Fun To Stay In Shape
Black coffee
Rahul Khanna and his obsession for black coffee is something that we get to see on his social media. Black coffee is beneficial for boosting your metabolism and performance in the workout, It also promotes weight management.
Eat Green Vegetables
Rahul Khanna loves green vegetables just as much as eggs, coffee and avocados. In conversation with livemint, he said that he prefers smoothie with kale and spinach with it. His Instagram posts also feature a portion of fresh green vegetables, which is important for the mind and body. They help in keeping the body fit and a healthy mind. He eats high protein foods like white meats which are a good source of staying fit.
View this post on Instagram
Read more articles on Exercise & Fitness