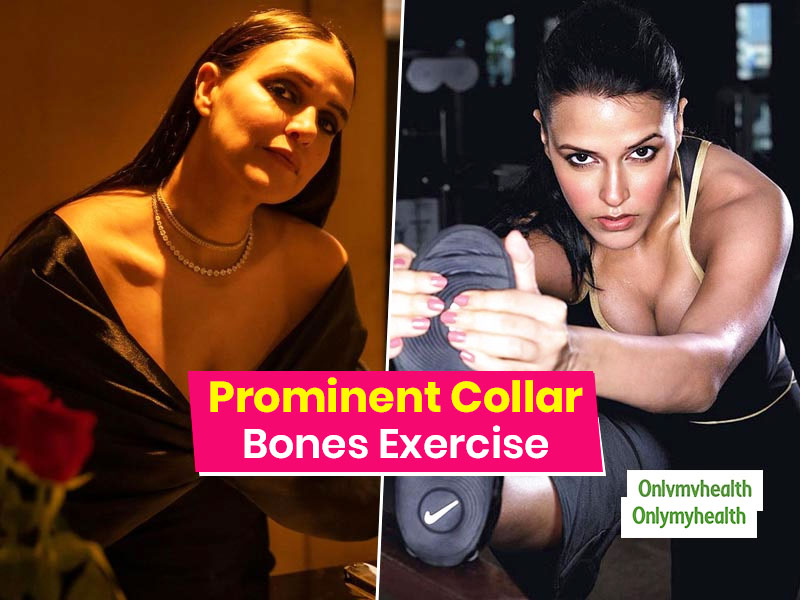 Bollywood actress Neha Dhupia is in news for fitness goals more than her beauty. During her pregnancy, she responded to the trollers with impunity, while people were trolling him for weight gain. She said that "being fat does not bother her a bit but she wants such trolling not only for celebrities but for everyone". Recently, she shared a beautiful photo on her Instagram account where she mentioned about her collar bone. In this photo, Neha's collar bone is seen in well defined and in shape. Well-developed collar bones can help you look great in many dresses (as they give the muscles in the shoulders a shape). At the same time, due to weight gain in most people, these collars are hidden. We have brought some tips for you, which will help you to get a perfect well-shaped collar bone.
View this post on Instagram
Do push-ups
You can get well-defined collar bones by doing a set of push-ups every morning. This will strengthen your triceps, shoulders, and upper back muscles and will give toned shoulders.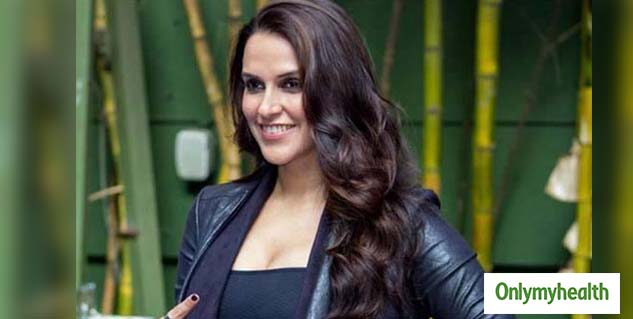 Also Read: 7 Easy Steps To Become A Fitness Enthusiast
Walking for 30-45 minutes
Walking or running for 30-45 minutes every morning can help you reduce upper body weight and increase the definition of the collar bone. Walking can be a little slow process, but it will help you. Running can also help you, as the fat starts melting from the muscles when you run.
Swimming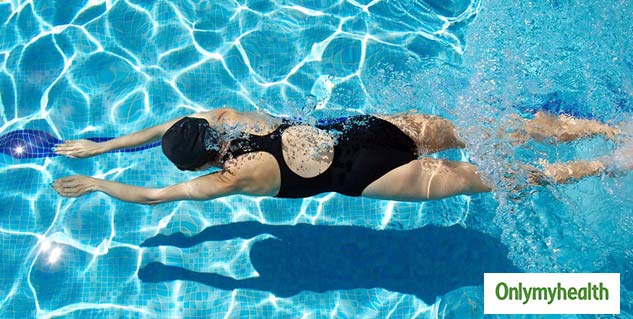 Swimming can also be very effective to increase the size of your collarbone. It reduces the fat around your shoulders and stretches the chest muscles. In this way, on losing weight, the muscles of the chest connect to the shoulder to form a shape.
Also Read: Best Sprint Workouts For Beginners
Setu Bandha Sarvangasana or bridge pose yoga
Setubandhasana can be a great way to stretch your shoulders and chest muscles. Yoga posture will also help you reduce the phlegm from your shoulders and arms. At the same time, there are many more benefits to doing it. They strengthen the muscles of the back and relax it. Apart from this, it creates a good stretch in the back, chest and neck. The most important benefit of doing Sethubandhasan is that it relieves stress.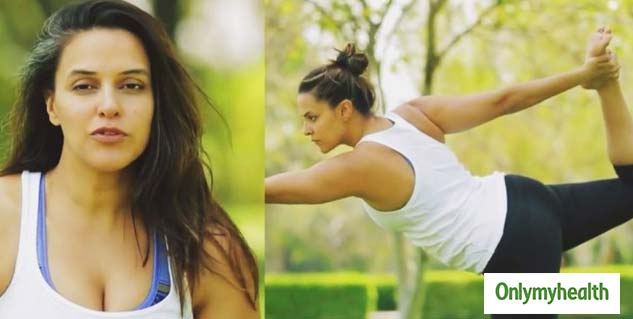 Shoulder shrug exercise
Shoulder Shrug is a simple chest exercise that you can do to define your collarbone. They work on your trapezius muscles. To do this, raise your shoulders and stop for 5-6 seconds. After that relax and repeat it 15 times. This way, if you do it for a few days, you will get help in getting a well-shaped collar bone.
Conclusion
So you must have understood how much Neha Dhupia must have done to get a well-shaped collar bone like this.
Read More in Exercise and Fitness