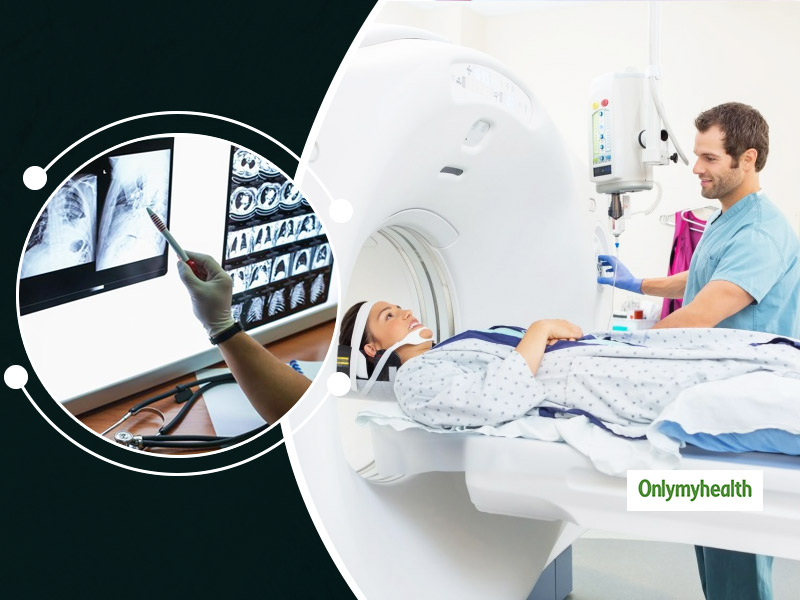 Now at this stage of the pandemic, no introduction of COVID 19 is needed, we are all well aware of this viral infection. Till date we have no preventive vaccine or drug available for it and the only possible tool against it is the early detection of an infected person and his isolation. Currently, there are three tests being conducted for coronavirus detection- antigen, antibody and swab test. Nowadays, many such cases have been reported in which false results of COVID infection are displayed. However, CT scans are now being preferred over the usual lab tests in order to confirm the COVID infection. This means a person who came negative is actually positive. Most of the people who succumbed to this virus fall into this category. Radiology imaging techniques like CT and X-Ray are emerging out to be useful and more accurate than RT-PCR or swab test. Onlymyhealth contacted Dr. Sameer Bhati who is Director of Star Imaging Path Labs to know if these reports are true and whether Chest CT assesses the condition more accurately.
Radiological Imaging for COVID-19 Detection
A majority of national and international experts believe that Radiological Imaging i.e. CT & X-Ray are complementary with RT-PCR. Earlier, Wuhan COVID experts first claimed CT & X-Ray as best screening techniques but that time a large section of experts mainly from West, opposed them. But now everyone has realized that it's not an "Individual Management" but "Pandemic Management" and so that fast screening, quick detection and immediate isolation is that part of Pandemic Management.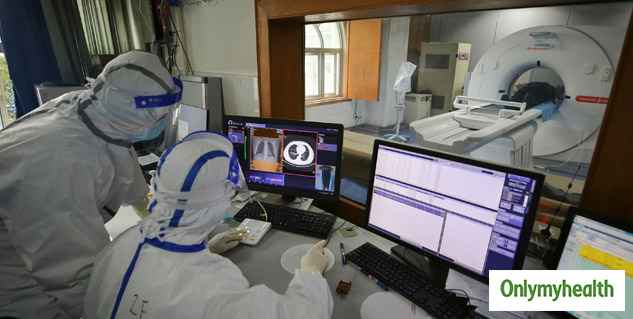 Also Read: Antigen And Swab Test: How Can One Show Negative and Other Positive
How Do Chest CT Help In Diagnosing Coronavirus?
CT abnormalities are usually detected from the 3rd or 4th day when the symptoms have started and persist at least 20 to 24 days. CT scan can detect the worsening of lung abnormalities which helps in prognostication.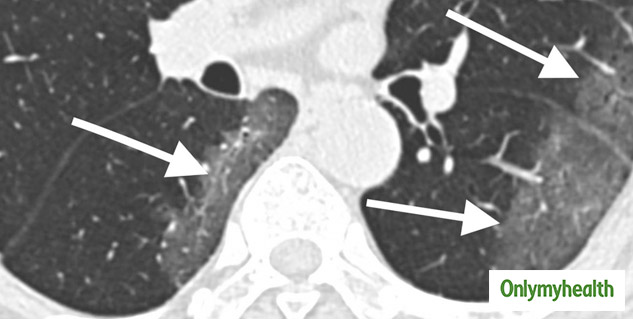 RT-PCR test is a false negative in 33-40 % of COVID patients. Whereas, CT CHEST reveals abnormalities in 40-50 % of the false-negative patients.
Chest CT is positive in 55-60 % of asymptomatic patients.
Patients with Positive PCR can show normal Chest CT in 12-15 % of patients.
CT CHEST is positive in 85-90 % of patients with Positive PCR.
Negative Predictive Value (NPV) Of Chest CT is 95-99 % and Positive Predictive Value (PPV) Of Chest CT is 65-84 %.
CT Chest Done after 4-5 days of initiation of symptoms (and with negative PCR ), is Positive in 94-99 % of COVID patients.
Fleischer society Global consensus recommendation says that the Throat Swab obtained from a patient who's Chest Screening done during some other CT study has still revealed some abnormalities. According to Dr. Bhati, There may be residual changes in CT up to 22 days after initial symptoms. So you may see some residual changes if you discharge the patient before 3 weeks. That's why it has been recommended for Quarantine of 3 weeks for optimal recovery.
It is safer to obtain Chest CT in all high-risk patients (if PCR not done or if PCR is negative) like Immunocompromised PTs, Comorbidities, Invasive procedures, Obesity, Age above 65, etc. Chest X-Ray has been reported to be False Negative in 60-75 % of COVID patients with CT showing positive findings.
Also Read: Pasteurizing Mother's Milk Can Prevent COVID-19 Infection In Infants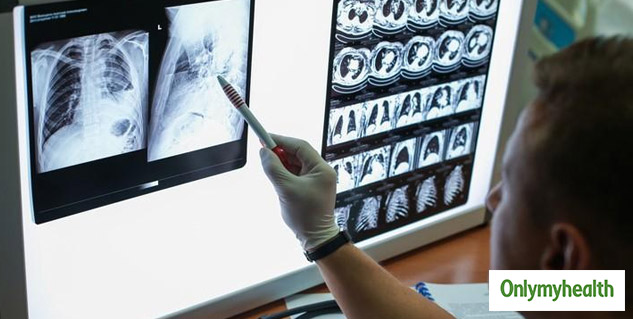 Benefits of early detection through CT & X-ray
Dr. Sameer Bhati quoted, "In our labs, we have seen good results in the patient's treatment after early detection. By our data, in the last half of June, we have helped 63 patients and now only in first week of July; we have helped 24 patients to get timely treatment only through CT & X-Ray screening."
Here are some benefits of CT and X-Ray:
A much faster method of screening.
An infected person can be defected & isolated so that infection cannot spread so best Pandemic management tool.
Therapeutic treatments like Plasma therapy, Retro Viral & Ebola Drugs (i.e. Remdesivir, etc.), HCQ, Tocilizumab could be given in early stages where it is actually effective.
Dexamethasone could be given in the latter stage but most of the treatment is effective only in early-stage only.
Read More Articles In Other Diseases