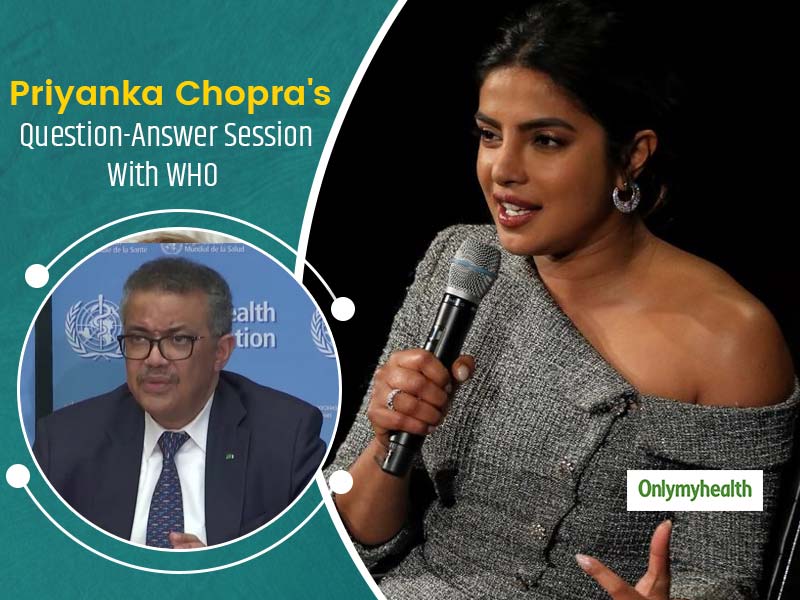 The entire world is concerned about Coronavirus which has hit more than 170 countries in just 2 months! The virus originated from China has now spread to other parts of the world. Not just common people but celebrities are also living in fear. Everybody has gone into self-isolation mode to break the coronavirus chain and stop this contagious virus from progressing. In the row, global celebrity Priyanka Chopra Jonas who also happens to be Brand Ambassador of UNICEF joined hands with WHO for a COVID-19 question-answer round. She along with musician husband Nick Jonas asked some important questions to Director-General of WHO Dr. Tedros Adhanom Ghebreyesus and Dr. Maria Van Kerkhove, Technical Lead for Covid-19 appointed by WHO. Read this article to know what all questions did Priyanka and Nick asked and their answers.
For the uninitiated, Priyanka Chopra is asthmatic while her husband Nick Jonas is a type-1 diabetic. From the figures until now, it is speculated that people with existing serious health concerns are at the highest risk of Coronavirus infection. 80% of coronavirus deaths in India were aged people with a medical condition such as diabetes and cardiovascular issue.
Also, this virus causes respiratory issues, people with asthma are prominent targets as they already have the issue along with weaker immunity. Here are all the queries put up by Priyanka and Nick.
Also Read: Not Just Washing Hands But Drying Them Is Equally Important For Coronavirus Protection
Question #1 What do people with a pre-existing health condition do for safety?
Answer: Coronavirus is undoubtedly worse for people with weak immunity or those with a pre-existing health issue. The only thing to do right now is stay at home. Self-quarantine is a must these days when you know that this virus is contagious and you cannot find out who is carrying this! Even young people should stay inside as they are not invincible.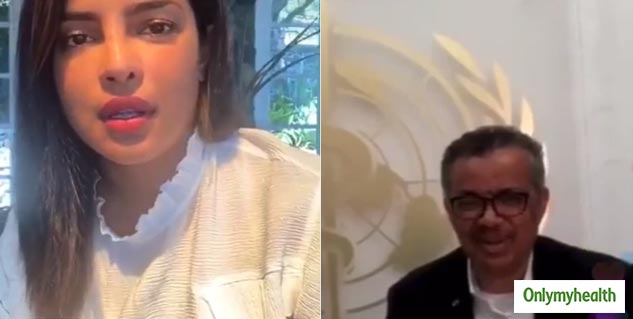 Question #2 Is Coronavirus an airborne disease?
Answer: There are speculations that this virus spreads through the air, which is wrong. This is not an airborne virus but the transmission can happen through fomites which means that the virus can live on a surface but you cannot certainly get infected upon touching that surface. It is all about how strong immunity you have. To prevent this, one must adhere to the hygiene and handwashing protocols laid by WHO. This is the best protection against coronavirus. Watch this video.
Question #3 Can Coronavirus strike back?
Answer: There is no confirmation of whether coronavirus can contract again in people after recovery. However, they may build an immune response after infection.
Also Read: Make Herbal Hand Sanitizer At Home
Question #4 Can this virus spread even at higher temperatures?
Answer: Research has to be done to give a definitive answer to this question. The virus though has spread in different climates including cold and humid. Also, the vaccine is underway but it could still take about 12-18 months.
Read More in Miscellaneous