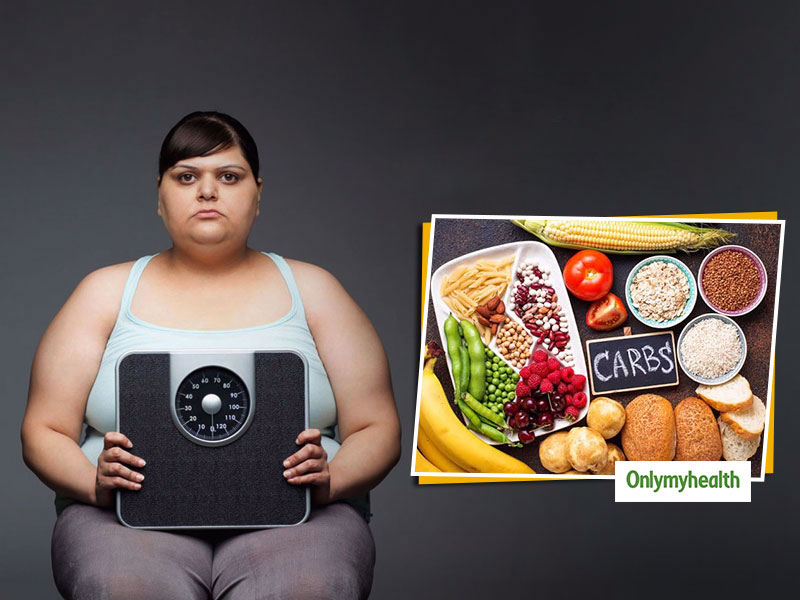 Weight Loss: Prevent Obesity By Avoiding High Carb Diet At These 5 Times
Weight Management Tips: If you want a slim body and want to lose weight, then fitness experts often stop you from eating a high carb diet. But do you know that there are unusual healthy complex carbs too, which are very important for your body cells? By not consuming carbs at all, you will soon feel tired, as if there is no energy left in your body. However, to get a toned body, you must control the number of carbs. So if you want to lose weight, then you should take special care of time while eating a carbohydrate diet.
Do not eat at the beginning of the day
If you think that you will get energy by eating heavy carbs at breakfast in the morning, then you are wrong. If you eat a lot of carbohydrates in the first meal in the morning, then your blood sugar can increase. Due to this, you may have problems like drowsiness and fatigue throughout the day. Higher blood sugar can be hazardous for patients with diabetes.
Dietician Arushi Gupta (BLK Hospital) shares that, "foods that contain a high amount of carbohydrates, if consumed in access can lead to complications like type 2 diabetes, cancer, or obesity as carbs is a type of sugar. High carb foods, especially refined carbs like sugar, cornflour, flour, etc. may cause weight gain. Our body uses carbs as fuel, but excessive amounts of carbs can turn into body fat, if not used as fuel. It is essential to avoid these foods and consumes more fruits, vegetables, and pulses to stay fit and healthy and prevent obesity. Stay away from pizza, pasta, sweets, bread, sugary drinks, chocolates, etc. and include nuts and seeds, eggs, and fruits in your diet to prevent obesity."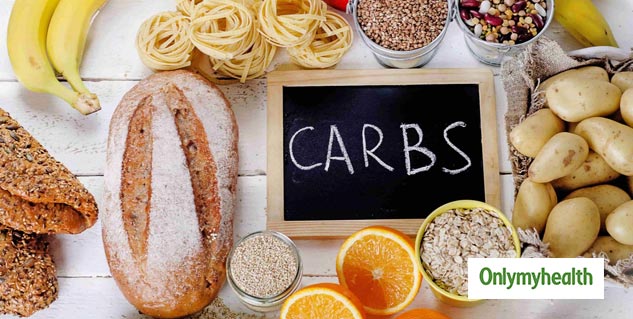 Eating every time
When people are lying down, or doing some light work, they often feel a desire to eat foods with carbs. Despite being full of stomach, the food eaten at such a time increases your weight. Usually, when bored, people have a desire to eat sweet things made of rice or fine flour.
Also Read: Curry Leaves Aid Diabetes, Know From The Doctor
Do not eat before going to an event or party
If you have to attend a party or event, you should not eat a carbs diet 1-2 hours before that. Before a long meeting or event, people often eat a diet full of carbs, so that they do not feel hungry. But this habit is terrible as carbs take a lot of time to digest, causing your stomach to swell, and have stomach problems.
Also Read: Treat Indigestion and Boost Immunity With Ghee, Turmeric And Black Pepper
Do not eat carbs before bed (at dinner)
Some people eat high-carb diets at night for a night of better sleep. By the way, heavy carbohydrates can make you sleepy, but it is not suitable for your health. If you eat a carbs diet late at night and go to sleep, your weight may increase rapidly.
Do not eat before a workout
"While obesity can be triggered due to various reasons but maintaining a healthy food habit can make a lot of improvements in this condition. Obese people or who are prone to obesity can significantly reduce the risk by avoiding high carbohydrates food. Removing Sweet aerated drinks, packaged sugary drinks, pasta, bread, chocolate bars, red meat from the meal, and incorporating low carb foods like green vegetables, nuts, fish, and seafood can help in controlling obesity. Besides weight gain, ingesting too much carb in the diet also leads to other health risks of developing type-2 diabetes and cardiac stroke. It is also important to complement a healthy diet with adequate exercise to prevent obesity and other health risks" says Dr Paritosh Gupta- Head- Department of General & MI Surgery, Artemis Hospital.
Before exercising, people often eat a high-carb diet to increase energy. But health experts believe that if you take a little carb, like two bananas, then it is okay, but undertaking more carbs can be dangerous for you. More carbs before a workout can cause problems in your body like acid reflux, dizziness.
Read More In Weight Management