Now that you have reached the third trimester of your pregnancy, you can enroll yourself for prenatal and child birth classes provided by many hospitals.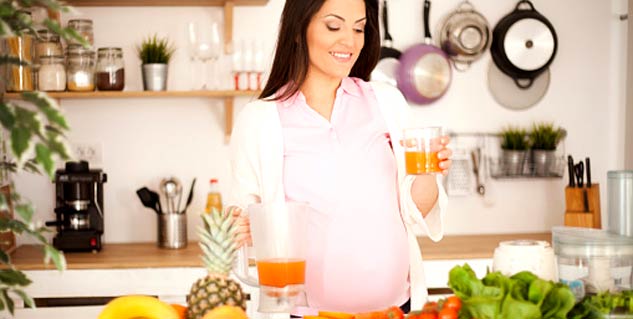 Pregnancy Week 27- Growth of Baby



By now the baby is almost 14 1/2 inches long and weighs about two pounds.
Eyes are fully formed and the baby blinks them as well. Moreover, baby sleeps and wakes up at regular intervals. The retina is also developing at a good pace and the other membranes that were covering baby's eyes have started to separate.
The sleeping patterns of baby are usually opposite to that of the mother's. It is great possibility that you get kicked by the baby when you are trying to get some sleep!
In these last weeks of pregnancy the baby will gain about half a pound per week.
Since the baby has been surrounded by water for the last five months, the skin remains slightly wrinkled.
You will notice many movements and even baby hiccups.
The movements are for short duration and are perfectly safe for the baby.
[Read: Pregnancy Week 28]
Pregnancy Week 27- Changes in Mother



In this week you must increase the calorie intake as the baby requires more energy. 300-350 calorie increase is recommended during this phase. Most women are worried about their weight but there is no reason to worry as you will lose weight post delivery.



You will gain more weight till the 37th week of pregnancy. If you are concerned about your weight then talk to your doctor, it is not wise to cut on your diet as it will directly affect your baby.
In the 27th week you may also face a slight problem in breathing as the uterus now prevents lungs from expanding. Don't panic; this is normal in the third trimester of pregnancy. However, do consult your doctor.
Pregnancy Week 27- Advice for Mother
This is a crucial period of pregnancy, try to be stress free as stress can have an adverse effect on your baby. Maintain your health at both the physical and mental level.





Include more fruits and vegetables to your diet during pregnancy. Experts suggest that sleeping on your side is more convenient during this stage of pregnancy. You must adjust your posture according to your comfort. You can also use extra pillows relieving pressure from your abdomen.




At this stage you can keep getting sonograms done in order to track your pregnancy week by week development and can also rejoice while keeping track of your baby's growth.
Read more articles on Pregnancy Week by Week.