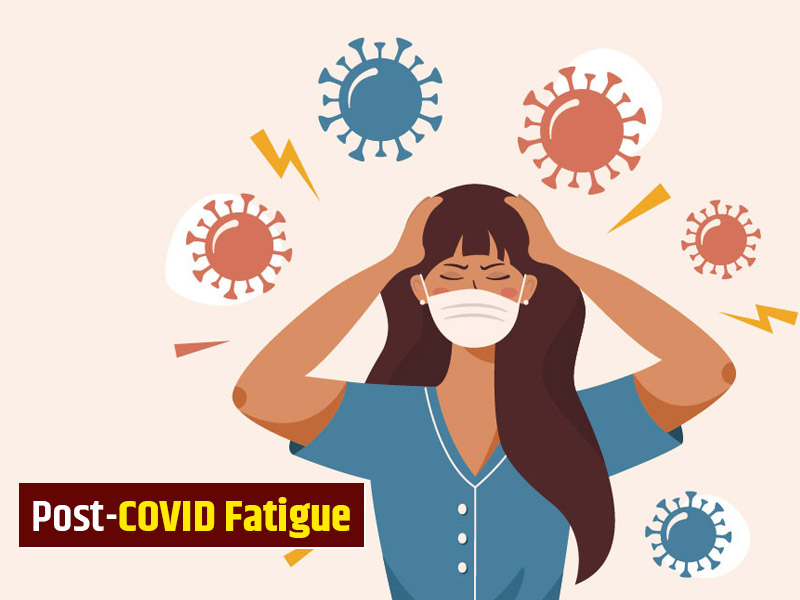 Post-COVID fatigue is a real thing and needs to be carefully managed for complete recovery. Know tips to manage this health concern
Many Covid-recovered patients all over the world have been complaining of debilitating post-Covid fatigue. It is not only making their anxiety levels shoot up but also interfering in day-to-day activities. Resuming office, daily chores, and concentrating on simple tasks are proving to be a challenge for people who have defeated Corona but are dealing with this post-Covid symptom. Feeling unwell after a stressful battle with the virus can be really distressing because of the delay in recovery post a negative Covid report. While it is quite normal to be scared of the lingering post-viral symptoms, the fierce second wave of the pandemic has amplified these fears. Extreme tiredness may not be uncommon after a bout of regular flu or viral infection, but long-lasting fatigue has emerged as a major concern for many people. Experts have found fatigue staying longer post-Covid in as many as one-third of the cases.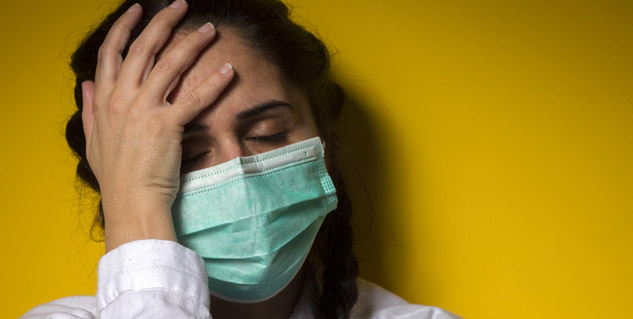 Also Read: Recovered From COVID-19? Extra Caution After Discharge Is Necessary. Know All About Post-COVID Syndrome
What Is Post-Covid Fatigue And How common It Is
Post-Covid fatigue is however quite common among people who have recovered from Coronavirus infection although its degree varies, depending on the individual and the severity of the disease.
In a Lancet study that assessed six-month consequences of COVID-19 in patients discharged from hospital, conducted in Wuhan, China on patients discharged from Jin Yin-tan Hospital between Jan 7, 2020 and May 29, 2020, patients were given "questionnaires for evaluation of symptoms and health-related quality of life, underwent physical examinations and a 6-minute walking test, and received blood tests." Subsequently, after a follow-up study conducted from June 16-September 3, 2020, fatigue or muscle weakness (63%) were found to be among the most common post-Covid symptoms.
"Post-Covid fatigue is fairly common. Different studies across the globe show different percentage of people getting affected by it. But at least one third people are most likely to get it," says Dr. Anant Mohan, Head of Pulmonary Medicine at AIIMS in Delhi.
People can report weakness, loss of stamina, breathlessness, weight loss, reduction in muscle mass, reduced energy levels among other things. It can continue for several weeks in many cases, adds Dr Mohan.
Similarities Between Post-Covid Fatigue And Chronic Fatigue
Some of the symptoms of Covid-induced fatigue can overlap with chronic fatigue syndrome. In the former case, it is the reaction of the body to the virus that could lead to post-viral fatigue. Dr. Bipin Jibhkate, Consultant critical care medicine, and ICU director at Wockhardt Hospital, Mumbai says the condition may develop due to the body's response to the virus initially. He says while battling Covid-19, our immune system tends to release cytokines chemicals that lead to inflammation and other symptoms like pain and tiredness. "This post-viral fatigue can make you sleep more, you will be unable to stand for a longer time and feel unsteady," says Dr. Jibhkate.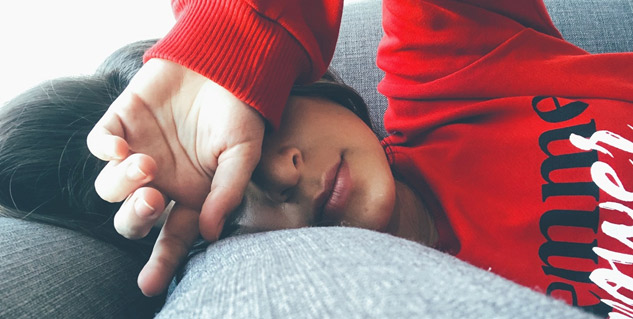 It is however not the same as the normal tiredness, emphasizes the doctor as he lists poor concentration, muscle, and joint pain as part of the long-stretched recovery process post Covid 19.
Who Will Get More Affected By Post-Covid Fatigue?
As we have seen, Covid-19 affects everyone differently and the symptoms may differ from individual to individual. Even post-Covid fatigue doesn't play out similarly for everyone and people who have co-morbidities, are old, have pre-existing conditions, or have suffered from severe disease, will get a much worse fatigue and it could last longer, according to Dr Mohan.
"And then there are many people who are asymptomatic and do not face post-Covid fatigue at all and recover pretty much on their own," he adds.
Ways To Overcome Post-Covid Fatigue
Patience is the key to recover from post-Covid fatigue if you want the road to recovery to be smooth and hurdle-free. Slowly crawling back to the normal routine is advised with health being the complete focus till full recovery.
"The treatment for post-Covid fatigue should be graded. With the combination of good diet, breathing exercises, muscular exercises, rest, and immunity building, recovery can be best achieved," notes Dr. Mohan.
Dr. Bipin Jibhkate recommends conserving energy and limiting physical activities to the minimum. He also suggests breaking activities into small steps to save energy. "Stick to online shopping and avoid stepping out for grocery shopping in the market. Take help while doing the household chores. You can order medicines online instead of visiting the chemist shop. Do activities that energize you. Take help while cooking meals as well. Plan your activities beforehand. Postpone the unnecessary task," he says.
Under no circumstances, one should hurry to get back to normal routine and worry about the consequences of remaining inactive for a longer period of time.
Go slow in resuming your daily routine and don't be overambitious. Take a small walk, instead of intense exercises. You will be able to overcome post-Covid fatigue in the due course of time. Don't lose patience even if it takes several weeks for you to get normal, concludes Dr. Mohan.
Also Read: Is Your Child Anxious About COVID-19? Here Are Some Tips To Reduce Their Anxiety
Bouncing Back From Post-Covid Fatigue
Get ample rest and sleep well
Consume nutrient-rich diet
Practice breathing exercises and muscular exercises
Build immunity
Conserve energy and limit physical activities
Take small steps, don't hurry to get back to normal routine
Written by Parmita Uniyal From Onlymyhealth
Read more articles on Mind & Body