Pimples on the face weren't enough, some people get them in ears! As annoying these bumps are on the face, they are worse in the ear since you cannot see them, their size or progression. By pimple on the ear, we mean pimple on either inside the ear or at the external part. Pimples can occur on any part of the skin where sebum secretion is high. However, ear acne is highly unlikely to be caused due to this reason. There are several other triggers of pimple in the ear. Let's tell you everything in detail.
Causes of Pimples In The Ear
Apart from sebum production, there are various other reasons why pimples pop in the ears. Not only these are painful but also risky as if it may cause hearing problems.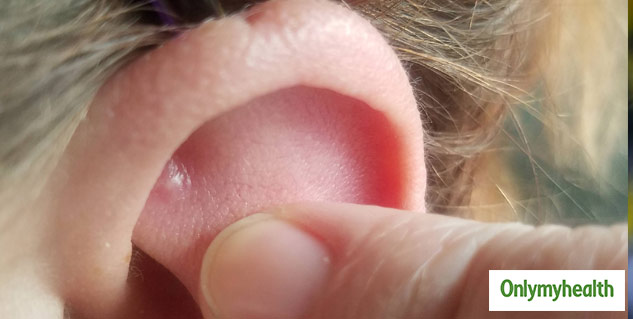 Here are some common causes of ear acne:
Infection after piercing
Poor hygiene which causes ear infection
Hormonal changes cause ear zits
Otitis Externa or swimmer's ear which is caused after swimming in unclean water
Keloid Bump which is a fibrous tissue
Malignant or benign cancer cells
Take this monsoon skincare quiz to see what you need to do to keep your skin safe in the rainy season.
How to get rid of a pimple in the ear at home
Here are some easy and effective home remedies to get rid of a painful pimple in the ear. However, you need to attempt these cautiously else it may cause ear damage.
Rubbing Alcohol
Alcohol as an antiseptic agent for skin problems. It helps in controlling the infection from spreading.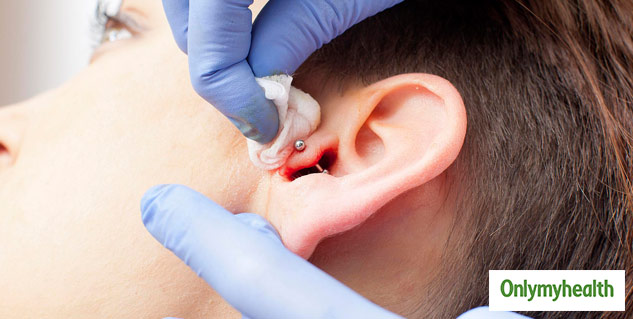 Take a cotton pad and pour some drops of rubbing alcohol to it.
Now, clean the pimples are surrounding skin with this solution.
Doing this twice a day would eliminate the bacteria buildup and prevent infection.
Witch Hazel
Witch hazel is a powerful Ayurvedic remedy for several skin problems including pimple treatment. Its antimicrobial properties help in killing the infection from the roots.
In witch hazel solution, soak a cotton pad.
Squeeze out the excess.
Apply this on your pimple and nearby skin with gentle hands.
Do this two times a day.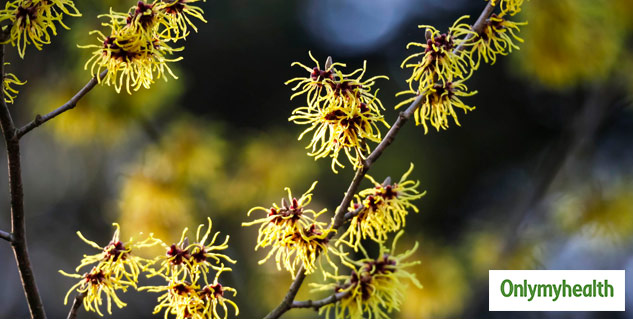 Garlic
Do you know about the antiseptic and antibacterial properties of garlic? If not, you must try this remedy. It is easy and safe. Garlic oil is also used to treat ear pain.
All you need is 2-3 garlic cloves and some oil(preferably mustard oil or sesame oil)
Heat the oil in a pan and add garlic cloves to it.
The idea is to make garlic oil. The oil would soak up the nutrients of garlic.
Strain the oil, you garlic oil is ready.
Apply this on your pimple 2-3 times a day.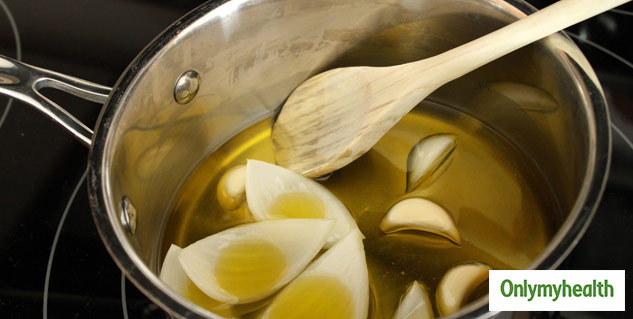 Basil
The holy basil is a powerhouse of nutrients and healing properties. Tulsi extract can also be used to treat a pimple in the ear.
Crush some basil or tulsi leaves and extract its juice.
Using a cotton pad, apply this extract on your pimple.
You can also drop the juice inside the ear to cleanse it internally.
NOTE: Do not pop a pimple either on the face or ear. When you pop a pimple, the bacteria inside it in the form of pus gets spread to the nearby skin. This may cause acne in those areas.
Read More Articles in Skin Care