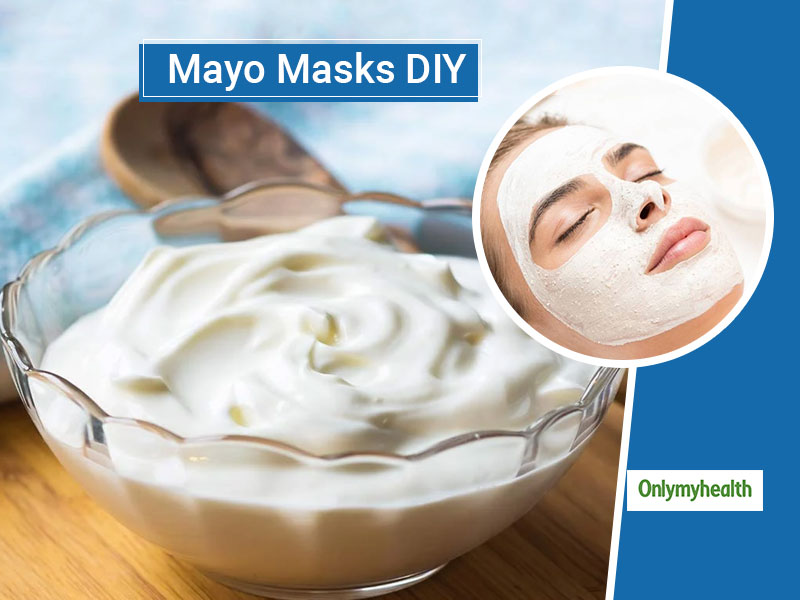 Mayonnaise is not just a condiment but it can also be used as a potent skincare ingredient. Make mayonnaise face masks for skin glow.
Smooth and shine skin defines youthfulness. The more clear and soft your skin would be, the younger you look. Dirt, dust, pollution and UV rays, all contribute to making the skin lose its softness and elasticity which causes dryness, wrinkles and fine lines. These are the initial signs of skin ageing. But with right skincare at the right time, you can prevent these and revive the lost facial glory. Mayonnaise has become a popular condiment in most households. Why not use it on your face? This is not an absurd idea but mayonnaise contains skin-softening agents to regain smooth, even-toned and blemish-free skin.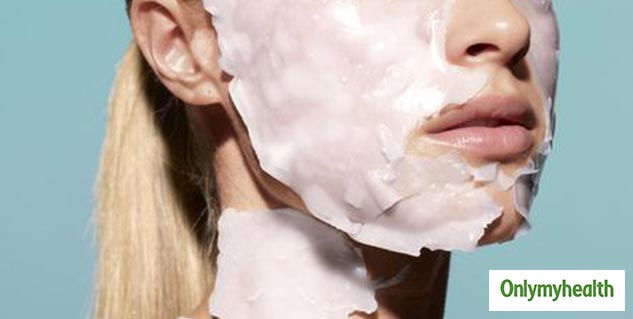 Mayonnaise for skincare
If you are wondering why we are recommending you to apply mayonnaise on your face, it is because a good-quality mayo contains omega-3 and omega-6 fatty acids that are beneficial for the skin. It repairs the damaged skin cells, shrinks the open pores and smoothens the skin. It has an ultra-creamy formula that is apt for people with dry skin. If you are wondering how to apply mayonnaise on the face, find below mayonnaise face pack ideas.
Also Read: Want To Look 10 Years Younger? Here's The Secret Remedy For Ageless Skin
Mayonnaise And Lemon Juice Face Mask
A face pack made of mayonnaise and lemon juice is highly beneficial for your face. While lemon is acidic with high vitamin C and antioxidants to lighten the skin and prevent free radical damage, mayonnaise contains cream with hydrating & moisturizing effects. Therefore, applying a face pack made of lemon and mayonnaise would improve your skin, remove dead skin cells and treat several skin problems.
Ingredients
Mayonnaise- 3 teaspoon
Lemon juice- 1 teaspoon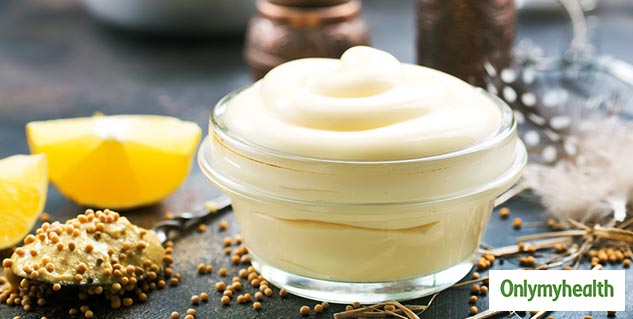 NOTE: You can adjust the quantities but keep the mayonnaise and lemon juice ratio 3:1.
To make this face pack, take mayonnaise in a bowl and add lemon juice to it.
Mix them well and then apply on the face while massaging it in circular motions.
After massaging 3-4 minutes, leave the face pack on the face for 10-15 minutes.
Wash it off with normal or lukewarm water.
For better results, use it at least once a week.
This two-ingredient face pack is a great remedy for most dry skin issues including uneven tone, dryness and flaky skin.
Make Mayonnaise and Honey Face Mask
A face mask made of mayonnaise and honey helps in diminishing wrinkles, fine lines, dark circles, etc. aging lines from your skin. It may give you beautiful and smooth skin.
Ingredients:
Mayonnaise- 2 tablespoons
Organic honey- 4 tablespoons
Take mayonnaise and honey in a bowl and mix them well with a spoon to form a thick paste.
Apply this paste on your face and neck and leave for 10-15 minutes or until dry.
After this, wash the face with normal or lukewarm water and get rid of all the excess product on the face.
Using this face pack twice in a week would give visible positive results.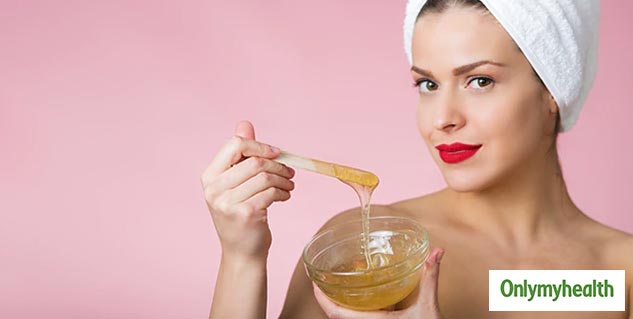 Also Read: Maskne: Who Gets It, Why Does It Happen And Prevention Tips By Dermatologist Dr Tipirneni
Make the most of this home time by making these creative face masks to make your skin soft, supple and smooth like never before. But, before trying anything on your skin, ensure that you know your skin type to avoid any chances of breakouts on the skin.
Read more articles on Skincare