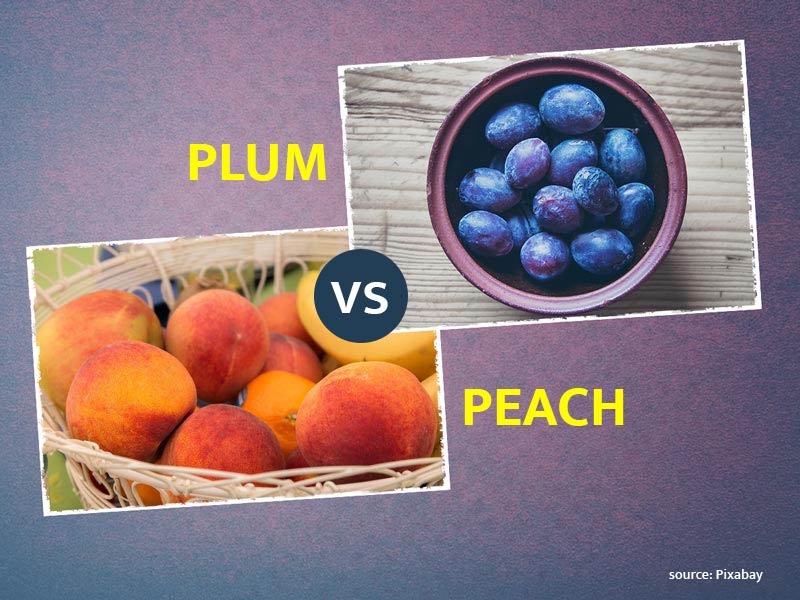 Sometimes, people get confused between the seasonal fruits peaches and plums. However these two are quite different in many ways. Peaches belong to the stone fruit family, which means that the flesh protects one single hard seed. Certain studies show that peaches can also reduce the risk of cancer. Peaches contain low amount of sugars so it can be consumed even by diabetic patients, and they can also be added to desserts as a natural sweetner. We mostly see these fruits in the market from mid April to mid June. Peaches are fleshy fruits and hence hard to harvest. These fruits need to be handpicked by twisting them individually. Plums also belong to the same family as peaches.
Plum is also a sweet and sour fruit with thick flesh. These fruits may develop a whitish layer, which is completely safe and edible. This white layer protects the fruits from drying and against viruses and bacteria. These fruits are not really available throughout the year because it is produced mostly in Jammu, Kashmir, Punjab and Himachal, from late April till june. These fruits are widely available in dried forms throughout the year and considered as a very good source of Vitamin K. Onlymyhealth editorial team spoke to Dietician Arushi Gupta, Associate Dietician, Dayanand Medical College and hospital, Ludhiana, about peaches and plums.
Health benefits of peaches
Peaches may be a little low on nutrient profile. It is essential as a part of balanced diet. They contain good amounts of vitamins and these fruits are easily available in the market. They contain good amounts of water so they also help you stay cool during the scorching summer heat. Here are the health benefits of peaches:
1. Boosts immunity system
Peaches contain good amounts of vitamin-C. It is a water soluble vitamin which is required for a healthy immune system. It also contains antioxidants, which means it can stabilise many toxic free radicals in your body. Peaches also help you decrease inflammation in the body.
2. Improves digestion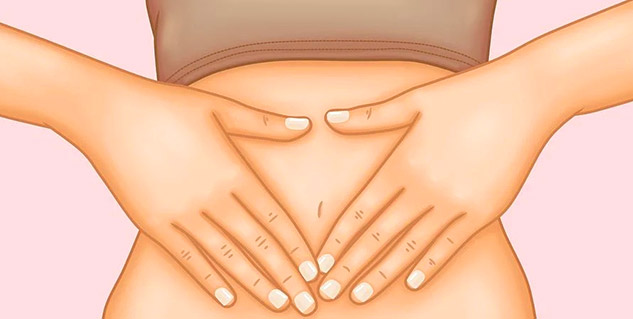 Peaches contain ample amount of both soluble and insoluble fibre. One cup of diced peach can fulfil upto 10 % of you daily fibre needs of your diet. It protects you from heart diseases and even cancers in colo-rectal region. It has low amount of sugars so it also helps in stabilizing blood sugar levels.
3. Protects your eyes
Few fruits which contain orange - red pigmentation are also rich in beta carotenoids. It is the same substance found in carrots and it helps you improve the overall eye health. It also reduces the risk of various diseases like glaucoma and cataract and night blindness.
Also read: Peach Fruit Benefits: Get To Know The Many Wonders Of The Peach Fruit
Health benefits of plum
Plums contain good amounts of vitamin-K There are very few foods which contain vitamin K. Hence, it is very beneficial to add plums in your diet. They are rich in various other vitamins, minerals and fiber too. Here are the health benefits of plum:
1. Rich in antioxidants
Plums also contain good amounts of vitamin-C, which helps in boosting our immunity. Good amount of antioxidants can not only save you from a number of diseases but also reduces signs of ageing.
2. Reduces blood sugar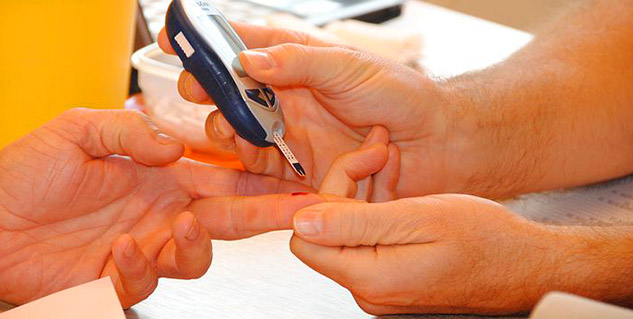 Plums share their properties with jamun and grapes. Their peels have a very astringent taste which helps you control the blood sugar levels in the body. It also saves your body from all kinds of inflammation in the body.
3. Relief from constipation
Plums contain small amounts of sugar alcohol which may have a slightly laxative effect on your system. It also adds bulk to the food and helps you relieve constipation.
Also read: Health Benefits of Plum
Peach nutritional facts
Peaches contain natural sugars which are comparatively healthy. They are consumed both fresh and dried and they can also be used as a natural fibre supplement in your diet. Here are the nutritional facts about peach:
Calories: 65
Protein: 1.53 g
Carbohydrate: 16 g
Sugar: 14 g
Plum nutritional facts
Plums are very nutritious and they contain rare vitamins. They also have good amounts of fibre. Studies also show that plums are good for bone and teeth health. Here are the nutritional facts about plum:
Calories: 30
Carbohydrates: 7.5g
Sugars: 6.6g
Protein: 0.5g
Ways to consume peach and plum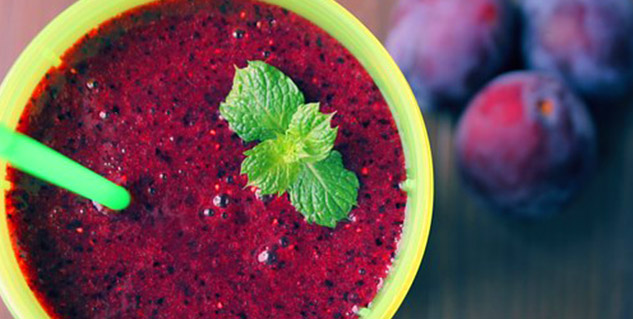 Both peaches and plums are seasonal. They are stored in cool storages as well as preserved in various forms. You should try that you eat these fruits fresh as much as possible. Freshly harvested fruits are better in raste and nutritive value. Here are three healthy ways to consume both plums and peaches:
1. Smoothies
You can choose to add peach in smoothies. Smoothies are very nutritive and a tasty way to include fruits in your diet. You can include a number of fruits as well as vegetables. Smoothies are an excellent option for kids, who try to avoid greens and fruits like plum and peach.
2. Raw
Peach is a tasty fruit in itself. A ripe peach has a very sweet flavour. You can add them to your favorite salads. Just add a few more fruits and sprinkle them with honey and lime. It is an excellent food for old people. There are various dips and drinks which can be made from peach. You can also add peaches to your favorite fruit juices. Peaches can overall increase the sweetness. You may need to add water to peach puree to extract all flavors and nutrients.
Also read: From Diabetes, Constipation To Heart Health, This Fruit Has Many Benefits
3. Cooked
Peaches go well with both savory and sweet food. Pork-wrapped peaches can be a very good exotic starter. You can also serve grilled peaches as desserts with ice creams. You can make jams and comports from peaches. You can simply spread freshly made peach jam on a toast and enjoy.
Peach vs plum: which one is healthier?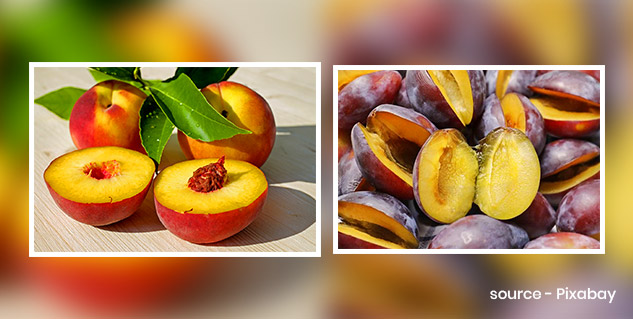 We cannot judge that which fruit is better, but both these fruits contain good amount of nutrients. The quantity and type of nutrients might differ but we should try to involve as many seasonal fruits in our diet. They help in the upkeep of your body. You need to include all the nutrients in your diet. There is no certain food which can fulfill all the requirements of our body. Peaches contain more amount of fibre and vitamin-C, whereas plums contain a rare vitamin-K. Plum have a very low calorie count, so people who are trying to loose weight can include plums in their diet.
Read more articles on Healthy diet