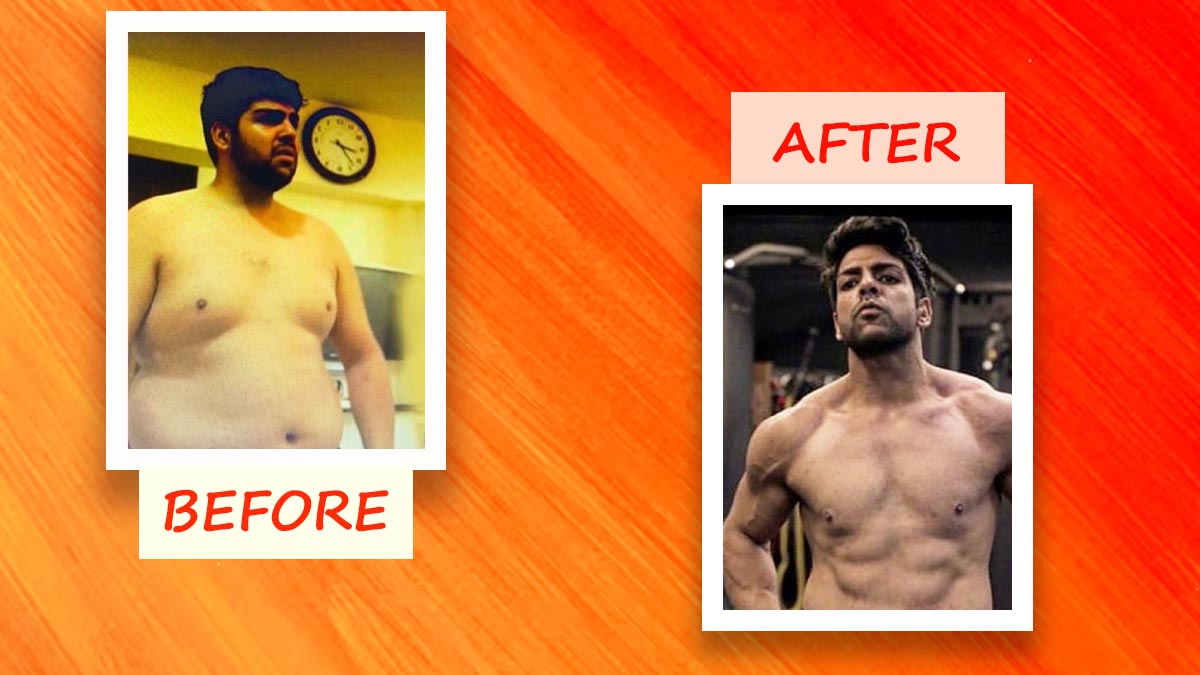 Shah Rukh Khan starrer Pathaan hit the theatres on January 25, ahead of the 74th Republic Day. And since its release, the film has been giving fitness inspiration to many. Firstly it was King khan who shared a glimpse of his washboard abs, and now the actor Aakash Bathija, who played the character named Amol in Pathaan, has shared his transformation photo where he went from weighing 126 kgs to having a shredded six packs abs. More than his acting, Aakash's transformation is causing a stir among Bollywood fans.
In an Instagram video, Aakash and his trainer Rajendra Dhole revealed that they started from scratch and that the transformation did not happen overnight; it took six months to see visible results and the entire process took two years in total.
Wondering how the actor went from being overweight to having a six pack-abs physique? Here's how the actor went from having 45 per cent body fat to less than 10 per cent of it.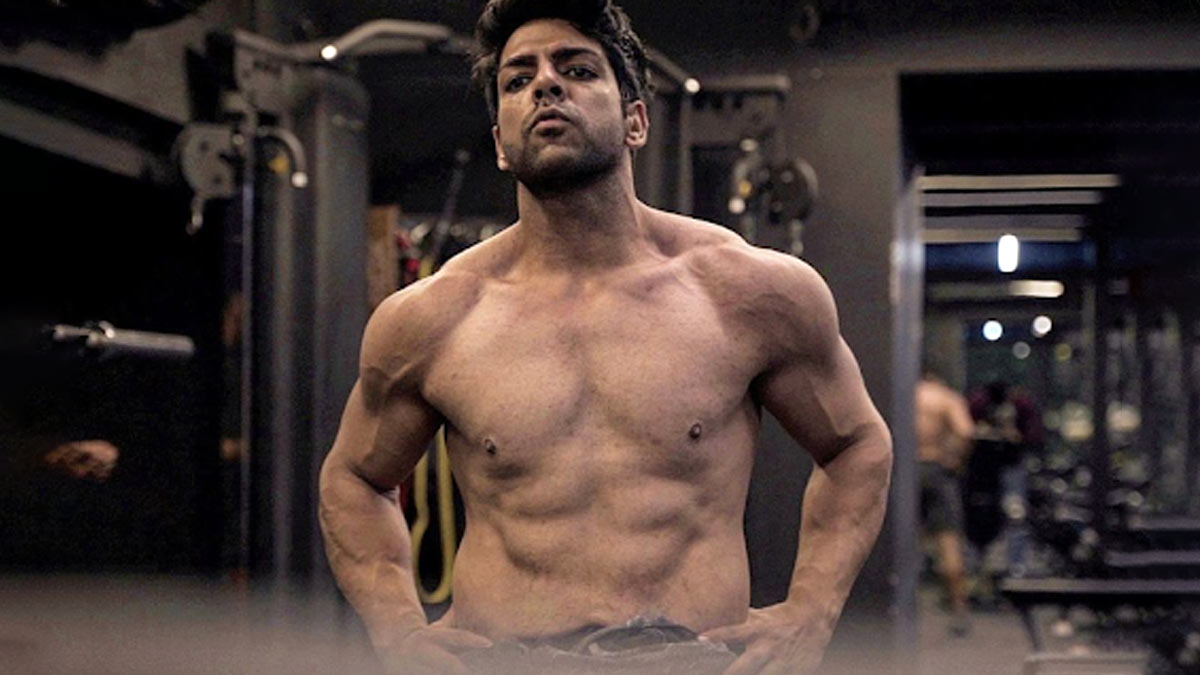 What Is Aakash's Diet Like?
In order to transform, a person needs to get his lifestyle in order first, which includes eating right, working out daily, and prioritising sleep. And out of all these, eating right is what requires the most dedication. Similarly, Aakash also revealed that working out was never the hardest part for him, but what gave him sleepless nights was his food habits. He said that more than eating right, "the hardest part was avoiding junk".
Also Read: 5 Bare Minimum Exercises You Need To Build Strength
View this post on Instagram
What Is Eating Right?
The first step in the transformation journey is getting your food habits sorted, which includes everything from eating in a calorie deficit to eating meals on time. A weight loss diet focuses on reducing calories and increasing protein intake because protein aids in recovery and keeps you fuller for longer. After the diet is in place, the hydration level comes next. You must drink water to flush out toxins and boost metabolism, which is essential for transformation.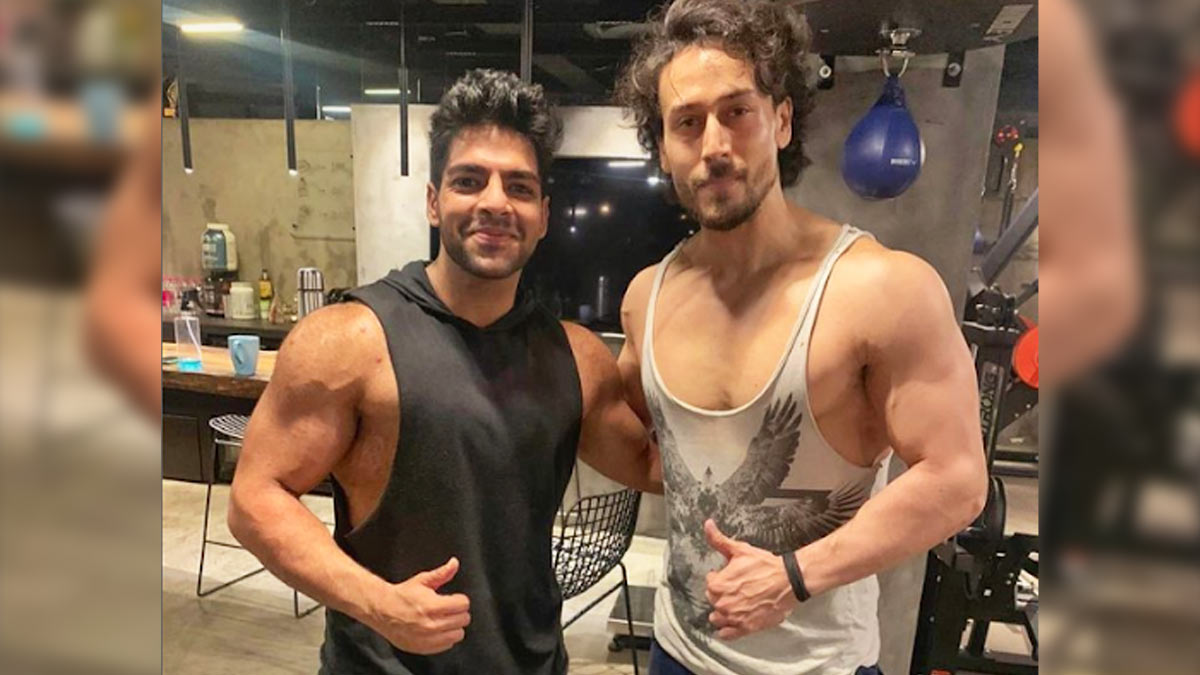 Aakash's Fitness Secret
A calorie deficit combined with exercise is one of the most effective ways to accelerate fat loss. According to the actor's trainer, "Aakash was not able to do even a single pull-up, let alone push-ups" due to his weight. So he and Aakash decided to start with strength training and stick to old-school classic bodybuilding.
Also Read: Old-School Fitness Trends That Can Help You Get In Shape
What Is Old School Bodybuilding?
The old-school bodybuilding is all about lifting weights, with a focus on three main lifts: squats, bench press, and deadlift, abbreviated as SBD. Why should SBD be performed? SBD are compound lifts, which means they work more than two muscles at once. Regular SBD training not only helps with strength building but also with burning the most calories. They also did a lot of bodyweight exercises to help him with his stamina and mobility. The best thing about old-school bodybuilding is that you can incorporate it into your lifestyle regardless of your goal because it provides more mental benefits than physical benefits.
Image Credit: Freepik