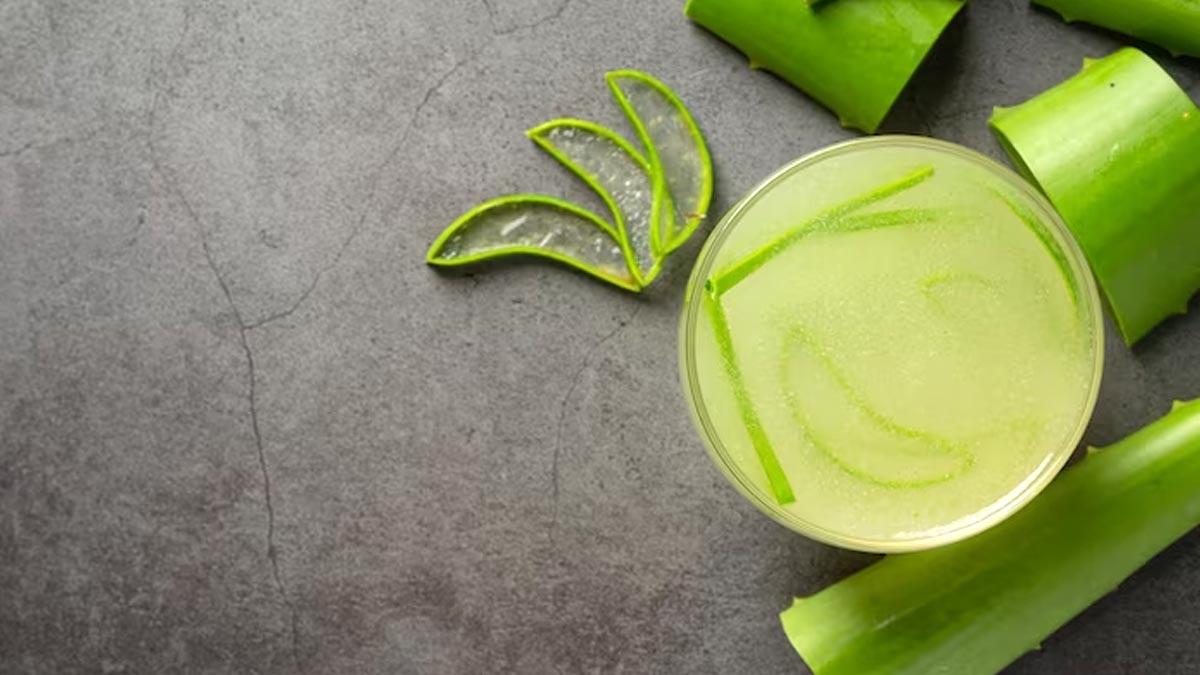 Aloe vera is a versatile plant with several health benefits and can be used in various ways to get effective results. It is used to treat wounds, heal skin problems, improve hair quality, and many more. How about using it for weight loss? Yes, you read it right. Aloe vera can be used in several ways to reduce weight and is even used in many weight-loss products. It not only helps to shed those extra pounds but can also make the process healthier by improving your body's absorption and utilisation of nutrients.
5 Ways To Add Aloe Vera To Your Diet For Weight Loss
Here are some methods for including aloe vera in your diet for weight loss.
Aloe Vera Gel
You can consume aloe vera gel just after extracting it from the leaf. It improves your digestion and aids in weight loss. To avoid the gel tasting bitter, be sure to completely wash the gel to get rid of any debris and latex residue.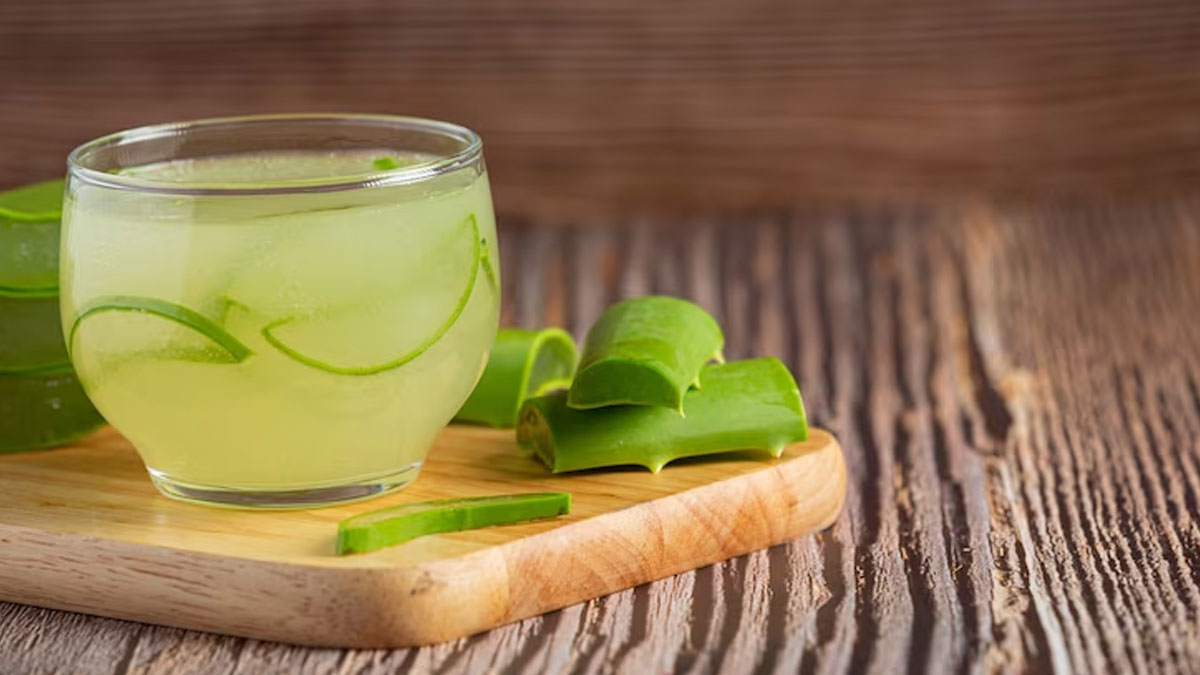 Aloe Vera Juice
You can consume aloe vera juice to reduce your weight. You can start by drinking one teaspoon of aloe vera juice daily, at least 15 minutes before eating.
Aloe Vera Juice With Vegetable Juice
If you have trouble drinking plain aloe vera juice, you can mix it with any other vegetable juice.
Also Read: Aloe Vera Can Be Used In Various Ways: Know Benefits, Side Effects
Aloe Vera Juice With Honey
Another way of consuming aloe vera juice is by mixing it with honey. It can enhance the taste and help reduce your weight.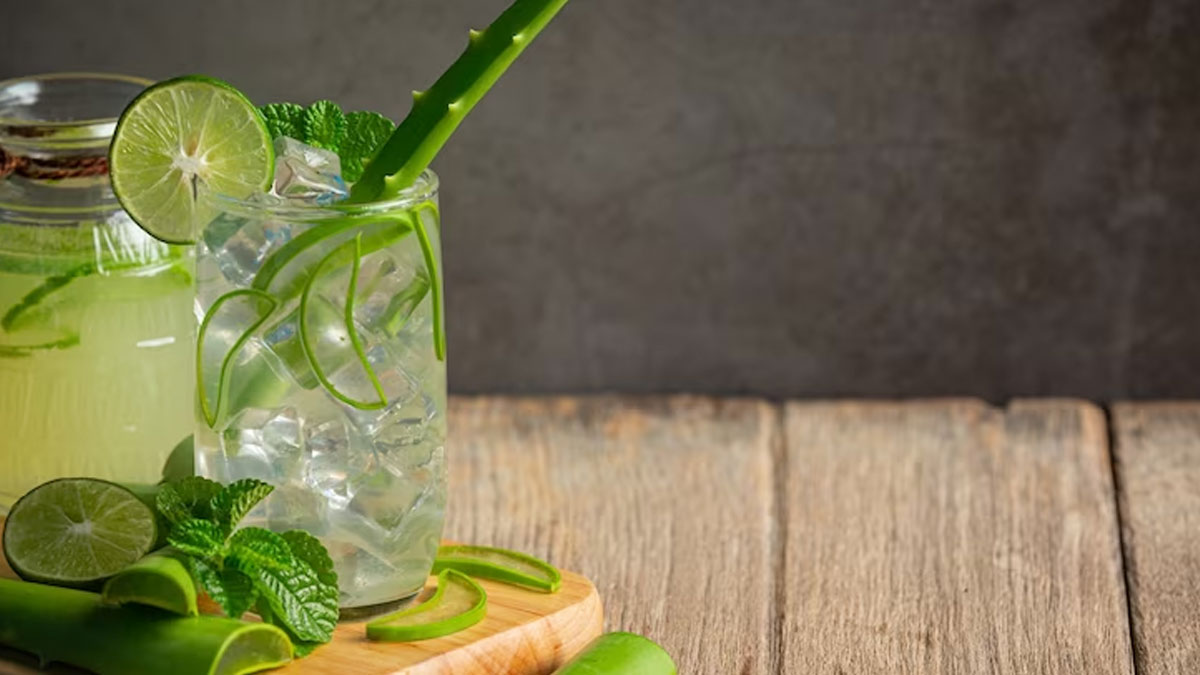 Aloe Vera Juice With Lemon
Aloe vera juice can be consumed with a few drops of lemon added to it. It boosts the weight loss process and can be taken in the morning.
How Does Aloe Vera Help In Weight Loss
Aids In Digestion
Aloe vera helps improve your body's digestive system due to its laxative properties. Digestive issues can also contribute to weight gain. Therefore, it is essential to maintain a healthy digestive system.
Boosts Metabolism
Aloe vera is rich in vitamin B, which can help boost your body's metabolism. Thus, it becomes easier for your body to burn fat.
Detoxifies Your Body
Aloe vera is a powerful antioxidant and contains polysaccharides that help to detoxify your body. It helps to cleanse your body and eliminate toxins from your body which promotes weight loss.
Controls Blood Sugar Levels
Another benefit of aloe vera is that it may help improve your body's blood sugar levels. This aids in weight loss as it reduces your cravings.
Also Read: B.E.G.I.N. Plan Helps Control Blood Sugar Level, Expert Explains
Keeps You Fuller For Long
Aloe vera can help to prevent overeating as it keeps you fuller for an extended time. It helps to lower glucose levels and controls your appetite.
Takeaway
Aloe vera is completely healthy; however, ensure that you use it in moderation to avoid adverse effects. To reap maximum benefits, you can also consume aloe vera juice every morning with warm water on an empty stomach. You should consult with your doctor before adding aloe vera to your diet if you are under medication.