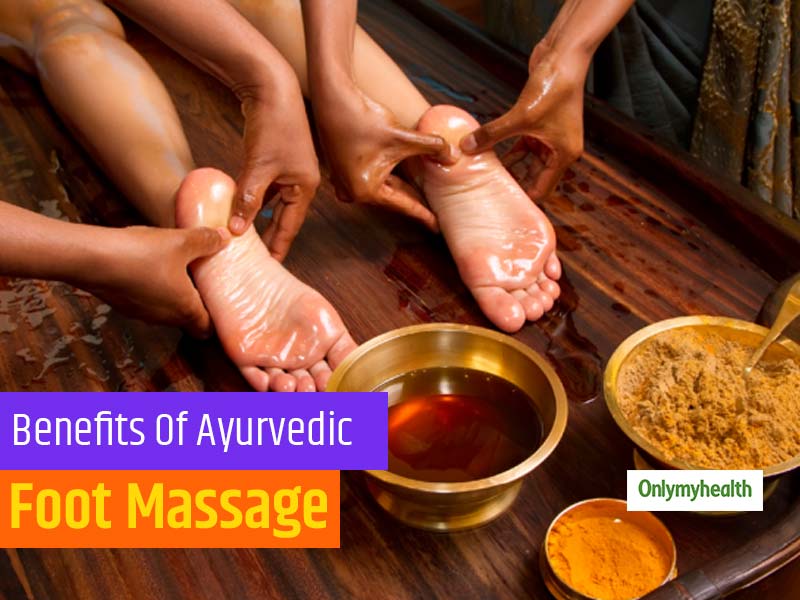 It is your feet that connect you with mother Earth and so they are equally important as other body parts. 'Pada' or 'foot' have been given special importance in Ayurvedic tradition. As per ancient belief, the body and soul are embodied in the feet which makes this organ an important part of the body. The Ayurvedic foot massage 'Padabhyanga' is a great mode to provide the needful care to your feet. Massaging feet with Ayurvedic oil can relieve a lot of nervous stress which eventually improves overall health.
The significance of foot massage
Ayurveda regards feet as a vital motor organ as most of the connecting nerves of organs end in the feet. This makes this organ and an important one. Massaging the feet means massaging the nerves which strengthens nerves promotes overall health and wellness of other body parts as well.
Padabhyanga foot massage is practiced at night before going to bed. Doing this daily is said to provide an array of health benefits. In Ayurveda, 'Padabhyanga' is said to be the mother of all alternative therapies as this holds the power to treat dosha-imbalance.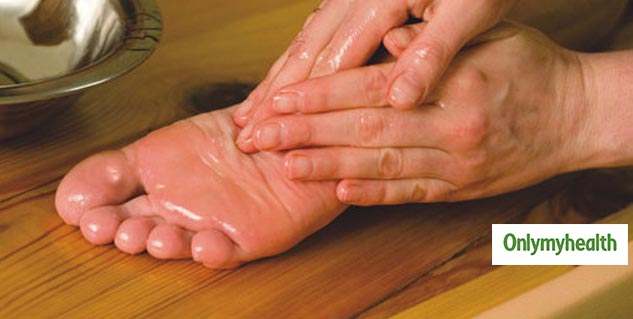 Benefits of Padabhyanga:
Activates the immune system to keep autoimmune diseases at bay
Reduces mental stress, tension and anxiety
Provides calmness to the disturbed mind
Promotes good sleep
Increases blood circulation
Improves eyesight
Betters hearing ability
Prevents and heals cracked heels
Improves foot health
Treats foot pain
Aids roughness and dryness of skin
Balances 'Vata Dosha' which triggers illnesses
How To Do Padabhyanga
The actual Padabhyanga therapy is done only by a certified practitioner generally after a medical examination of the patient.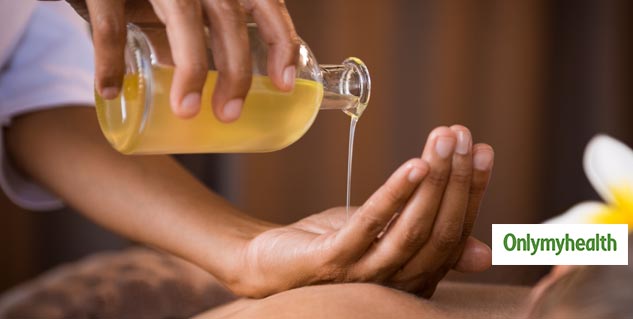 Step 1- Choice of oil
The treatment is carried with Ayurvedic oil 'Tailam' which is either a medicated oil or medicated ghee or sometimes a combination of both.
Sometimes, 'Ksheeradhara' is also used along which is made after combining milk, Laksha churna and dashamula kashayam.
Step 2- Oiling
The medicated oil is heated a bit to make it lukewarm before application.
The oil or ghee is then applied to the soles, heel, feet, ankle joints and the entire legs.
Step 3- Massaging
After oiling, the main process begins. The oil is massaged on the skin with light hands but in rapid motions.
The massage person applies a little pressure on the area to activate the nerves and energy points.
This process releases negative energy and toxins from the body for a positive effect.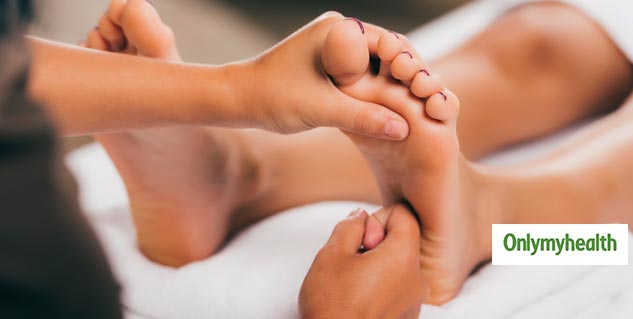 Some important points
A foot massage can be carried at any time but the best time to do is before bedtime as then you can relax and the vital points get activated.
'Padabhyanga' or foot massage is a part of 'Sarva-Abhyanga' or complete body massage.
There are certain conditions where Padabhyanga shouldn't be done. These are the health conditions- cold, fever, blood infections, indigestion, thrombosis, stomach disorders, skin problems, circulatory disorders, etc.
In a nutshell, practicing foot massage can help in the rejuvenation of the body and keeping health problems at bay.
Read More in Ayurveda