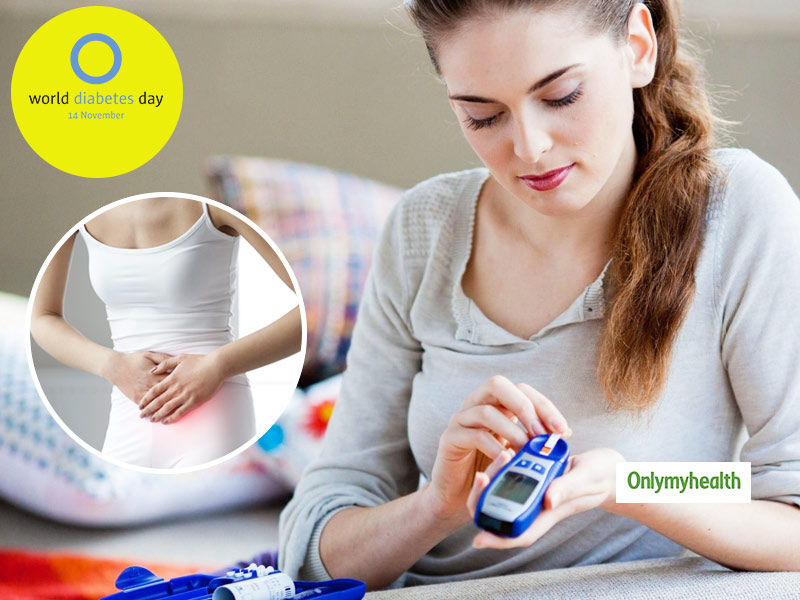 World Diabetes Day 2020: Ovarian cyst condition is common in women; these cysts are fluid-filled sacs in the ovary or its surface. There are two ovaries in women, one on each side of the uterus. Eggs mature and develop in the ovaries, and they are released during the monthly cycles. A lot of women have ovarian cysts at some point of time in their lives, and sometimes they present a little discomfort while at other times, one may not feel any pain at all. However, most times, a cyst may disappear without any treatment. "Most cysts in the ovary develop as a result of the irregular menstrual cycle, they are known as functional cysts. There are other kinds of cysts which are less common, some of them are dermoid cysts, cystadenomas and endometriomas. Due to cyst formation, some women develop a condition called polycystic ovary syndrome. This means that the ovaries contain several small cysts. Therefore, it causes the ovaries to enlarge. If it is not treated, this condition may cause infertility in women," states Dr Nupur Gupta, Director, Department of Obstetrics and Gynaecology, Fortis Hospital, Gurugram.
High diabetes risk linked with ovarian cyst: Research
Research states that women with (PCOS) polycystic ovary syndrome are 4 times more likely than ladies without the ailment to develop type 2 diabetes. A study of around 8000 women found that those with PCOS had a much higher risk of developing gestational or type 2 diabetes. This happens because women with PCOS are insulin resistant, which means that their bodies make insulin, but they cannot use it effectively. This is the reason which increases their risk of type 2 diabetes. They also have higher levels of androgen than expected, which stope ovulation and causes numerous problems, including irregular periods, acne, excess hair growth on face and body, among others.
Also Read: Bottle Gourd Juice Benefits: Best Natural Remedy For Type 2 Diabetes Patients
Family history and its role in type 2 diabetes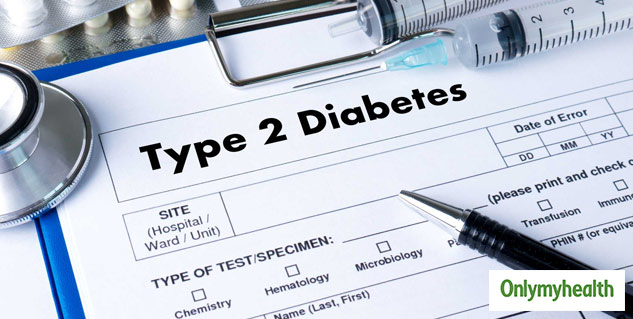 Family history plays a role in developing PCOS or types two diabetes; women whose mother or sister may have suffered from the condition are more likely to create the same. Besides that, our lifestyles have an impact on insulin resistance. When a woman is overweight due to lack of exercise or unhealthy diet, she may develop PCOS and type 2 diabetes. However, insulin resistance also runs in the family. Losing weight is a way that may often help in improving symptoms no matter what caused insulin resistance. Therefore, it is best for women with PCOS to go for regular diabetes screenings. Although ovarian cysts cannot be prevented, regular gynecologic check-ups can detect the cysts early.
Also Read: Diabetes Patients Are More Inclined To Diabetes Macular Edema And Heart Failure
Hence, it is essential to visit the doctor and receive correct diagnosis if any of the following symptoms are seen:
Irregular menstrual cycle
Ongoing pelvic pain
Loss of appetite
Unexplained weight loss
The treatment for ovarian cysts may include the following: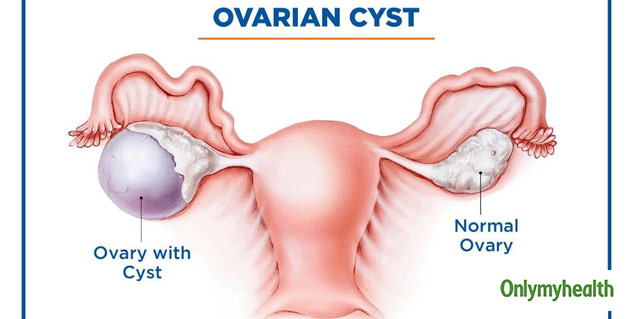 Birth control pills: the doctor may prescribe them to stop ovulation and reduce the risk of ovarian cancer
Laparoscopy: to rule out the possibility of cancer, the doctor may perform a surgical laparoscopy to remove the cysts, if it is small
Laparotomy: If the cyst is large, the doctor may remove the cyst through a large incision in the abdomen
Conclusion
Dr Nupur Gupta concludes by saying, "women with diabetes or prediabetes and PCOS mostly benefit from getting more exercise, an increase in the amount of activity keeps weight in check and also helps in leading a healthy lifestyle. Metformin which is a standard treatment for type 2 diabetes and myoinositol, an insulin sensitizer may also help in treating PCOS as it reduces insulin resistance."
Read more articles on Diabetes