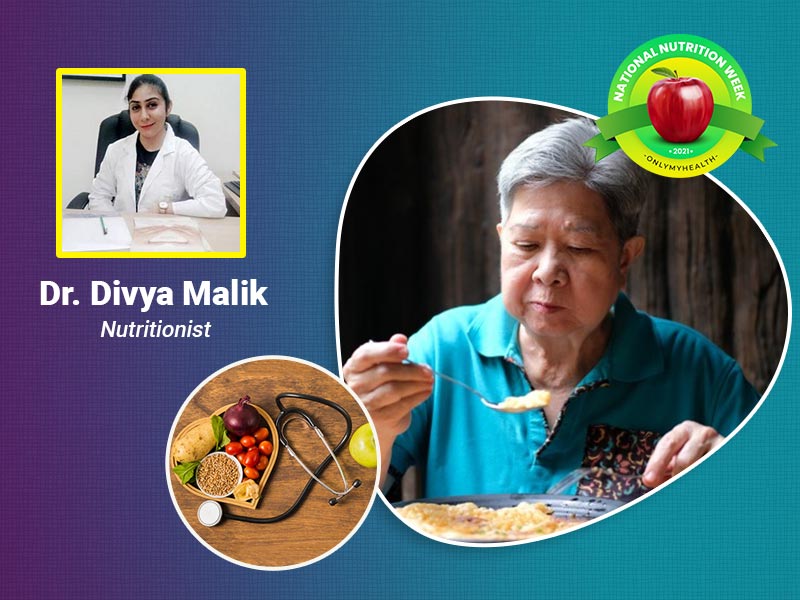 Are you 50? Well, congratulations, you have achieved another milestone. Once you reach the 50s, it is required to embrace a healthy lifestyle and keep various diseases, allergies, and conditions at bay. Just like exercise, staying stress-free, and maintaining optimum weight, diet will also play a vital role. It is important to get all the essential nutrients by practising mindful eating. It is a no-brainer that the body changes with time, so make sure to eat a well-balanced diet. Good nutrition is key to enhance mental and physical well-being, stay active, and build strong immunity against illnesses. What are you waiting for? Take charge of your health, right away! Make these smart choices listed in the article below by Dr Divya Malik, Senior Nutritionist at Apollo Spectra Nehru Enclave, Delhi, and improve your quality of life.
Why Nutrition Is Important?
Healthy and nutrition-rich food help to boost immunity, prevent illness, keep you fit by reducing the risk of heart disease, stroke, high blood pressure, diabetes, bone loss, liver disease, Gastro diseases, hair loss and cancer. Hence, a healthy diet followed by physical activity boosts your fitness as one grows older. With the growing age, one also needs to change their diet, the foods and fluids make up a healthy diet may need to be slightly different from the one you were following at a young age, especially when you are in your 50s. This means that one needs to cut down on the number of few foods like spicy and oily ones containing saturated fats, and consume more nutrition for being fit and healthy. You need to be aware of what your body needs to consume more and what to avoid eating. You need to be conscious of your own specific nutritional requirements and adjust your food choices, which will help your body to get exactly what it wants for good health in the growing age.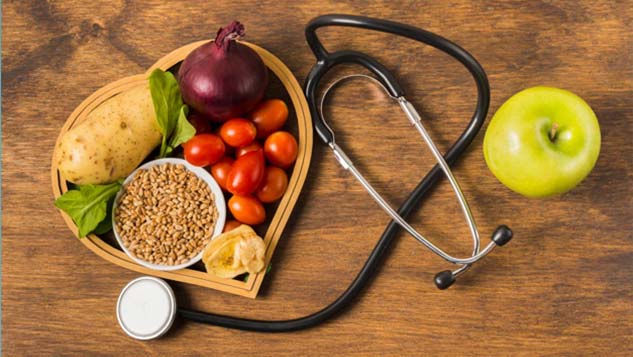 Having a healthy diet is important at any age, this becomes more necessary when you reach mid-age and beyond. Staying healthy, eating well is important in developing a positive approach and staying emotionally balanced. Dieting does not mean sacrificing your favorite foods but enjoying fresh, tasty food, wholesome ingredients and importantly having with your friends and family. Besides, whatever your age may be, it's never too late to change your eating habits if you are following the wrong diet.
For a better schedule of a healthy diet, you can discuss with an expert who can guide you in preparing your regular diet. This will help him/her to guide you with proper medications which need to be adjusted. Adhere to these diet tips to stay hale and hearty while ageing.
Helps to relax and sharpen your mind
Adding fresh fruits, leafy veggies, fish, and nuts with omega-3 fatty acids will help to decrease the risk of Alzheimer's disease. Consuming antioxidant-rich green tea also helps to enrich memory and mental balance while you are going old.
A healthy diet gives you a good feeling
Having wholesome meals helps to boost your energy and also to look better, enhancing your mood and self-esteem. It's reflected as a cycle- as in when your intake good and healthy food you are happier inside-out.
Intake calcium for bone health
Adequate intake of calcium helps to maintain bone health and prevent osteoporosis and bone fractures, as you grow old. Food sources like milk, yogurt, cheese, or non-dairy sources as tofu, broccoli, almonds, foxnuts etc are rich in calcium and should be consumed regularly.
Also Read: These Foods Give More Calcium Than Milk or Dairy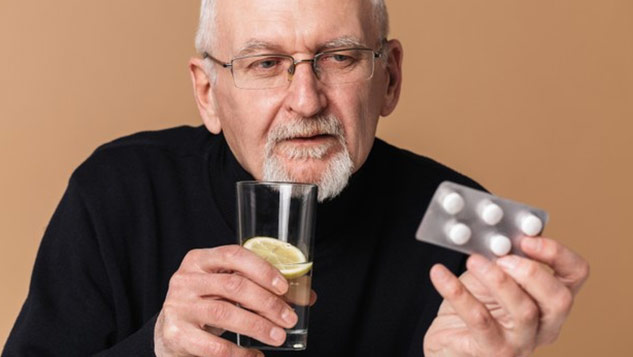 Consume protein from various sources
Having a high-quality protein can help to improve your mood, decrease stress level, nervousness and depression and help you to be more focused on your life. However, consuming a high amount of protein from processed meat products can lead to the risk of heart disease, cancer, and other health ailments. Opt for fish, beans, peas, eggs, nuts, and seeds in your diet.
Eat more fiber
Having a good amount of fiber through your regular diet can again help to lower the risk of heart disease, stroke, and diabetes and also help you to lose weight and glow your skin. Your digestion power lowers as you grow old, therefore adding fiber in the diet helps to boost the same. More of salads, fibrous fruits, oats, sprouts can be added to increase the fiber in the diet.
Also Read: Eat These High-Fibre Foods For Better Digestive Health
Eat when your stomach is empty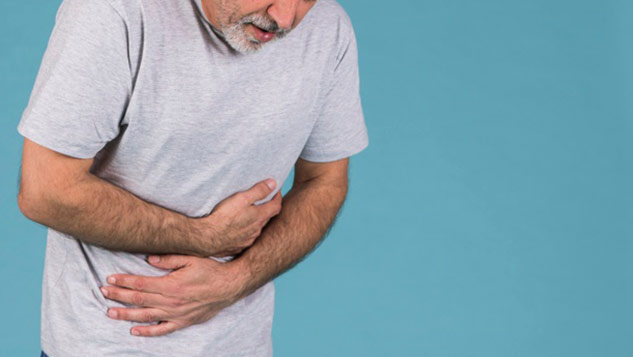 Considering the lifestyle of metropolitan cities, most people miss the regular meal time due to office deadlines, meetings or any other emergency work, and so on. However, eating whenever your stomach gives you a call not only nourishes your body but also helps to keep a balanced metabolism. The metabolic burn decreases naturally as per age. Therefore, you burn fewer calories when you are in your 50s than you did at your younger age. Hence, keep your metabolism active and balanced throughout the day-long by filling it after every 2-3 hours with a healthy diet or snacks.
Conclusion
Once you turn 50, it will be a good idea to consult an expert who can guide you about your daily food intake. Make sure you adhere by a healthy diet and avoid consumption of junk, oily, processed, canned, and other roadside food. So, bid adieu to pizza, pasta, bakery products, sugar-laden foods, colas, no smoking, and alcohol.
Read More Articles in Healthy Diet
All Images Credits- freepik