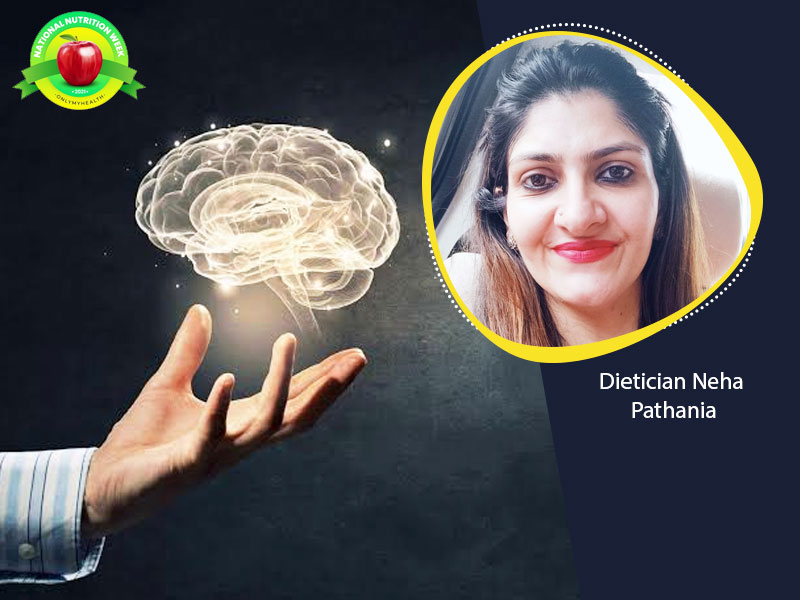 A balanced diet is important for our mental health and physical health. Lack of nutrition can cause significant behavioral changes, including anger issues and weak memory. Our brain needs the right foods function adequately. The brain functions 24×7, even when we are sleeping. Hence, it needs proper nutrients as well. We must include nutrient dense foods in our diet which are loaded with vitamins, minerals, antioxidants. These foods nourish the brain and promote smooth functioning of the mind. They also help in reducing oxidative stress which is present in the form of free radicals inside our brain.
On the other hand, diets that have high sugar content are proven to increase free radicals in the brain which can be harmful. National Nutrition Week is celebrated from 1st to 7th September, every year. The goal is to spread awareness about the importance of healthy diet and nutrition. In the previous stories of this series, we discussed about the essential diet tips for various health problems and lifestyle concerns, including hair fall, post Covid recovery and much more. On the occasion of National Nutrition Week 2021, we will talk about mental health and a healthy mind with tips from Dietician Neha Pathania, Chief- Dietitian, Paras Hospital Gurugram, about the nutrition and diet for mental health.
Foods and drinks to improve mental health
Lack of nutrition during childhood can also lead to serious developmental disorders. There are various researchers who propose that our food impacts our mood. It affects our behavior and feeling, because all these are produced by our brains. Here is a list of foods that help to boost your brain function:
1. Fish
Fish can be extremely beneficial for our brain health. They contain good amounts of Omega-3 fatty acids, which boosts the blood flow in our brain. Omega 3 helps in the growth of brain and adequate functioning of your brain. It is suggested to include 75-100 grams of oily fish like salmon, tuna or mackerel in your diet. Oily fish are more nutritious than most of the meat and they are also good for heart health.
2. Berries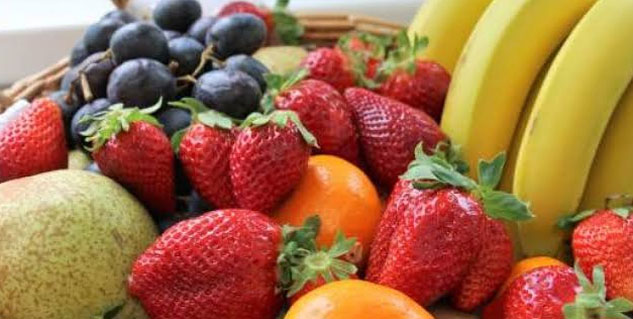 Most berries contain very good amounts of antioxidants in them which helps our brain to fight against free radicals. They help in reducing oxidative stress and boosting memory and concentration. It improves communication between neurons and hence prevent a number of cognitive diseases like Alzheimer's and Parkinson's. We can include berries like gooseberry, strawberry, and blueberries in our diet to fight ageing and environmental damage.
3. Flaxseeds
Omega-3 is present in most non vegetarian foods, but flaxseed can be an excellent option. It is rich in Omega-3 which helps our brain to establish better functioning. Flaxseeds are also loaded with calcium which also very essential for conduction of impulse in our neurons. You can also include walnut and pecan nut along with flaxseeds in your diet for better nutrition.
Also read: Follow These Dietary Tips To Improve Your Mental Well-Being
4. Avocados
Avocados contain good amount of mono unsaturated fatty acids. Fats are also required by our body for proper functioning. Fats help in forming a protective layer around your brain. They are also required to store various vitamins which would be required by our body. Unsaturated fatty acids protect the brain from inflammation.
5. Eggs
Eggs are rich in proteins as well as fats. They also contain good amounts of vitamin B and folic acid. Proper supply of vitamins and minerals keeps the brain cells healthy and eases its functioning. Eggs can be easily included in our diet and ideally they should be added to our breakfast as they give a healthy start to our day.
Diet plan for improving mental health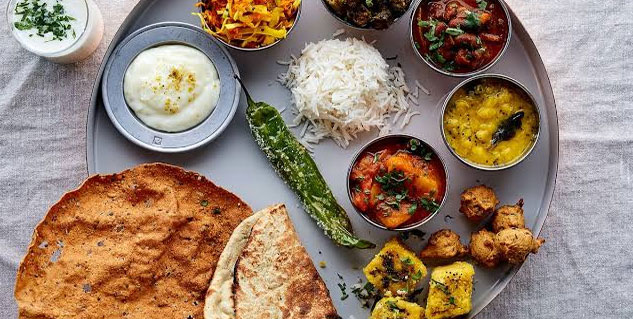 Breakfast: Porridge with flaxseeds/ eggs on avocado and bread/ yogurt with berries and banana
Lunch: Fish/ egg dishes/ salads
Evening snack: apple with peanut butter/ boiled egg with milk/ banana with some dark chocolate
Dinner: Broccoli salad/ soybean + brown rice/ fish with asparagus/ chicken salad/ quinoa or oats with kale
What foods to avoid to boost mental health?
There are certain foods which might slow down your brain cells and cause harmful side effects. We have discussed here a list of foods that can harm your brain health:
1. Trans fat
Trans fats are present in packaged chips, margarine and hydrogenated vegetable oils. Trans fat is not at all healthy for our brains. It is associated with diseases like Alzheimer's, poor memory and lesser brain volume.
2. Sugar
Excess of sugar is not good for our mental health and brain development. It can hinder the growth of brain in youngsters. Sugars can increase the reaction time in your brain. They cause inflammation in the brain tissue but the inflammation can be treated if sugar consumption is less.
Also read: What Is Nutritional Psychiatry? Important Food Groups For Mental Health
3. Highly processed food
Highly processed food like bacon, cheese and refined flour are not good for our health. They interrupt with the absorption of nutrients, which in turn causes problems in brain functioning and development.
We must include basic macronutrients along with all the nutrients. We should also try to include more and more colours on our plate. It is important to keep rotating the food items so that we get proper nutrition on daily basis. One should definitely eat their breakfast within one hour of waking up. It helps to fuel your brain before starting your day.
Read more articles on Healthy diet
Image credits: Pronghornpsych