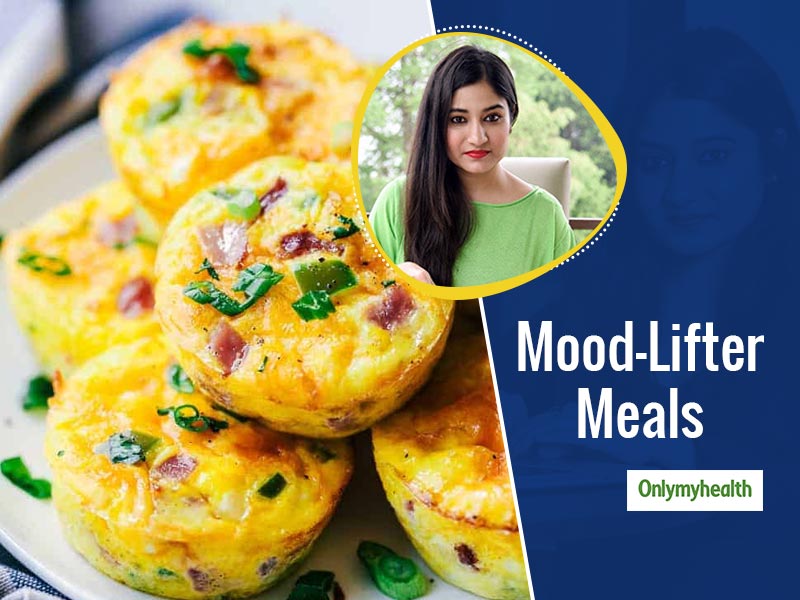 The current pandemic phase has a major side effect. It has left many people with momentary feelings of low. Either people are self-diagnosing themselves with clinical depression or some people are unable to understand mixed feelings of low's and highs. What many of us could be experiencing right now is a momentary feeling of sadness either we are worried about job, business, thinking of loved ones or having feelings of social isolation. We all have our coping mechanism and it can be different for each one of us, like it can be dance, paint, sing, exercise, write or just daydream. We all need to find our own version of coping mechanism. Exercise, Vitamin D, Meditation, Yoga and good nutrition tops the list in managing or controlling feelings depression. In this article I am sharing some of my favourite versions of happy recipe. I am sure you will relish them.
Ashwagandha Cookies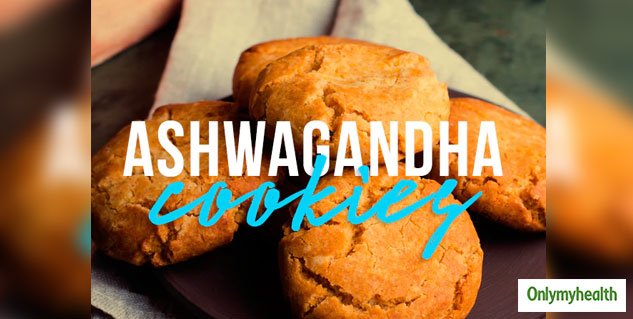 It is a health tonic, having ashwagandha cookies or even tea helps in balancing nervous system. It is an adaptogenic herb hence, one of the most powerful herbs in preventing feelings of low. This herb should be consumed maximum 1 teaspoon a day, so only 1 cookie a day.
Ashwagandha Cookies Recipe
Ingredients
1/2 cup multigrain flour
2 tsp ashwagandha powder
2 teaspoon butter
2 tablespoon castor sugar
1/4 cup double toned milk
A pinch of salt
Method
Sift flour, Ashwagandha Powder, and salt together. In a medium bowl, melt butter. Add sugar and mix well; add milk to the mixture and mix well. Combine the dry ingredients to the mixture and knead into a dough. From dough into 1" balls and place on cookie sheet. Bake for 2-3 minutes, until golden-brown, in a 375° oven.
Also Read: Want To Know Basics Of Intermittent Fasting From An Expert? Nutritionist Dr Bathwal With A Sample Diet Chart
Chia Seed Pudding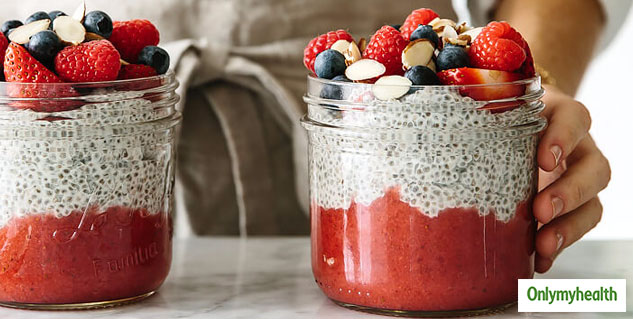 Chia seeds are rich source of omega 3 which helps in reducing inflammation, it is also great source of minerals like magnesium and zinc which are required for nerve functioning. Milk is a good source of tryptophan which are helps in producing happy hormones serotonin and cacao powder I.e is raw chocolate powder helps in uplifting our mood. This is a simple quick and nutritious power breakfast.
Chia Seed Pudding Recipe
Ingredients
Chia seeds 2 tablespoon
Double Toned milk – 1⁄2 glass
1 tablespoon cacao powder
Honey – 1 teaspoon
Method
Blend all the ingredients together until smooth.
Pour in a glass jar.
Put it in the refrigerator for 6-7 hours until set and serve with fruits of your choice.
Cherries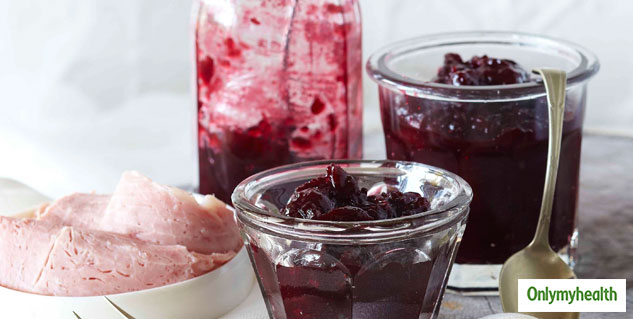 Cherries are in season and they are great source of tryptophan. Tryptophan helps our body produce happy hormone serotonin. We have green chutney, coconut chutney, tomato chutney, tamarind chutney but adding cherry chutney adds bit of tangy flavour and uplifts our moods.
Cherry Chutney Recipe
Ingredients
1 teaspoon ghee
1 cup chopped red onion
2 tablespoons finely chopped green chillies
1 teaspoon freshly grated ginger
2 cups pitted, halved cherries
1/4 cup sugar
3 tablespoons apple cider vinegar
1 tablespoon lemon juice
1/4 teaspoon salt
Method
In a medium sauce pan, heat olive oil over medium-high heat. Saute onion and chillies until onion is translucent, about 5 minutes. Stir in ginger and saute until fragrant, about 1 minute.
Add cherries, sugar, apple cider vinegar, lemon juice, and salt. Bring to a boil; lower heat to a rapid simmer and cook until sauce thickens, about 40 to 45 minutes.
Transfer to a bowl or serving dish and set aside to cool. Chutney will continue to gel and thicken as it cools. Serve room temperature or store in fridge and serve cold.
Also Read: 7 Herbal Drinks Recommended By Dr Swati Bathwal For Enhanced Immunity And Good Health
Egg Omelette Muffin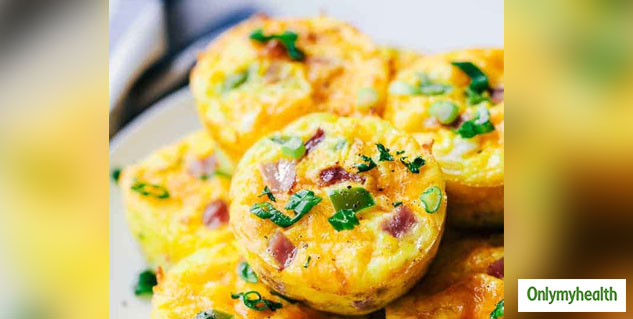 Eggs have been one of the most controversial foods. People ask several questions if eggs whites are good or shall we eat on a whole. Eggs on a whole can be eaten maximum 6 in a week but if you want to consume egg whites you can consume upto 4-5 eggs white in a day. They are rich in 9 essential amino acids and one of them is Tryptophan. Tryptophan helps in the production of serotonin and melatonin both. You can have eggs white omelette or if you want a bit fancy or a handy food, you can have omelette in a muffin.
Egg Muffin Recipes – For 8 Muffins
Ingredients
2 whole eggs
3 egg whites
1 cup mixed vegetables e.g. carrot grated, capsicums diced,1 onion diced, finely chopped mushrooms
3⁄4 cup whole meal flour
½ cup shredded cheese
Method
In a large bowl beat eggs whites well, add all other ingredients like vegetables except the cheese. Add 2⁄3 of cheese to the mixture and combine well. Coat a muffin pan and place muffin cups. Spoon mixture into dish and level out.
Sprinkle remaining cheese on top. Bake for 20 - 25 minutes or until golden brown.
Read more articles on Healthy Diet