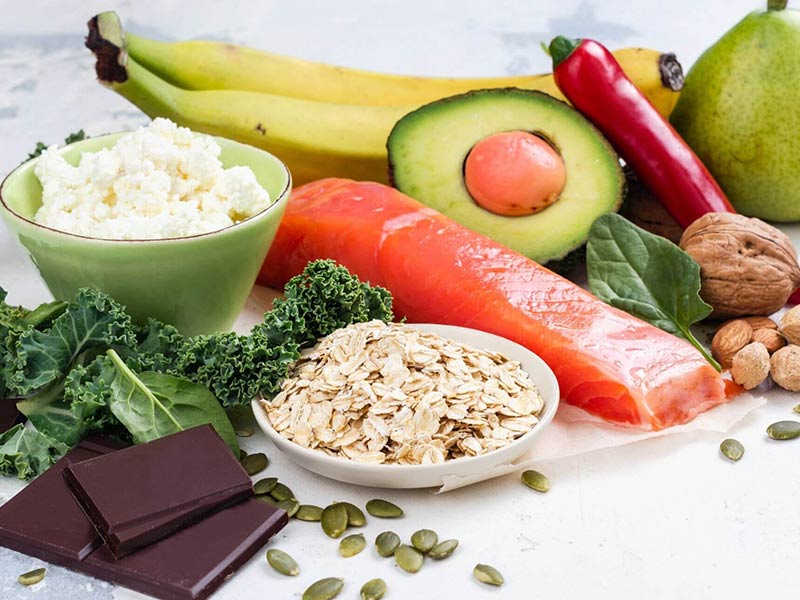 Winter is the time to bring out those fuzzy socks, heavy jackets and pretty sweaters. Where some people might love this weather, it can raise a toll on their health too. Even though winter is a respite from the scorching heat, it brings with it a host of illnesses including cold, flu and sore throat. Adding to the chaos is the omicron variant leading to a rise in COVID cases in India. More than anything, the food you eat helps in keeping various illnesses at bay. There are specific nutrients that have healing properties towards many winter-related health concerns.
Here is a list of 5 such vitamins and food items that one must include in diet to stay healthy in winters, as told by Nutritionist Shikha A Sharma, Celebrity Dietician and Nutritionist, Fat to Slim.
#1. Vitamin C
An essential nutrient that is known for its immunity building properties, vitamin C is a nutrient that helps to prevent conditions like common cold and flu during this season. Adequate levels of vitamin C in the body helps in reducing the risk of chronic diseases, protects memory, lowers the risk of heart diseases, reduces the levels of uric acid in blood and helps to manage high blood pressure.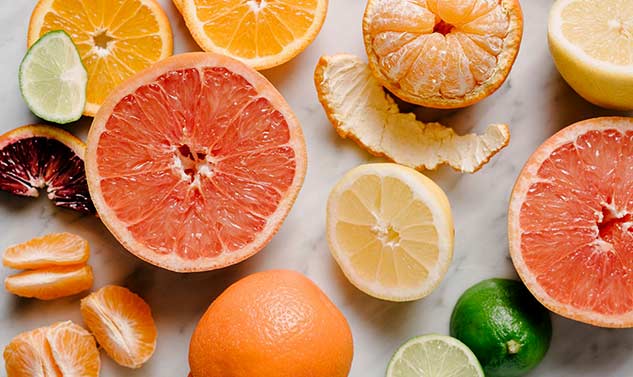 Image Credits- Everyday Health
Also Read: How Much Vitamin C Is Required For The Body? Here Are Some Ways To Consume
The immunity boosting properties of vitamin C play an important role during winters and especially in the covid era. Its adequate consumption helps in protecting the body from viral infections, cold, cough and flu. Nutritionist Shikha A Sharma suggests that to maintain vitamin C levels in the body, one must consume citrus fruits such as oranges, strawberries, lemons and kiwis.
#2. Vitamin E
A vitamin that works as an antioxidant, Vitamin E is a fat soluble vitamin that exists in 8 forms. Maintaining adequate amounts of vitamin E in the body is essential for reducing oxidative stress, managing diabetes, preventing eye related disorders, reduces the risk of cancer and helps in easing the symptoms of osteoporosis. Vitamin E is a key ingredient in various skin care and hair care products due to its nourishing properties.
The importance of this vitamin increases in the winter season due to the dry air. As the air lacks moisture your hair and skin starts to damage. Consumption of vitamin rich food items such as cashews, almonds, cauliflower, sunflower seeds, pumpkin seeds and almonds can help in maintaining the adequate levels of this vitamin and provide nourishment to your body.
#3. Vitamin A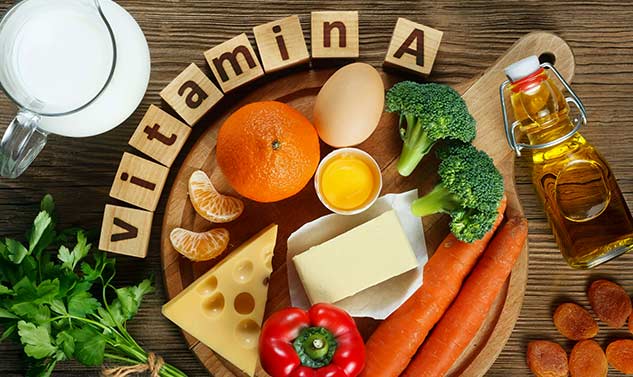 Imside Image- Healthify Me
A natural antioxidant that is very important for the proper functioning of the human body. This nutrient helps in maintaining healthy vision and protects from conditions such as night blindness and vision decline. This vitamin ensures a healthy functioning of the immune system and helps to prevent several types of cancers. This bone healthy vitamin helps to provide strength to your bones and prevent winter related joint pains. Food items such as spinach, carrots, sweet potatoes, pumpkin and flax seeds help in boosting the immunity and in improving reproductive health.
#4. Vitamin D
Adequate levels of sunshine vitamin or vitamin D is something that many people lack during the winter season. This nutrient helps in increasing bone health by improving calcium absorption in the bones and hence helps to prevent bone joint related disorders such as arthritis. An immunity boosting vitamin that helps to prevent fatigue and makes you active, this vitamin is very important for proper functioning of the entire system. Where sunlight is the best and abundant source of this vitamin, there are some food items rich in this nutrient that can help you balance the vitamin D levels in your body due to shorter days and longer nights. Some of the food items rich in vitamins are flax seeds, pumpkin seeds, soy milk, dairy products, mushrooms, dark chocolate, ginger, garlic and egg yolks.
#5. Iron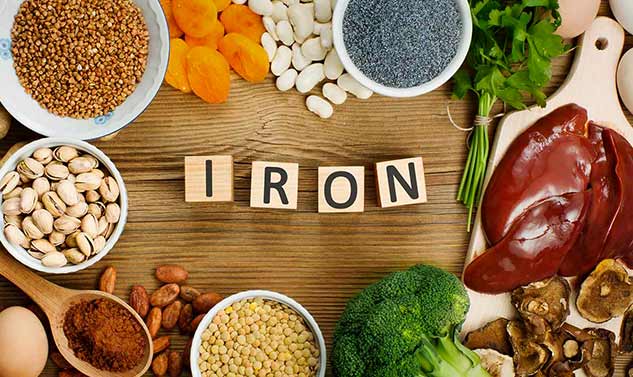 Image Credits- tree of life nutrition
Also Read: Why Women Today Need A Good Iron Supplement?
A mineral that is essential for the overall growth and development of the body, iron ensures the proper functioning of oxygen carrying hemoglobin in the body. It helps in providing energy to the different parts of the body by proper dissemination of oxygen. Adequate levels of iron in the body helps to prevent conditions such as anemia, enhances athletic performance, improves concentration, treats anemia, reduces fatigue and helps to restore sleep. One can add following food items into their regular diet to increase the iron levels in the body- spinach beans, apricot, peas, seafood and meat.
With inputs from Nutritionist Shikha A Sharma, Celebrity Dietician and Nutritionist, Fat to Slim.