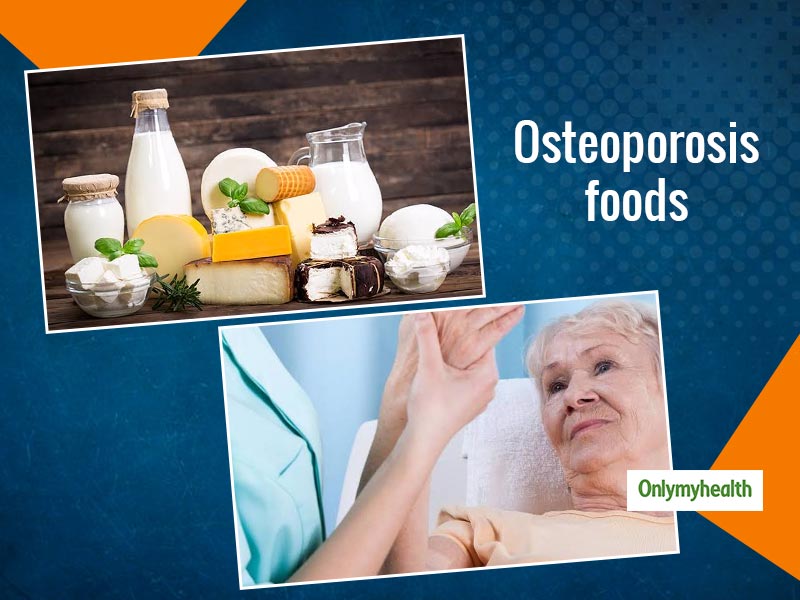 Osteoporosis is a health condition in which your bones become weak and fragile. They become prone to breaking easily. Normally, the body has to keep absorbing and replacing bone tissue. However, in this disorder, new bone creation doesn't take place post old bone removal. It does not only weaken your bones, but also makes them thinner. People who suffer with this condition, find difficulty in doing simple activities like standing, jumping, etc. The risk of getting a fracture or broken bones increases in osteoporosis. The most commonly affected bones are the ribs, hips, and the bones in the wrists and spine. Onlymyhealth talked to Abhilasha V, Clinical Nutritionist at Cloudnine Group of Hospitals, Bengaluru. Therefore, in this article further, you will get to know about the symptoms, causes, what food items to eat and avoid if you're suffering from osteoporosis.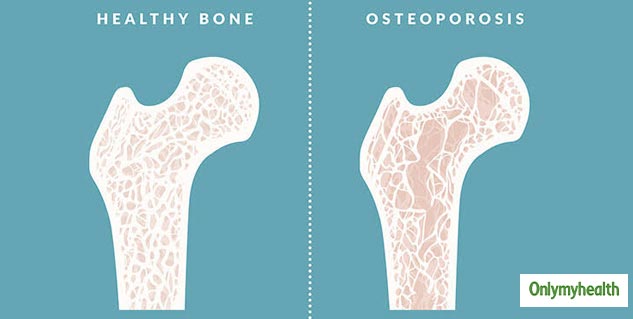 Also Read: How To Manage Joint Pain During Osteoporosis Through Diet, Know From Nutritionist
Symptoms
There are some signs that can indicate if you have Osteoporosis. One of the most common symptoms is pain, which can also be unbearable. The early stages don't have much signs but things get real if someone gets a fracture. Here are some osteoporosis symptoms:
Unexplained joint pain
Pain on touch
Difficulty in exercise
Brittle nails
Weak grip and strength
Osteoporosis causes
According to Nutritionist Abhilasha, "It is surely age related. After a certain age, the bones start the degenerating process. Bones start weakening over a period of time. And, if there is a vitamin D or Calcium deficiency, the process can be accelerated earlier. This is the reason why we also see younger people getting diagnosed with osteoporosis." The causes also include smoking, poor diet and family history.
WATCH: All you need to know about Osteoporosis:
What to eat in osteoporosis?
It is a known fact that in order to strengthen your bones, one has to take foods that are rich in Vitamin D and calcium. These nutrients help in making our bones stronger. You should give yourself more and more sunlight exposure alongwith supplementation tablets on doctor's prescription. There are some foods too that you can eat to save your body from the deficiency. Taking tips from Nutritionist Abhilasha, here are some food items you should eat in osteoporosis:
Dairy products
Seeds
Nuts
Green leafy vegetables
Nut milk (For lactose intolerance)
Mushroom
Fish

What to avoid in Osteoporosis
Caffeine is an ingredient that should be avoided. The time when it should be consumed less is in the growing years. If you minimise your caffeine intake on time, your body won't suffer in later years. But if someone already has osteoporosis, then too much caffeine won't help your bones. Adding coffee in your milk won't be counted as dairy consumption. Other foods are not really much of a harm.
Also Read: Osteoporosis Is Not A Natural Part Of Ageing, Says Dr Vishal Sehgal
Is it necessary to take medications or food items can help with osteoporosis?
Nutritionist Abhilasha V said, "Osteoporosis is a condition where you have to combine diet and medication. Diet alone cannot meet hundred percent of the requirements. So, once you are diagnosed with osteoporosis, diet is important but supplementation has to go side by side." One cannot heal osteoporosis totally, but it is important to take necessary precautions, nutrition and medications.
Read more on Healthy Diet