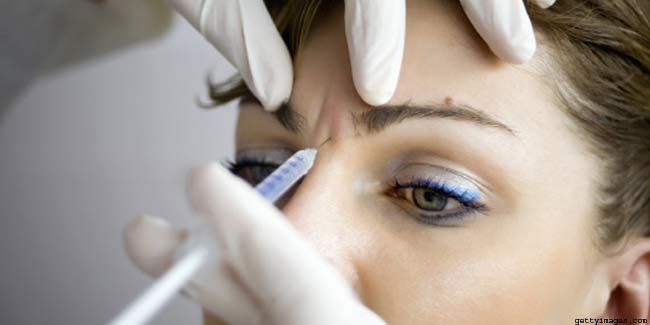 Although, surgical anti-ageing treatments have made their presence felt in a big way, they have their own disadvantages. Dive into the trend of non-surgical treatments and save some skin!
The moment you undergo a surgery, you most probably need to get hospitalised, suffer blood loss, run the risk of suffering repercussions of additional risks and complications and would perhaps require a leave for accommodating the recovery and recuperation. The entire procedure would therefore, require a certain mindset for completion. These could be some of the reasons which are motivating some to opt for non-surgical anti-ageing treatments instead. The growing demand for products which treat the signs of ageing through non-surgical procedures is on the rise and there are hosts of options available in the market. Depending upon your problems, you may select a suitable solution for combating age related problems, particularly related to the skin.

Combating Age with Non-Surgical Treatments
Skin treatments which are not surgical in nature are being increasingly preferred because of their swift process immediate implementation. In this ever busy world, swifter processes are undoubtedly preferred over lengthy time-consuming solutions. Some of the most common treatments for ageing skin, which do not incorporate surgical procedures, are listed below:

• Chemical Peels: These are specially formulated peels with a chemical base and active ingredients. The purpose of the peel is to eliminate the outer layer of the skin, unraveling a fresh, healthy look. This is an effective treatment for dealing with deepened wrinkles, fine lines and uneven skin pigmentation. Chemical peels may also be used to combat acne scars.

• Microdermabrasion: This is a process which scrapes off the outer layer of the skin and helps in erasing acne scars effectively. The purpose is to exfoliate the skin to remove the dead outer layer of the skin and fight pigmentation, stretch marks, wrinkles, scars and fine lines. Microdermabrasion is particularly suited for those who possess a hypersensitive skin, which may react adversely to chemical treatments. This is one of the safest treatment options available which is neither surgical now is it associated with side-effects.

• Botox Injections: Botox injections are actually injections of botulinum toxin which can be directly administered to the fine lines and wrinkles for filling them up visibly. The results are immediately visible in the case of fine lines and may take a few days to be visible for deeper wrinkles. The effect of Botox is said to last up to about 4 months after which the signs of ageing tend to reappear. Botox injections, however, can be administered repetitively without any side-effects. You may continue taking the injections as a part of a regular yearly schedule.
• Fatty Injections: Instead of Botox, you may also opt for injecting either collagen or your own fat into your facial wrinkles for filling them up. This ensures an even and wrinkle-free skin. This could be a safer process when compared with Botox as the substance injected is purely natural.

Whatever type of non-surgical treatment for fighting ageing that you may want to give a try, remember to first discuss your choice with a dermatologist, who after a thorough examination of the skin will be able to tell you the type of treatments that you may undergo and expect no side-effects from.


Read more articles on Anti-ageing.