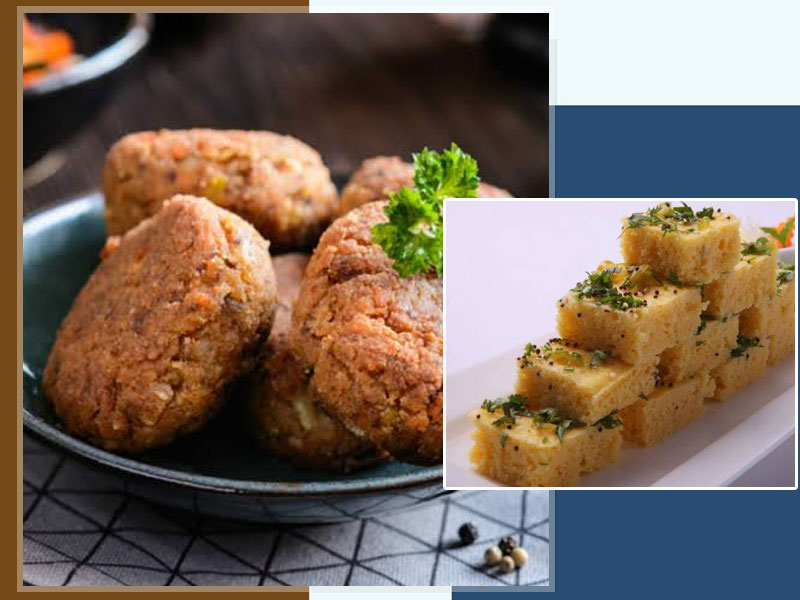 Navratri is a joyous celebration of festivoties for nine days in which Goddess Durga is worshiped and a lot of people do fasts during this period. During Navratris, many people in the Indian subcontinet give up on non-vegetarian foods while some feel the need to restrict onion and garlic from their foods. It is mostly constricted to oily foods but it depends on one's choice to prefer healthy meals as well.
Foods such as Sabudana khichdi, fruit salad, kheer and kuttu ki roti are some of the most famous dishes that are cooked during Navratri days. For Navratri 2022, Onlymyhealth editorial team spoke to Dr. Anjali Phatak, Director Nutripulse and Senior Clinical Nutritionist, Nutripulse, Jaipur, to know about some non oily snacks you can have for navratri fasting.
Non oily snacks for navratri fasting
Mostly, a huge part of all north, west and central India keeps a fast on all nine days of Navratri. While, some people might eat papads while fasting on the first and last day of festive period, others might wish to stick on a healthy diet. Some people eat tikkis and potato chips, while some try to modify their fasting diet with different foods. It is not important to stuck to just fruits and oily foods. Here are some non oily snacks for navratri that you can munch on in 2022:
1. Vrat ke chawal ka dhokla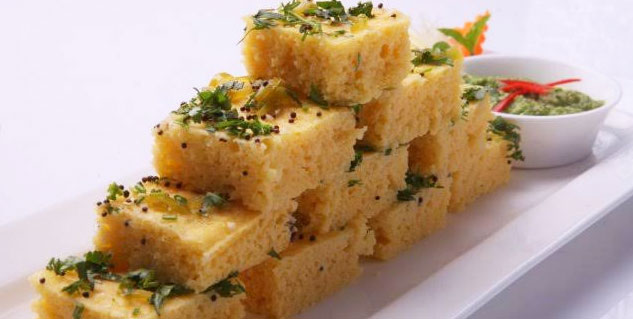 During these navaratri fasts, people try to avoid eating meat, grains, alcohol, onion and garlic. Therefore, it has to include fasting ingredients such as swang and kuttu. Vrat ke chawal ka dhokla is a famous snacking item to have while fasting. You can use swaang ke rice instead of besan as the dominant ingredient.
Also read: Navratri 2021 Special: Eat These 9 Superfoods This Festive Season
2. Mint yogurt dip
Mind yogurt dip is also another good option for navratri fasting. You can eat it with baked potato chips. If not, then kuttu atta cutlet can go well with mint yogurt. A mint yogurt dip includes all the goodness of nutrients and does not have any ingredients that are not allowed while fasting. Even without onion and garlic, mint yogurt dip is a delicious and healthy food for snacking.
3. Kela kebab
Yes, you read that right! You can make kebabs even out of a fruit like banana. It is not a common fasting dish but can be prepared during Navratri days. Spiced banana kebabs can be made at home. Thes kebabs will just melt in your mouth and make you feel even better instead of eating boring foods throughout the day. Added flavour with chillies and coriander can make a good navratri fasting snack.
4. Kuttu atta cutlet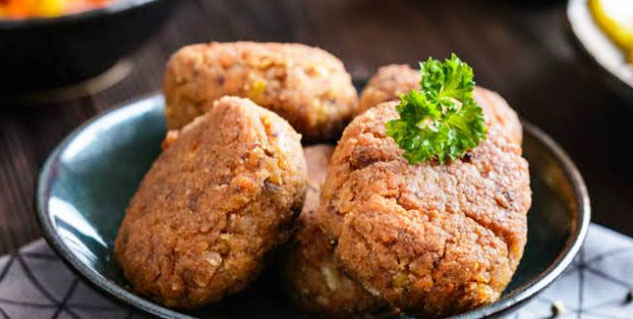 Kuttu or singhada atta can be used to make tasty cutlets. However, rather than frying these pieces, it is better to prepare them in an air fryer or appe/idli maker. Idli or appe maker can help in avoiding the extra oil that mostly absorbs in oily navratri snacks. It is a healthy way of fasting even while having some yummy!
Also read: Navratri 2021: How To Choose The Right Fasting Food, Explains Dietitian Swati Bathwal
5. Singhada atta chila
Singhada atta chila is also another common snack that can be consumed in navratri while fasting. You can use singhada as the dominant ingredient instead of suji or besan. Make sure to add coriander and chillies for added flavour. It is also known as a chestnut pancake.
Navratri is celebrated in a different way in various parts of India. In the North, people keep a fast for 9 days and celebrate ok the auspicious day of fasting at the end. It is not necessary to eat all kinds of unhealthy and oily foods while fasting for navratri. It is your personal choice and you can have snacks that contain less oil. Getting hungry in between meals is common while fasting so don't starve yourself and binge on the above listed non oily navratri vrat snacks!