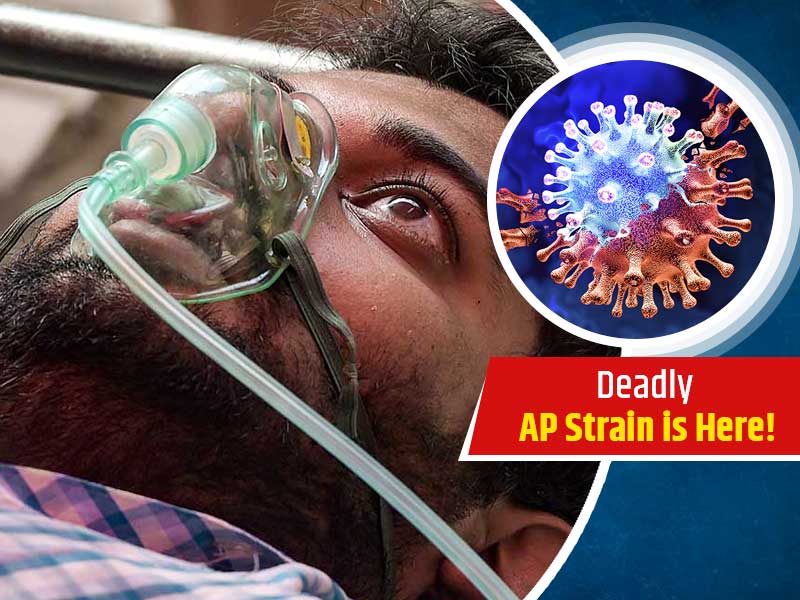 While the country is already dealing with the havoc coronavirus has caused and now, a new strain that is said to be most dangerous is detected. However, this mutation is present in South India since last year but it has suddenly become hyperactive causing severe damage. As per the Centre for Cellular and Molecular Biology, the N440K variant of coronavirus is almost 15 times more virulent than the existing Indian variants- B1.617 and B1.618. This strain is prevalent in Andhra Pradesh and so is being named- AP Strain.
AP Strain or N440K Variant
This strain is prevalent in some parts of Andhra Pradesh ever since the coronavirus outbreak in India happened. But since this didn't reach out to other parts of the country, it didn't come into the limelight. Recently when scientists working on genome sequencing or coronavirus mutation studied the strain found in many covid patients in Andhra state, they found that the incubation period of this variant is shorter and so, this is highly likely to spread faster. This makes this variant 15 times more virulent than other Indian variants.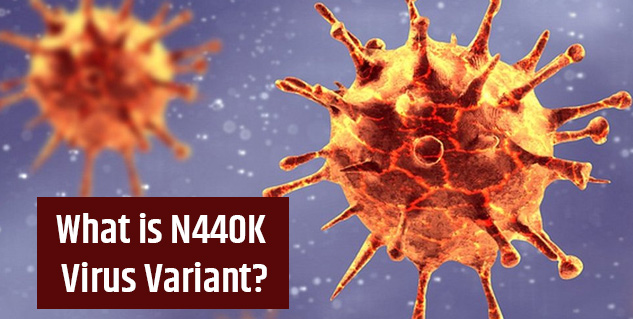 Experts on AP Strain
This variant is not just restricted to Andhra Pradesh but traces have been linked to the national capital as well. The case of reinfection had traces of this variant. As per the experts of CSIR-Institute of Genomics and Integrative Biology, New Delhi, this mutant helps in binding the virus tighter to the person's lungs. Thus, it worsens the infection. Also, the infected person can infect four to five people in a very short period of time.
Also Read: Key Differences Between Double And Triple Mutant Virus
Vinod Scaria, CSIR-Genomics and Integrative Biology scientist has said, "even though these variants may look dangerous, they can gradually be eliminated and converted to another strain. Vinod says that the N440K can die slowly and rapidly convert to two other variants - B.1.1.7 and B.1.617 and is happening in almost all the southern states including Kerala."
On the other hand, District COVID Special Officer and Principal of Andhra Medical College P.V. Sudhakar said, "We have observed that the new variant has a shorter incubation period and the progress of the disease is much rapid. In the earlier cases, a patient affected with the virus would take at least a week to reach the hypoxia or dyspnea stage. But in the present context, patients are reaching the serious condition stage within three or four days. And that is why there is heavy pressure on beds with oxygen or ICU beds."
Also Read: Common And Prominent Symptoms Of Old And New Covid-19 Strain Vs Common Flu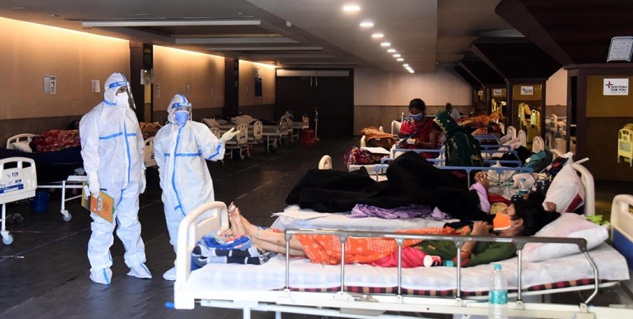 Conclusion
The virus is mutating and the situation is going to get critical in the days to come. Health experts have warned of this beforehand and it is high time that we practice coronavirus appropriate behaviour to put an end to the situation. Only we can save ourselves from this virus attack that is slowly increasing its pace and has clutched the entire nation. Boost your immunity, keep physical distance from everyone including family members, maintain good hygiene, wear masks even indoors if someone at home is coughing or sneezing. This virus doesn't spare anyone and if you wish to live longer and healthier, ensure that you are abiding by all the covid protocols.
Read More in Latest Health News