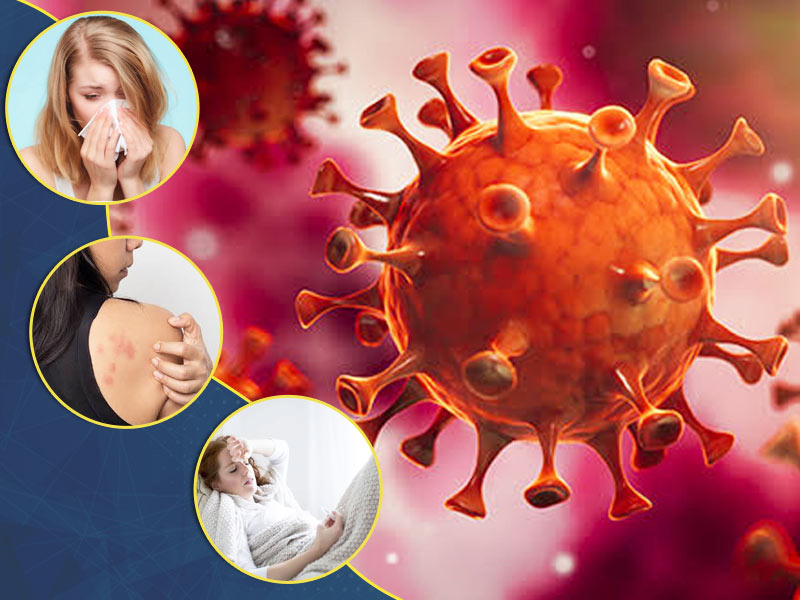 Novel Coronavirus has taken all over the world and is responsible for so many deaths since last year. While the world is already in a tensed stage of destruction due to the increasing number of COVID-19 cases, there is a new COVID strain that took birth in the United Kingdom, which is an addition to the chaos and panic everywhere, including India. In their early researches, scientists and medical experts said that the mutant virus was more dangerous and has a higher chance of spreading faster than the original variant. Moreover, a recent report has listed down some of the most common symptoms of the new COVID strain.
The new strain of Covid-19 is creating a situation of panic in the entire world and it is still spreading rapidly in the United Kingdom (UK). The new variant has usually been found across the southeast of England, specifically in London and Kent. Due to this reason, the government had to push a list of stricter restrictions with an addition of Tier 4 lockdown, which was a sad news for millions of people during the holidays there. Some people are getting confused with the symptoms of common cold Vs Old and new Covid strain. Onlymyhealth editorial team spoke to Dr. Seema Dhir, Senior Consultant, Internal Medicine, Artemis Hospitals about the symptoms of common flu, old COVID-19 strain and the new variant.
New UK COVID variant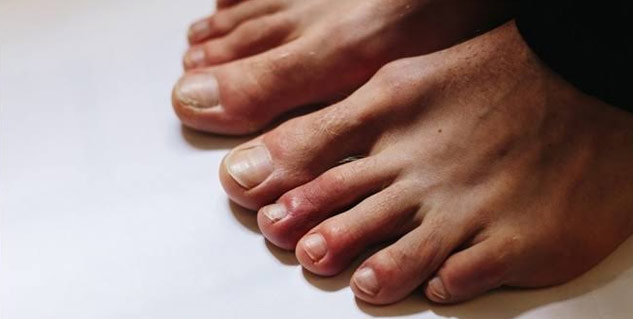 The new coronavirus variant that was first identified in the United Kingdom is most likely to cause one or more changes in the virus's spike protein. As per the UK scientists, this has been interlinked with a major increase in SARS-CoV-2 infections in the United Kingdom. The mutant virus, named "VUI 202012/01" and lineage B.1.1.7, includes a genetic mutation in the spike protein that might be the reason behind fast and easy spread of the virus amongst people.
Old COVID-19 strain
According to experts, COVID-19 is caused by SARS-CoV-2 virus that can activate a respiratory tract infection in the body. The virus triggers an infection in your nose or upper throat. The infection due to Covid-19 can range from being mild to fatal. The first strain of OVID-19 also spreads through human contact and that too very quickly. When the coughing droplets become airborne, there is no stoppage on its escalation. According to Dr. Seema, "The symptoms are mostly common in both Covid strains and common cold and flu. However, there are some signs that are seen more prominently in COVID-19 patients."
Also read: COVID-19 Symptoms: How Is Loss Of Smell And Taste Different From Common Cold?
Common cold and flu
A virus enters in the cells of a living body and then it transports the cold resides in the nose, throat and trachea (upper respiratory tract). More than 200 viruses have already been discovered that can cause cold. There are variations in the intensity of cold as sometimes it is severe but sometimes you might just experience mild symptoms. And, in order to treat common cold, one can get prescribed medication, whereas rest and inactivity will also be considered as one of the best treatments. Catching a common cold or flu is taken lightly as it will complete its course and then get better.
Common symptoms of common flu Vs Old and new Covid strain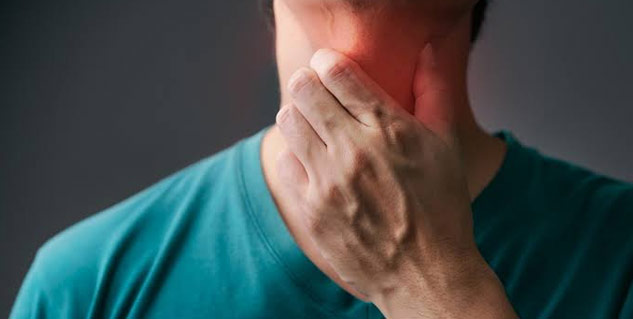 The common symptoms of old and new COVID-19 Vs common cold and flu are:
Weakness
Fever above 100 F
Dry cough
Runny nose
Watery eyes
Fever
Coughing
Fatigue
Chills, sometimes with shaking
Body aches
Headache
Sore throat
Nausea
Loss of smell and taste
Continuous cough
Conjunctivitis
Sore throat
Prominent symptoms of old and new Covid-19 strain
The prominent symptoms of old and new Covid strain are:
Rashes on the skin
Discoloration of fingers and toes
Diarrhea
Breathlessness
Is the new Covid strain more dangerous?
As per many researchers, it is believed that the new variant can attack your immune system quicker and more severely than the previous strains of Covid-19. According to the observations till now, it is also being said thay the new Covid strain is a lot more infectious as compared to the previous strains, which makes it more dangerous. Dr. Seema said, "The new strain is being considered more dangerous because it is more communicable and spreads very easily." An individual is at a higher risk of catching the new virus than with the older Covid strains. There is not enough evidence to say that the new strain would be more difficult to diagnose. The treatment also remains similar to that in case of older strain and medical experts continue to rely on symptomatic treatment.
Read more articles on Other diseases