Agony and panic increases as covid strain in India touches over 2 lakh mark in the country. Last year the corona virus trembled the medical system but this year it has failed it. Over 3 lakh cases are emerging daily and no one has a reply to it. Even vaccination and lockdown are unable to put the crisis under control and in-spite of tremendous efforts by doctors and front line workers, India is registering over 2000 deaths daily. The cause of widespread corona virus in the country is said to be the triple mutation of Covid-19.
What Is Triple Mutant Corona Virus?
In simple word triple mutant means that now there are three different covid strains combining together to form a new variant of virus. It is more transmissible variant which is considered stronger than the earlier constraint. The double mutant corona virus was discovered last year in India and now due to the characteristic of copying, it has become triple mutant corona virus.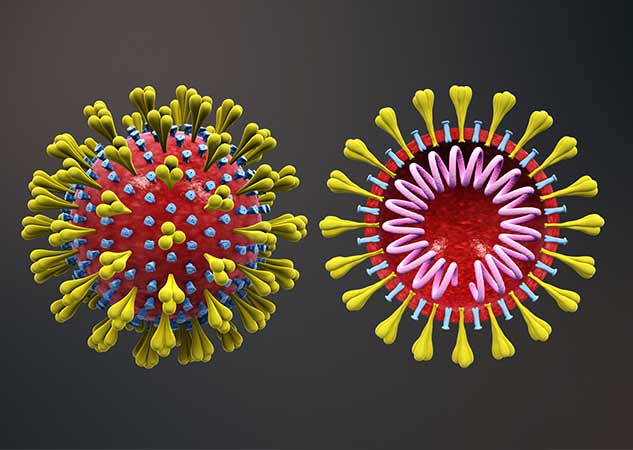 According to WHO, it is the new local variant of corona virus B.1.617 which is being called triple mutant covid-19. This virus may cause sudden rise in severity of infections and covid cases in India. Experts say that this may even result in more mortality rate than what it was before. Currently Maharashtra, Delhi and West Bengal are believed to have this new strain of corona virus. Rest of the states are considerably lower rate and are still under second mutation.
What Do Expert Say About Triple Mutation?
Dr. Rajesh Tripathi, (M.D. Medicines) at Suguna Hospital, Bengaluru shared his opinion with us regarding the new emerging covid strain. He said that it is not yet evident that the 'triple mutant' corona virus is more deadly or not than earlier virus. But if this new form of virus is in triple mutation then it can definitely affect a lot more people than what it is affecting right now. Currently double mutant COVID is causing severe illness and deaths; if the new strain has similar spike in the lineage then it may be even more dangerous and difficult to control. For now people should not panic about the triple strain of virus and just try to avoid any contact. The best way to avoid this strain of virus is to stay home, keep everything sanitized and get vaccinated as soon as possible.
Also Read- Naturally Improve The Oxygen Levels In Your Body With These Simple Hacks
Difference Between Double and Triple Mutant Corona Virus
For now the new constraint has been divided into three sub categories that are B.1.617.1, B.1.617.2 and B.1.617.3. These three sub categories basically stand for the different strains present in the triple mutant corona virus. However there has not yet been any lineage established which shows significance for triple mutation.
Double mutation corona virus which was spreading the country before the second wave kicked in was double coping. It had two strains combining to make the virus. The major difference between the two is the rate of multiplying of this virus. The more coping the virus does, the strong it gets which increases its rate of spread through the channels.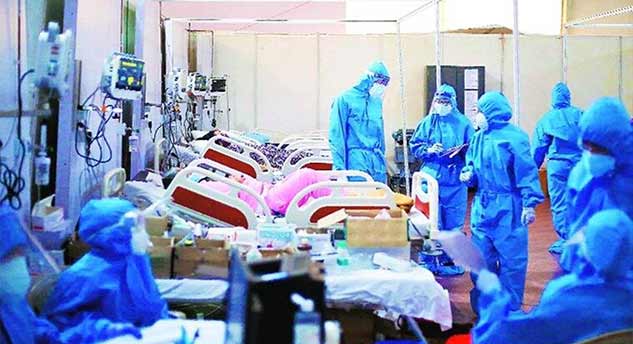 If we talk of the difference in scientific terms as explained by experts of World Health Organisation, the difference between the earlier strain and new strain is of the sub lineage. B.1.617.1 is the largest lineage and has both original mutations which constitute of L452R and E484Q. The subset of third mutation which is a matter of concern V382L also falls under B.1.617.1 lineage.
Coming to second lineage B.1617.2 of covid-19, one of the mutations of this E484Q mutated back to original first lineage which is present in large amount in the environment now. The third lineage B.1.617.3 was initially taken under B.1.596 mutation because of mutation of N:P67S.
Why Is Triple Mutation More Deadly Than Double Mutation?
B.1.617 which has got more than 15 mutations combining together actually doubled which caused "double mutant corona virus". This was due to rise in L452R and E484Q mutants who were considered dangerous because it escapes the immune system and the properties which maintain your immunity. Therefore the effect of second mutation was comparatively larger.
But now the latest samples show that there is not even E484Q mutation present in the B.1.617 anymore which means that it is not double mutant now. What is now being called triple mutant corona virus has actually more than double or triple mutations and has severe multiplying rate which can be deadly. Not much has come forward but V382L has shown a large spike in sub lineage of B.1.617. This is the virus which is currently present in Maharashtra, Delhi and few other states, which is considerably more destructive in nature but not much can be confirmed yet. Also there is no such evidence present of it.
Also Read- Expert Gives Management Tips For Asymptomatic Covid Positive Patients
Is Vaccine Resistant to Triple Mutant Corona Virus?
Well, the good news is that vaccines will still be able to prevent Covid-19 even if it is of triple mutation. Vaccines cannot be said to be a total cure of corona but can positively secure you from severity and death. The vaccines are made in such a way that it not just induces anti-bodies in us but also T cell immunity. This T cell immunity is responsible to protect us against the several variants of COVID-19 even after some mild infections. So basically yes, vaccination can protect you from deadly corona virus.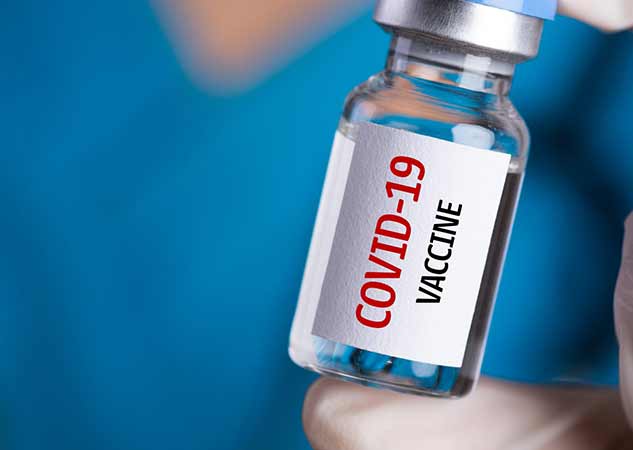 Conclusion
There has been a new wave of corona virus which has shook the country and has resulted in more than 2 lakh deaths. The new strain of corona virus has emerged as the triple mutant Covid-19 virus which is still under study. The new strain is showing the signs that it may be able to escape the natural immunity shield in the body and thus cause greater harm. There are several mutations present in this new strain which has emerged largely in Maharashtra, Delhi and Parts of West Bengal. The only remedy for this is vaccination which can prevent it from spreading further and causing severity.
Read More Articles on Miscellaneous