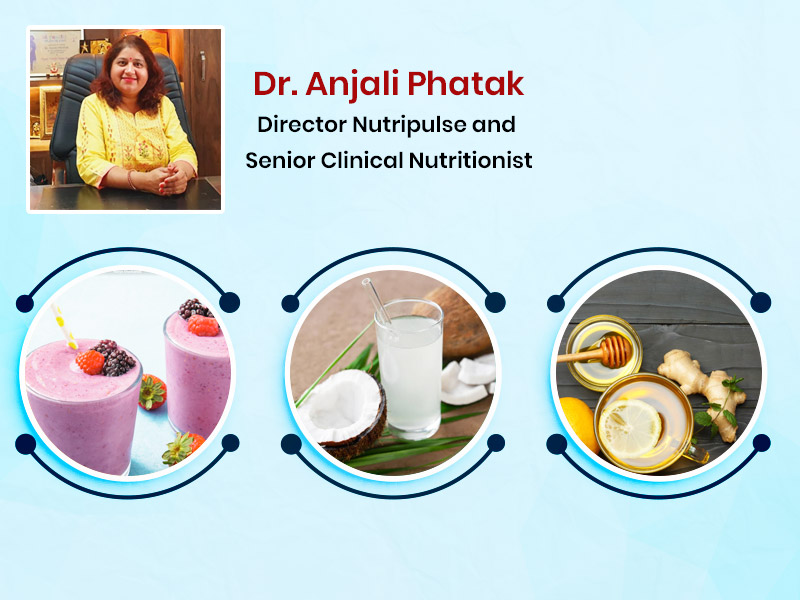 Navratri is as one of the most auspicious and important festivals celebrated with a lot of enthusiasm in India. People rejoice in different ways in distinct states and the most important part of this festive season is following all the rituals including fasting. There are certain foods and drinks that are allowed, while others should be strictly avoided. It is a great time to include healthy and detoxifying items in your diet. If you are keeping the fast on all the 9 days of Navratri, then it is good if you make healthy food choices. You can even cleanse your body by having various healthy liquids at home. Onlymyhealth editorial team talked to Dr. Anjali Phatak, Director Nutripulse and Senior Clinical Nutritionist, Nutripulse, Jaipur, about the healthy drinks to detoxify your body during navratri.
Healthy drinks for navratri
You can prepare various delicacies at home using the ingredients that are allowed while fasting in navratri. From juices, smoothies to detox water, there are many beverages that one can have during the 9 day festival. According to Dr. Anjali, here are 6 healthy drinks that you can have during navratri even while fasting, to detoxify your body:
1. Coconut water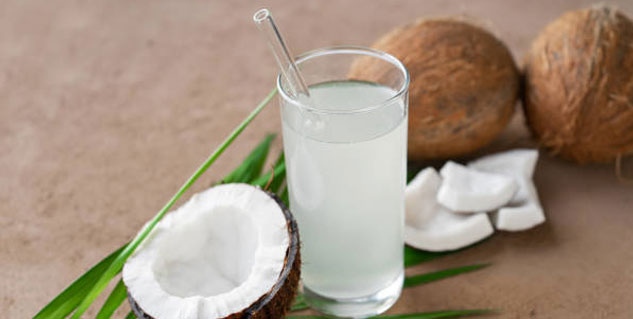 Stay well hydrated by having a glass coconut water daily during navratri. Drinking fresh coconut water can help in keeping your body hydrated. It contains a good amount of electrolytes and can keep up your energy levels throughout the day. Moreover, coconut water is a healthy liquid that can aid weight loss and make you feel refreshing.
2. Pomegranate juice
A glass of pomegranate juice while navratri fasting will prevent dehydration and is a great way to fulfill the water requirements of your body. It has many vital nutrients and is a refreshing drink. Pomegranate is full of antioxidants and is a rich source of Vitamin A, C and E. It is better to consume fresh homemade pomegranate juice instead of buying it from the market.
Also read: Navratri 2021 Special: Eat These 9 Superfoods This Festive Season
3. Lemonade
Lemonade can be your go to healthy drink any time of the day. You can make a fresh glass of lemonade at home with breakfast or while having evening snacks. It is not restricted during navratri fasting and can keep you hydrated properly. However, people suffering from diabetes should take care about the quantity of sugar in this beverage. It is an amazing detox for your fasting days.
4. Fruit smoothies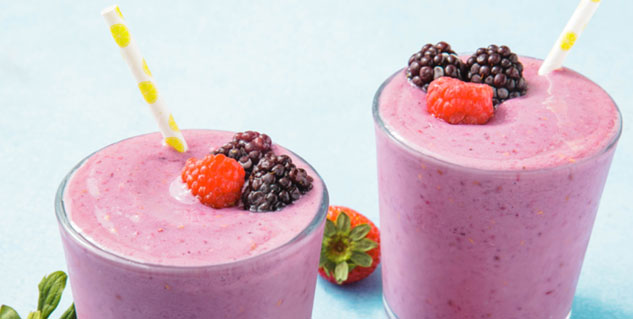 Another healthy navratri drink is fruit smoothie. You can try a number of fruits to make scrumptious smoothies such as blueberry, strawberry, banana, etc. Fruit smoothies are leader with antioxidants and can help in keeping your stomach full for longer hours while fasting. It will be even more healthier if you add crushed nuts and seeds as tasty toppings.
5. Lemon ginger detox water
Lemon and ginger detox liquid is a nutritious and cleansing part of a navratri diet. You can drink lemon water throughout the day but too much ginger is not good for the body, thus consume in moderation. It helps in losing weight, improves digestion and keeps your hydrated. Lemon and ginger detox drink can even improve your immunity, hence preventing and fighting health problems easily.
Also read: Navratri Diet: Eat These Foods To Boost Immunity And Keep Safe From Coronavirus
6. Buttermilk
Along with coconut water, buttermilk can also help in maintaining energy levels in the body. Buttermilk is an immunity booster and can be consumed in a navratri fast. This liquid can be a great detox for your body. The energy and water consumption levels increase through this way. Do not indulge into overeating and keep a balanced diet with healthy foods and drinks.
Therefore, these were some healthy drinks that you can take even while fasting during navratri. Navratri 2021 will start from October 7 and end of October 15. You can make several delicious, healthy and easy to prepare foods and beverages at home in navratri, whilst taking care about the ingredients that are allowed in fasting!
Image credits: