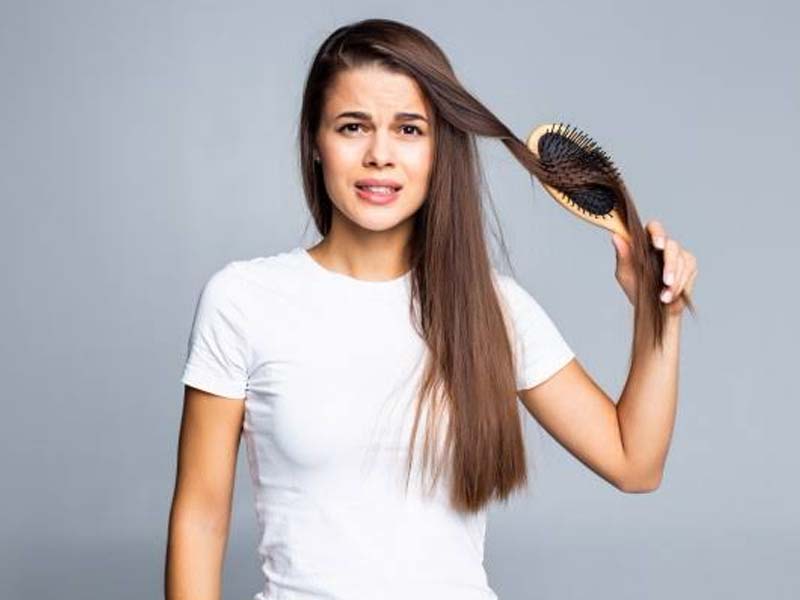 There are many things that can contribute to damaged hair. Chemical treatments such as coloring or straightening, chlorinated water, heat styling tools, and rough handling of hair through washing and combing can all lead to damage. Although there are tons of products you can buy off store shelves that can help restore damaged hair, you could instead keep things simple, natural, and wallet-friendly—with ingredients you can find in your fridge. There are certain home remedies to help in boosting your hair quality. Keep reading to know about some simple natural ways to fix weak hair.
Home remedies to fix weak hair
Weak and thinning hair can be caused by what you do to your hair, but it can also be brought on by what you do to your body. An unhealthy diet, or too-low of a caloric intake (crash diet), can lead to hair falling out, as can endocrine disorders. What you eat has an effect on the health of your hair and scalp. Here are 7 home remedies to fix weak hair:
1. Apple cider vinegar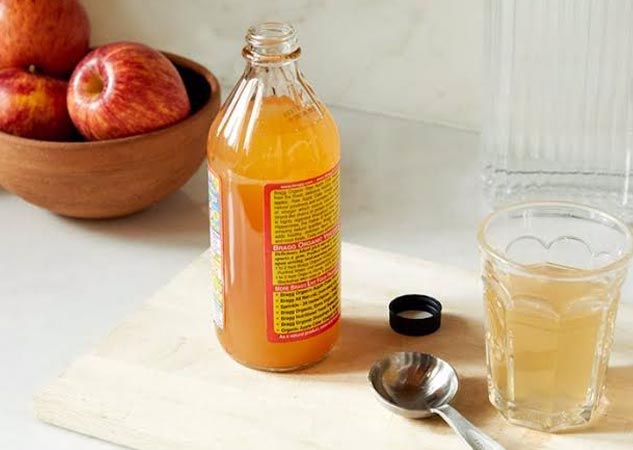 Combine 1 teaspoon apple cider vinegar with 2 tablespoons olive oil and 3 egg whites, then rub the mix into your hair. Keep your hair covered for about a half hour using plastic wrap or a shower cap, then shampoo and rinse. Apple cider vinegar contains certain beneficial agents that help in enriching your hair and scalp. It is one of the best home remedies to treat weak hair.
2. Eggs
Since eggs are a source of protein, they can help strengthen hair. Combibe one egg with two tablespoons of olive oil and applying the mixture to damp hair. Leave it on for 20 minutes, then cleanse and condition as usual. Be mindful that too much protein can make your hair feel hard. Only use once a month to prevent this.
Also read: DIY Hair Detox Treatment: Get Rid Of Rough, Damaged And Weak Hair With Detoxification
3. Avocado
Mash a ripe avocado (pit removed) with one egg, then apply this highly effective home remedy to wet hair. Avocados are rich in vitamins, essential fatty acids, and minerals that will help restore lustre to your hair. Leave on for at least 20 minutes, then rinse several times. Repeat once a week for damaged hair and once a month for healthy hair.
4. Olive oil
Olive oil can help restore moisture and elasticity to dry, damaged hair. Put the moisture back into dry hair by warming up 1/2 cup olive oil (do not boil it), and then rubbing it into your hair. Cover tresses with a plastic bag, then wrap everything in a towel. Let this home remedy for dry hair do its thing for 45 minutes, then shampoo and completely rinse.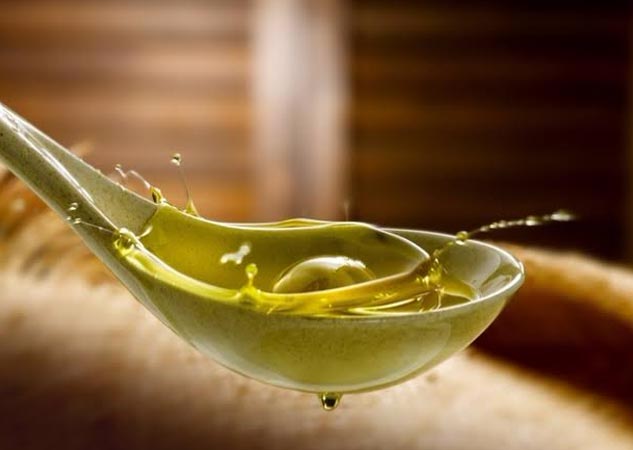 5. Aloe vera juice
Aloe vera doesn't just soothe sunburns but is also an incredible conditioning agent that consists of 75 nutrients, 20 minerals, 12 vitamins, and 18 amino acids—also known as things that promote healthy hair growth and restore luster and shine. Take gel from one aloe leaf and blend with honey and olive oil. Apply to dry hair before shampooing and leave in for 30 minutes.
Also read: Damaged Hair Home Remedies: 5 Home Remedies to Get Rid of Dry, Damaged And Brittle Hair
6. Sandalwood oil
Mix a few drops of sandalwood oil with a few drops of olive or jojoba oil, rub the mixture between your palms, then smooth it through the ends of your hair for instant sleekness and a way to curb and condition brittle, flyaway hair. Alternately, squirt a few drops of hand lotion in your palm and smooth it through damaged hair.
7. Bananas
To thicken up your strands and strengthen them in the process, you can turn to bananas, which have silica, a mineral that bulks up hair. Blend two bananas, two tablespoons of honey, and four tablespoons of olive oil and ensure it's a smooth consistency. Apply to hair after cleansing and leave on for 25 minutes. Rinse and continue with your conditioner and styling products.