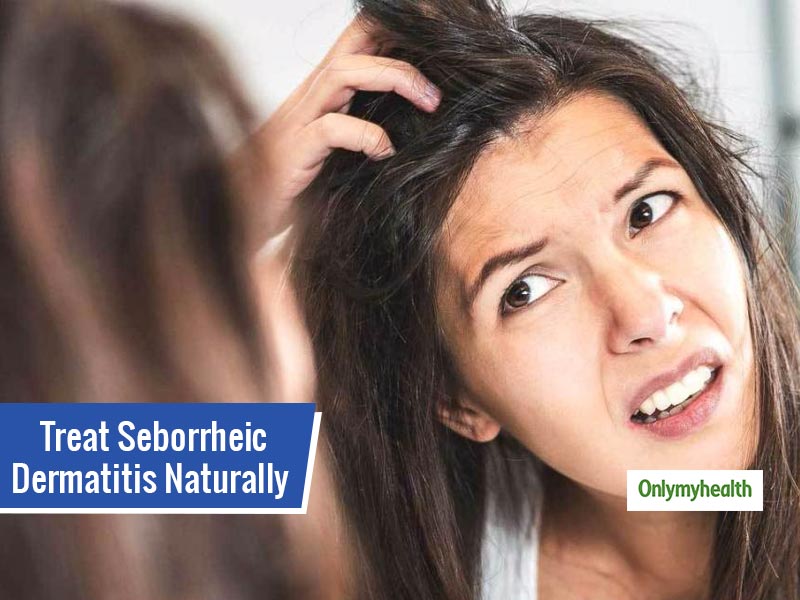 Seborrheic Dermatitis is a skin condition that is one of the major reasons behind hair loss. It forms flakes on the scalp which people often confuse with dandruff and therefore, neglect the condition. Unattended seborrheic dermatitis can trigger various hair issues and may even make the person go bald. Seborrheic Dermatitis doesn't occur only on head but in this article, we will specifically talk about how to treat seborrheic dermatitis on the head. We have compiled some natural remedies for seborrheic dermatitis that can bring relief easily and effectively.
Natural Remedies For Seborrheic Dermatitis
Here are some safe and natural seborrheic dermatitis treatment.
Tea Tree Oil And Aloe Vera Gel
Tea tree oil is best for skin infections and eliminating dandruff owing to its antifungal properties and aloe vera has skin-soothing properties.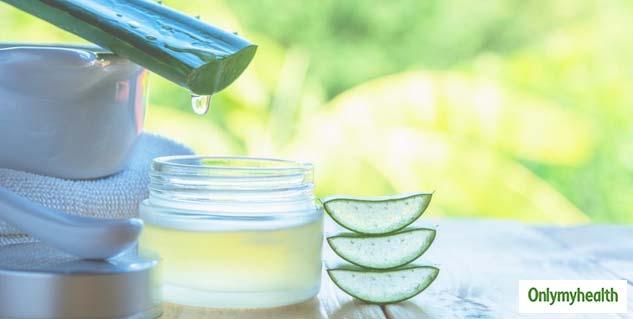 In a bowl, add 2 tablespoons of aloe vera gel and about 20 drops of tea tree essential oil.
Mix well to form a thick paste.
Apply this on your scalp but do not massage.
Wash your head after 15 minutes with a herbal cleanser.
Garlic
Garlic has a pungent smell that gets tough to bear. But it has got great anti-inflammatory and antifungal properties that can help you to get rid of seborrheic dermatitis after some uses.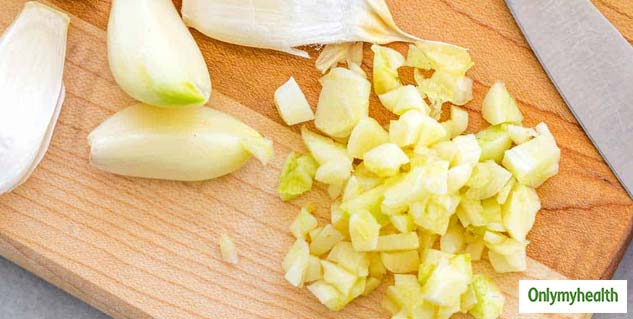 Just crush some garlic cloves to form a pulp.
Add some water to it and mix well.
Now, sieve the mixture to squeeze out all the liquid.
Slightly heat this garlic water.
Use a cotton pad to apply this liquid to the affected area.
Do this at night before bed to leave it overnight.
Wash your head with herbal cleanser. You can also use homemade garlic shampoo for better results.
Apple Cider Vinegar
Apple cider vinegar is a versatile kitchen ingredient that not only aids weight loss but also seborrheic dermatitis. It regulates the pH level of the scalp to control dandruff and keep the scalp clean.
Mix 4 tablespoons of apple cider vinegar in about 2 cups of water.
Shampoo your hair like you normally do but with a herbal shampoo.
Then, condition them.
After rinsing your hair, pour the ACV and water mixture over your head and then towel dry your hair.
Natural or Essential Oil
Oiling is very important for your hair to keep the scalp moist and prevent dry, flaky skin. You can massage olive oil, coconut oil or almond oil to your scalp. You can also use essential oils for better results.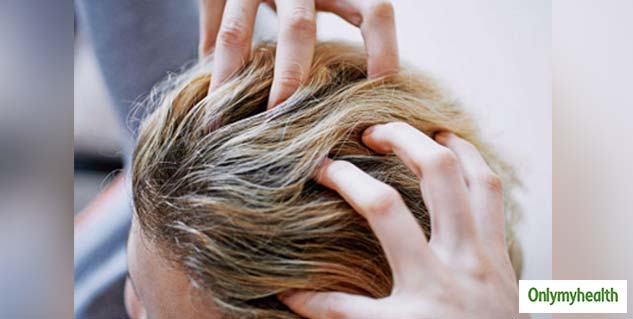 All you need to do is warm the oil a bit and massage it into your scalp.
Do this at night and leave it overnight.
Wash your hair with a mild shampoo in the morning.
Oat Straw
Oat straw is an unconventional but excellent natural remedy for seborrheic dermatitis. Not only it relieves itching but it also controls the skin inflammation.
To 2 cups of water, add 2 tablespoons of oat straw and boil this water.
Let it cool.
Use this liquid to rinse your hair after shampoo.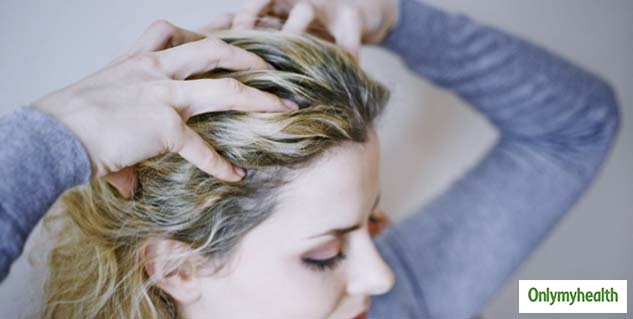 Chickpea Flour and curd
This is a known dandruff remedy as it is anti-inflammatory.
Take two tablespoons of chickpea flour or besan and add 2 tablespoons of curd.
Mix them together for a thick, smooth mixture.
Apply this on your scalp and keep it for 30 minutes.
Wash your hair with a herbal cleanser.
Read More in Home Remedies