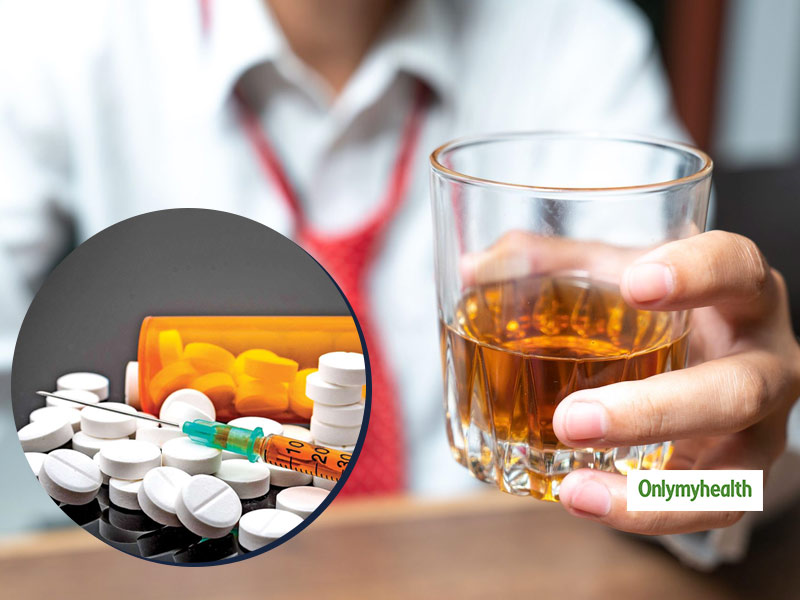 UNODC, i.e. United Nations Office on Drugs and Crime has been actively participating over the years to create awareness about drug abuse, harmful effects and how to deal with it. In December 1987, the United Nations General Assembly dedicated June 26 as International Day against Drug Abuse and Illicit Trafficking to create awareness about the same. The theme for 2020 (year) is "Better Knowledge for Better Care". The aim is to emphasize the need to develop a better understanding of the world drug the problem, and how better knowledge will allow greater international cooperation, which in turn will help to combat the world drug problem.
What is Drug Abuse?
Drug abuse or drug addiction is a chronic disease involving excessive usage of drugs which is difficult to control or compulsive, despite harmful consequences. The initial dosage of the medicines is generally voluntary for most of the users, but multiple dosages can lead to changes in the brain. These changes result in an urge to consume drugs and interfere with the affected person's ability to overcome such urges. As these urges can be persistent, drug addiction is a relapsing disease. This is why; addicted people are at a high risk of returning to drug use, even after not taking the drugs for years. What is Illicit Drug Trafficking? Drug trafficking is an illegal global trade of drugs which are subject to drug prohibition laws. It involves cultivation, manufacturing, distribution, and sale of such substances.
Drug Abuse: Situation in India
In 2018, the Ministry of Social Justice and Empowerment conducted a National Survey on 'Extent and The pattern of Substance Use in India'. The survey was conducted through AIIMS, New Delhi. Following are the key finding of the study, based on various substances.
Also read: Drug abuse in Adolescence
Alcohol: In 2018, about 16 crore Indian between the age of 10 to 70 years, consumed alcohol. Consumption in men was 17 times higher than women. Among these people, about 5.7 crore people were affected by alcohol-related problems. In other words, every third alcohol consumer in India is affected by dependent alcohol use. In the long run, alcohol consumption may lead to many liver diseases, which may cause death.
Cannabis: According to the report, in the year 2018, about 3.1 crore Indians had consumed weed and 72 lakh Indians needed help for cannabis-related problems. The use of cannabis, in the long run, may cause lung, throat, mouth and tongue cancer; asthma; increased testosterone level and decreased sexual pleasure.
Opioids: In 2018, the most commonly used opioid was Heroin (1.14 per cent), followed by Pharmaceuticals (0.96 per cent). Opioids may cause drowsiness, nausea, mental fog, and constipation. IT also causes slow breathing which leads to death in case of overdose.
Sedatives: About 1.08 per cent Indians (between the age group of 10 to 75 years) were non-prescribed sedative users in 2018. Sedatives may cause dizziness, drowsiness, memory loss, slowed heart rate and breathing, and worsening of depression and anxiety.
How to prevent drug abuse?
Drug abuse has a pervasive impact on an entire community. Spreading the word through prevention programs and understanding drug use risk factors is the best defence against drug abuse.
Parental monitoring has been the most efficient way to slow the extension of drugs. In first time users (aged 12-17) school drug prevention programs serve a valuable purpose. Schools with counselling support and strict compliance rules have been successful at reducing usage.
Plans should make sure to address all phases of drug abuse. This also includes underage use of legal drugs such as tobacco and alcohol, inhalants, illicit street drugs and the improper use of legal drugs such as over the counter drugs and prescription.
These programs must be tailored to the specific needs of the audience. Having specialized programs for different ages, genders ethnicities and cultures only make the programs more effective.
(The above article has been medically reviewed by Dr Udgeath Dhir, Director and Head, CTVS, Fortis Memorial Research Institute, Gurugram)
Read more articles on Miscellaneous