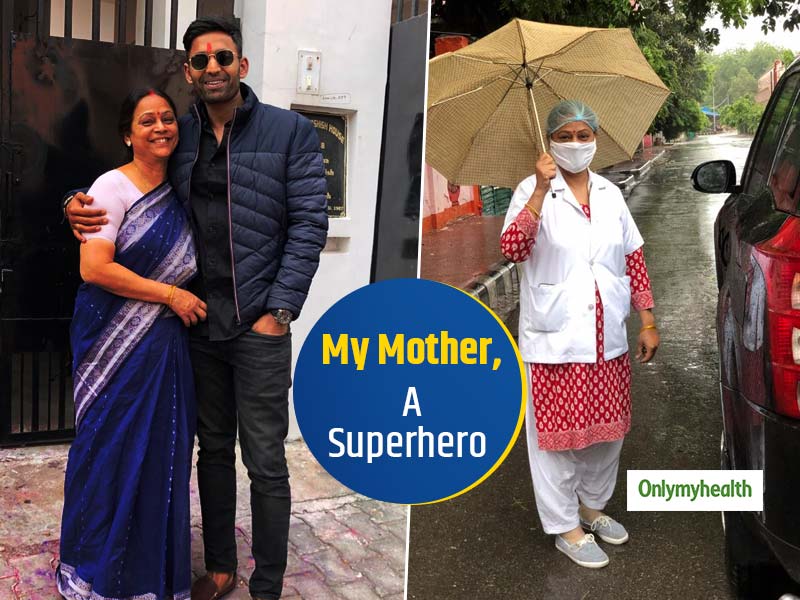 Here's what this proud son has to say about his mother on the special occasion of Mother's Day (As told to Vani Malik)
When we all are sitting at home and thinking that we are safe, we have people in our families who are risking our lives to keep us safe. Times when we want that our families should stay together during such harrowing times, it is my mother who wears her magic veil, something that superman has, and steps out of the house, battling the scare of coronavirus. My mother, Mrs Manjula Singh, works as a Chief Pharmacist in Balrampur Hospital in Lucknow. I am Ashish Kumar Singh, an Ex-Naval Officer and now working in Delhi, away from my mother, my heart.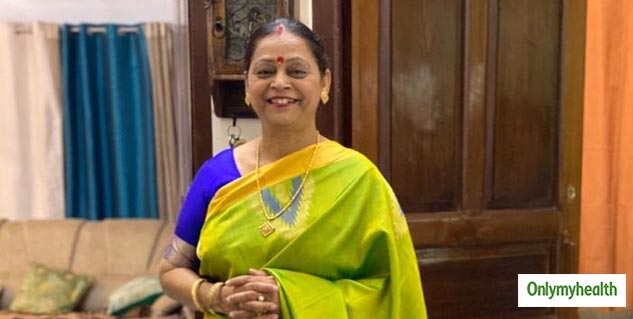 Lockdown In Respective Houses
This all started when our Prime Minister announced the first lockdown as a one-day trial phase for everyone to stay indoors. I was in Delhi, along with my father who came to visit me as he is now retired and takes out time to spend with his grandson. My mother was living her routine life, going to the hospital every day as she is a chief pharmacist. As luck would have it, suddenly the whole country was under lockdown. The borders were about to be sealed; the tensed situation in Lucknow started to become worse when the singer Kanika Kapoor's COVID-19 was tested to be positive in Lucknow. What we came to know was that the hospital where my mother worked would have patients coming for COVID-19 testing soon as the cases were increasing like anything. That was the time when I would get jitters thinking that my mother would be out there, surrounded with coronavirus scare, all alone as my father could not get on a flight that he had booked for his return owing to the sudden widespread of COVID-19.
Also Read: Positive India: True Story of a Corona Warrior Medical Professional
My Mother, My Superhero
I remember my mother's voice so calm and normal on the phone where she kept saying that she is fine, and everyone should stay safe, away from any chance of virus transmission. She was sure that she would handle all this alone and suggested that it is for everyone's safety that there are fewer people in the house that she comes back to every day.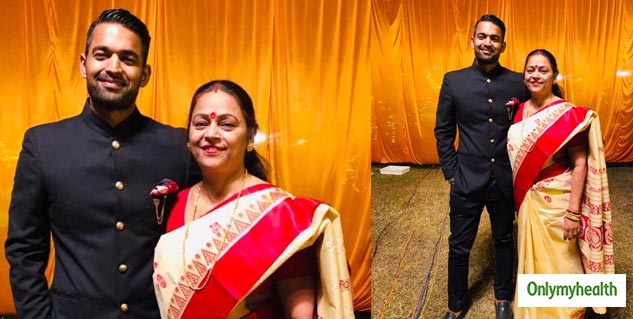 That is when I realised that just like how my mother manages the whole house without any doubts, she is also living her duty of taking care of the hospital administration as per her capabilities. All thanks to technology, we could see how she would take off her shoes, take a bath first and then touch anything in the house after coming back from the hospital. Not just this, my hero also ensured that we took all precautions, including spray of the sodium hypochlorite solution prepared with water on shoe soles. She made sure to ask whether we washed our clothes with warm water and changed into fresh clothes and also kept the shoes under the sun. She made me sanitise my car keys, car steering and all door handles to make sure that she could protect us even when miles away. (Car [precautions because I was also in 'Essential Services' Category)
Also Read: Holistic Guru Mickey Mehta Says Not To Spread Fear But Positivity To Stay Safe From COVID-19
At first, I was worried, but after a while I realised how mother's are superheroes, mastering the trade at home and as well as at work. It is not just mother's day, but each day when I see my mother living her duties, I realise how wonderful I should feel to have a mother like her.
(As Told To Vani Malik)
Read more articles on Miscellaneous