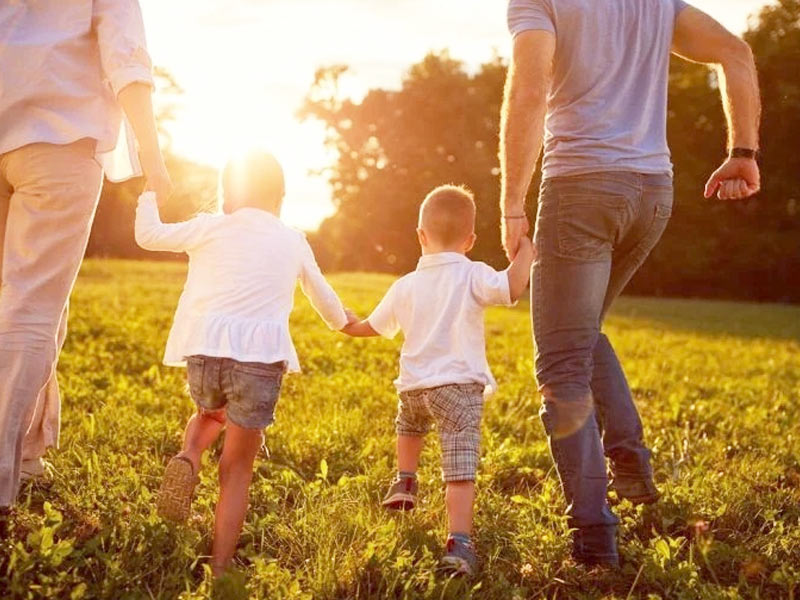 There has been talk about the dwindling mental health of children during pandemic and how working parents are at their wits' end to spend quality time with them with mounting work pressure and lines blurring between home and workspace. Children are feeling the brunt of this 'new normal' with many of them being diagnosed with anxiety and other mental health issues. Experts advise that carefully planning the day with children in the scheme of things could help resolve this problem to a great extent.
Also Read: 5 Morning Rituals For A Productive Day
Mornings are said to be the most productive time of the day and many highly successful people use it to their advantage to succeed at workplace. While many people utilize their mornings judiciously for striking off the most important things in their 'To Do' list, the first few hours after waking up can be dedicated to children for conditioning them for a better life and mindset, says Dr. Saurabh Kumar, Assistant Professor, Psychiatry, Patna Medical College & Hospital (PMCH), Patna.
1) Plan Your Child's Favourite Activity In The Morning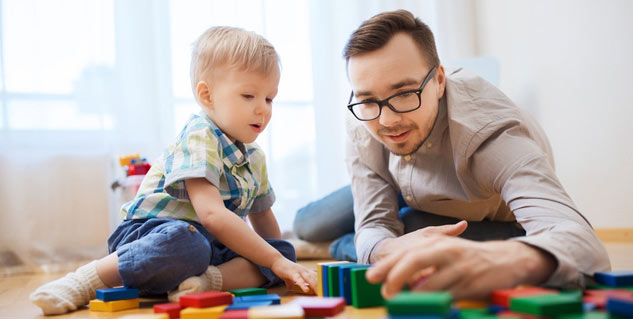 Reyansh and his parents can be seen playing football at 6 in the morning almost every day without a fail. Reyansh used to go to a football academy before the second wave-induced lockdown and was missing the sport too much when daddy dearest came up with this brilliant idea. It not only helps the family spend some 'we time' but also keeps Reyansh's passion for football alive.
Dr. Kumar says the idea of planning the child's favourite activity at the starting of the day is a brilliant one as it forms a positive association with mornings in child's mind.
"Many people are not excited about their mornings because as kids they were forced to wake up early for schools. They simply don't like being a morning person because it is associated with stress. If we associate mornings with pleasurable activities, the mind is conditioned to rise early even later in the life too which is good for your overall health and well-being," says the doctor.
2) Go For A Morning Walk With Your Child
Especially in pandemic times, when a child's mornings are all about online classes, it is important to step outside for a morning walk. Not only it will keep your children physically active and agile, but it will also release their stress. Whether you are in the park or in your terrace, the outdoor surroundings are more exciting and full of possibilities compared to indoors.
You can encourage the child to do cycling while you walk
You can play an outdoor game like badminton or simply racing
If the park has swings, even better
Make sure you and your child are following Covid-appropriate behavior while going outdoors.
3) Have Your Morning Breakfast Together
Dinner is generally the meal that people have together as family. But breakfasts are a hurried affair. However, they need not be. Breakfasts are in fact considered one of the most important meals of the day for maximum health benefits. There are mental benefits too of eating breakfast with your family and kids. Conversations, plans, pep-talks, can all happen over a plate or bowl of nutritious breakfast. It has a positive domino effect on your entire day too.
4) Work Out With Your Child
Whether you have a three year old or a teenager, working out with children is always fun. Not only this inculcates the habit of fitness early on in their life, there is another opportunity to spend some special moments together. Be it Yoga, Zumba, or some other form of exercise, it always has a feel-good after-effect.
5) Talk To Your Child
Even if you dedicate 30 minutes for one-on-one chat with your children, you will not only be able to form a better connection with them, but also get to know if there is something wrong with their mental health or state of mind. Sometimes children are not able to share their problems because in the evening parents are too tired to listen to them.
If you have a kid below 5 years of age, you can spend this time playing with them i.e. drawing, doing puzzles, matching shapes etc.
Also Read: Mental Health, Kids & COVID-19: Tips To Tackle Kids During A Phase When They Are Forbidden To Go Out
6) Plan Your Child's Day
You can talk to your children about what they would like to do during the day and write down a routine for them on paper. You can give them small goals so they feel accomplished upon achieving them. If you have an older child of say 10 years or above, they can be encouraged to pen down the routine themselves.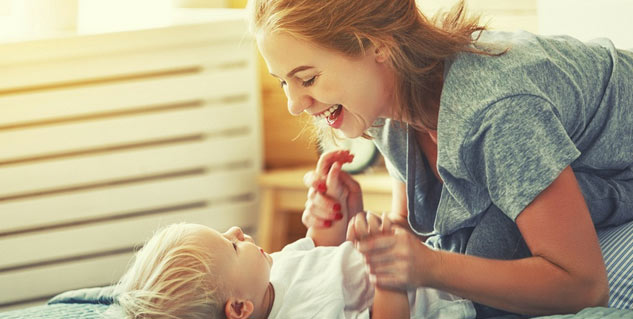 7) Give Them A Hug
This is something you should be doing first thing after they wake up. Everybody needs to know they are loved and mornings are the best time to reinforce that. The best way to give your children a positive start is to give them a tight hug before asking them to get up from the bed and go about their day.
Read More Articles On Mind And Body