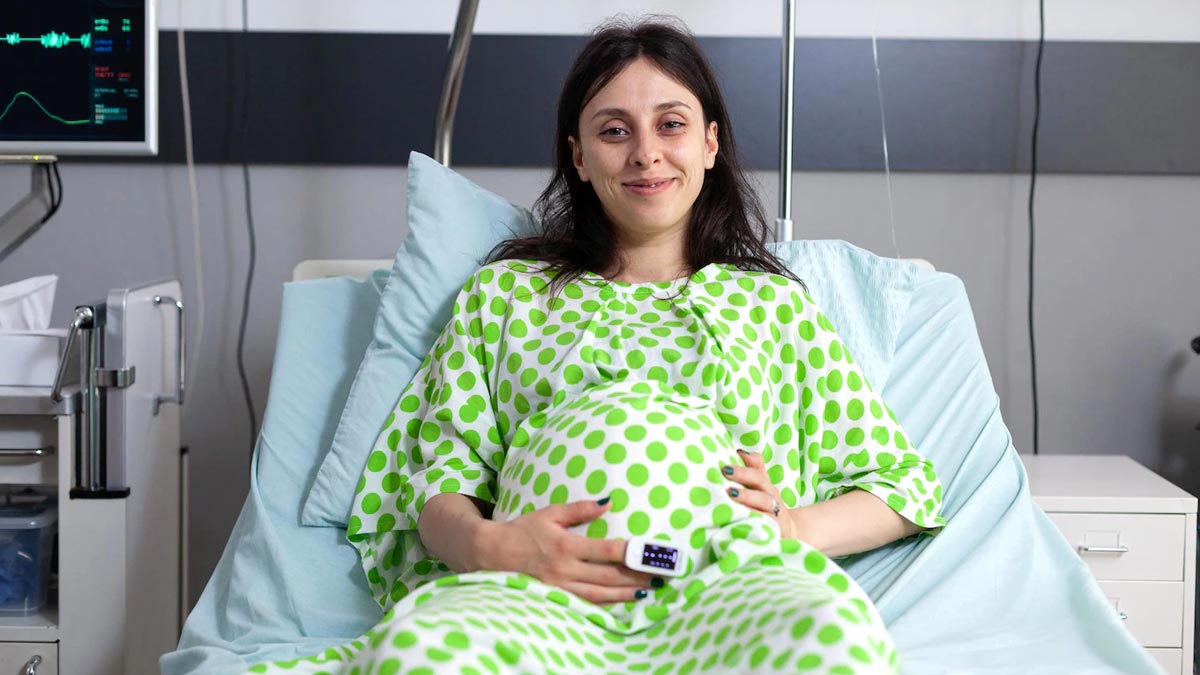 Pregnancy is a big concern for the youth of today. It involves a lot of planning that revolves around the lives of the man, woman and also the child. These decisions are thoroughly made taking into consideration the finances, responsibilities and the kind of upbringing the child would get. However, after these many points to consider comes the difficulty in getting pregnant. The lifestyle of the youth today and their standard of living has added up to women being infertile even in their prime age. This is where getting pregnant through artificial means comes into play. Yes, a girl can be pregnant without sexual intercourse with natural methods and medical procedures. Here are a few ways how a woman can get pregnant without any sexual contact.
In an exclusive interaction with OnlyMyHealth editorial team Dr. Praveen Gupta, Paediatrician & General Physician elucidates that there are several ways in which a girl can get pregnant, the first is by means of natural methods. Pregnancy can happen or is possible by any means of the transfer of sperm to vagina even without penetration, but the chances are very less. Additionally, a few ways to get pregnant without sexual intercourse are
Medical Procedures To Get Pregnant
A technology called Assisted Reproductive Technology (ART). Assisted Reproductive Technology includes medical procedures used primarily to deal with sterility. ART procedures involve surgically removing eggs from a woman's ovaries, combining them with sperm cells within the laboratory, and returning them to the adult female body or donating them to a different woman. The technique is a manipulation of sperm cells and eggs or embryos in a laboratory.
Assisted Reproductive Technology involves technologies like Intra Cytoplasmic Sperm Injection (ICSI), Gamete Intra Fallopian Transfer (GIFT), Zygote Intra Fallopian Transfer (ZIFT), Frozen Embryo Transfer (FET) and In-Vitro Fertilization (IVF). Let's understand each of these methods separately.
1. Intra Cytoplasmic Sperm Injection (ICSI)
The sperm cell is directly inserted into the egg cell in vitro or within the laboratory to form a zygote.
2. Gamete Intra Fallopian Transfer (GIFT)
Egg cells are taken from a woman's ovary and placed in any of the uterine tubes, and also the man's sperm cell is additionally inserted into the uterine tube.
3. Zygote Intra Fallopian Transfer (ZIFT)
The fertilized ovum is transferred from one feminine to a different feminine.
4. Frozen Embryo Transfer (FET)
This technique involves both thawing and transferring of embryos within the woman's womb.
5. In-Vitro Fertilization (IVF)
It works by employing a combination of medicines and surgical procedures to assist sperm cells to fertilize an egg, and facilitate the fertilization in the womb.
ICSI is completely different from IVF-ER in vitro fertilization - embryo transfer, as in IVF thousands of sperm cell are inserted to 1 egg so as one sperm cell among them fertilizes the egg whereas in ICSI the embryologist uses technically advanced instrumentation to pick out one sperm cell and injecting into the egg.
Not getting pregnant by natural methods gets very excruciating for the couple who's trying to conceive. There are several ways in which you can get your fertility tested. By all means, get fertility tests done and then in accordance with the diagnosis take consultation from an expert. It is not the end of the world. Make sure that you live a healthy lifestyle. Cut down on smoking and alcohol and increase the intake of a rich and balanced diet. The aforementioned methods are authentic, safe and always appreciated in case of any hindrance. You should know that about 80% of heterosexual couples get pregnant after six months of trying.