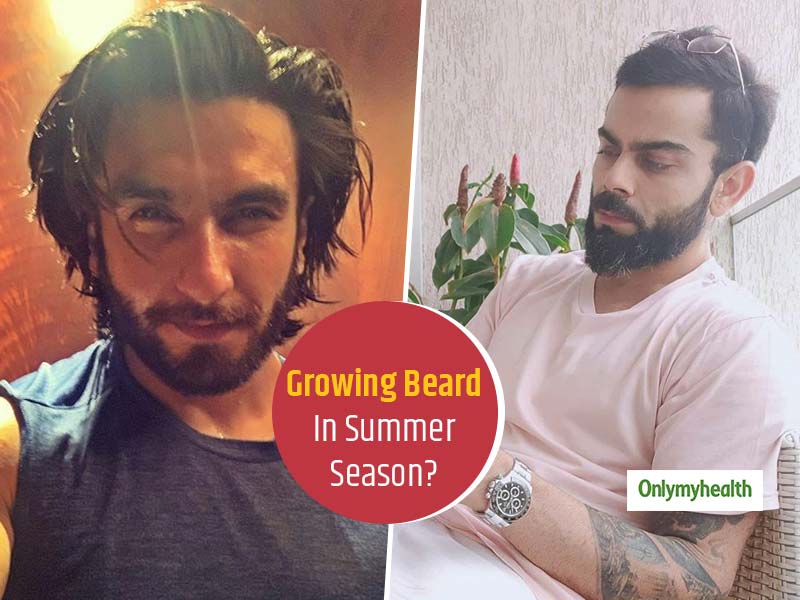 Men's Health Week 2020: Today, we will inspire you to grow a beard in summer by telling you some of its benefits.
Men's Health Week 2020: This week related to men's health is celebrated every year in June. The purpose of celebrating this week is to make men aware of their health and related activities. Along with this, there is a particular reason behind celebrating this week. We often talk about women's health but do not pay attention to men's health and several related activities. So this week (Men's Health Week 2020) we are going to give you some health tips related to men's beard. A grown beard has become a fashion nowadays. Be it a sportsman or a filmstar, men everywhere appear in a grown stubble. At the same time, many men are unable to grow their beards due to the corporate dress code, daily commute, weather and time. Some males believe that growing a beard in the summer is impossible. But today we will tell you some of the benefits of growing a beard in the summer, which will motivate you to grow a beard.
Understand why it is best to grow a beard in summer?
Beard Hides Wrinkles: Men with wrinkles on their face have the great benefit of growing a beard. A beard hides the wrinkles and fine lines of your face. If the colour of your beard hair is black and white, then there is nothing to worry about. Today it is a fashion, which is called 'Salt and Paper' beard design. With this, you can give yourself a great look.
Beard Protects From Heat Damage: By growing a beard in summer, you can avoid the risk of heat rash. With the help of a beard, you can prevent dirt and allergies. The beard acts as a barrier/shield to the scorching heat (for your skin). In this way, the beard does not allow UV rays to fall on your face (blocks direct rays of the sun), which prevents skin reaction and allergy.
Keep Skin Healthy: When you are shaving, it opens your facial pores. Due to this, there are more chances of face cuts in summer. Besides, shaving makes the skin dry. Shaving in summer can cause your skin to lose moisture. In such a situation, if you keep a beard, then your skin pores can be clean and healthy.
Beneficial For People With Oily Skin: In summer, oily skin people have to face a lot of problems (such as washing face frequently). In this case, you can hide your oily skin by keeping a beard. Also, it reduces the problems of pimples on the skin.
Why is International Men's Health Week 2020 celebrated?
This week is dedicated to protect men from discrimination, exploitation, oppression, violence and inequality and to give them their rights. Like women, men are also victims. Internationally, in 2002, International Men's Health Week began as a campaign. This week is celebrated by wearing a blue ribbon, which symbolizes the fight against prostate cancer. However, the health issues of men are not just prostate cancer but more than that. Every year, there is a tradition to celebrate this day on any one subject. In 2019, the theme of this week was 'Men's Health Matters'. This week is celebrated all over the world, while in the US this week is celebrated during the week ending with Father's Day.
Also Read: Easy and Effective Remedies To Treat Male Yeast Infection At Home
Importance of International Men's Health Week 2020: International Men's Health Week is essential for men of all ages. In this week, awareness about all health problems related to men is discussed. It also aims to promote a healthy lifestyle in men.
International Men's Health Week 2020 Theme: Every year, a theme of International Men's Health Week is set. This year's theme is 'Take Action on Covid-19'. As the topic suggests, now is the time to take action and bring up important issues.
Read More in Men's Health