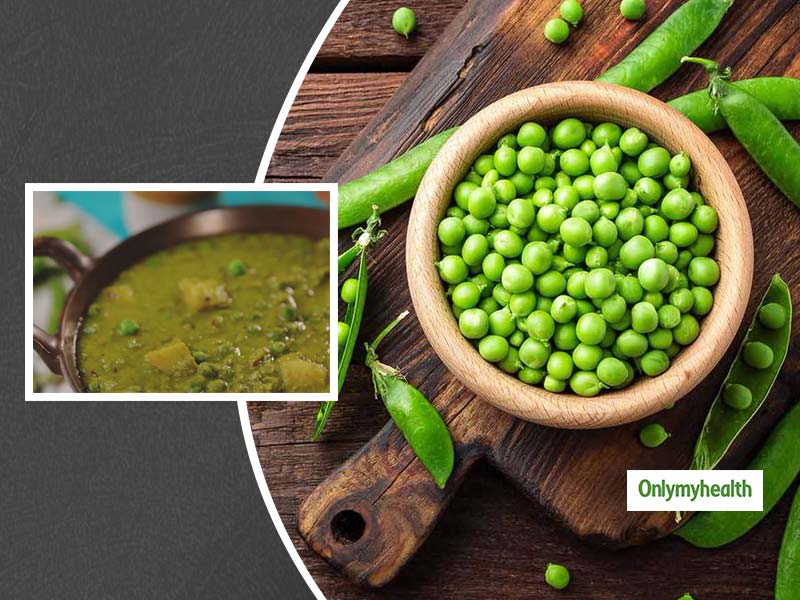 People wait for the green peas in the winter season as a lot of tasty dishes can be made from peas, (that too) without any special effort. Peas are also very beneficial for health as they contain the right amount of fibre along with a lot of nutrients. Do you know that peas are very low in calories and carbohydrates? Yes, but they are a good source of vitamin A, vitamin C and vitamin K. Half a cup of green peas give you only 62 calories, 11 grams of carbohydrates, 4 grams of protein and fibre. Green peas consist of 34% of vitamin A, 13% of vitamin C and 24% of vitamin K (of daily need). Apart from this, you get the right amount of manganese, iron and phosphorus. This is why green peas are considered beneficial for people of all ages (i.e. from children to older adults). A special dish is made from peas, during the winter season and that is called 'Nimona'. It is very healthy and tasty and is majorly made by grinding peas. Today we are telling you about the easy recipe of making 'green peas nimona' and the benefits of eating it.
Why is pea nimona beneficial for health?
Nimona is a very low-calorie dish, so eating it does not increase your weight.
Nimona has the right amount of fibre, so it reduces cholesterol and is healthy for the heart.
The amount of potassium in peas is exact, so it is also beneficial for blood pressure patients.
Green peas contain the right amount of vitamin C, which boosts your immunity.
To make nimona more healthy, you can use moong dal vadis instead of potatoes in it.
Tip: Keep in mind that for blood pressure patients, reduce the amount of salt according to the severity of the disease or do not add it at all.
Ingredients for making pea nimona
Green peas - 3 cups
Potatoes - 2 medium size
Garlic - 12-15 buds
Ginger - 1-inch piece
Green chilli - as per taste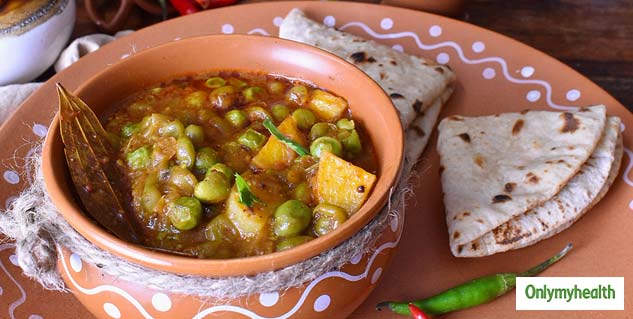 Coriander - half cup chopped
Asafoetida
Salt
Oil
Cumin
Spices (coriander powder, red chilli, turmeric, garam masala, bay leaf)
How to make delicious pea nimona?
To make pea nimona, firstly grind the peas in a mixer.
After this, make a paste by grinding coriander, garlic, chilli and ginger.
Now take a pan or kadhai and heat it by adding two spoons of oil to it.
Add cumin seeds to the oil, add chopped ginger, chillies, bay leaves, asafoetida and then onion and fry until they become golden.
After that add the pre-prepared paste of ginger, garlic, chilli and coriander and cook on low flame for 2 minutes while stirring.
Now add chopped potatoes and fry for 2 minutes. Then add all the spices and salt and fry for 1 minute. After this, add ground peas and fry on medium flame while stirring for 2-3 minutes.
After roasting well, add 3 or 4 cups (according to the consistency) of water and cover the kadhai/pan.
It usually takes 5-8 minutes to cook the potatoes. Keep checking it in between. When you feel that the potatoes are cooked, you can turn off the gas.
Your tasty nimona is ready. Add coriander leaves for garnishing.
Read more articles on Healthy Diet