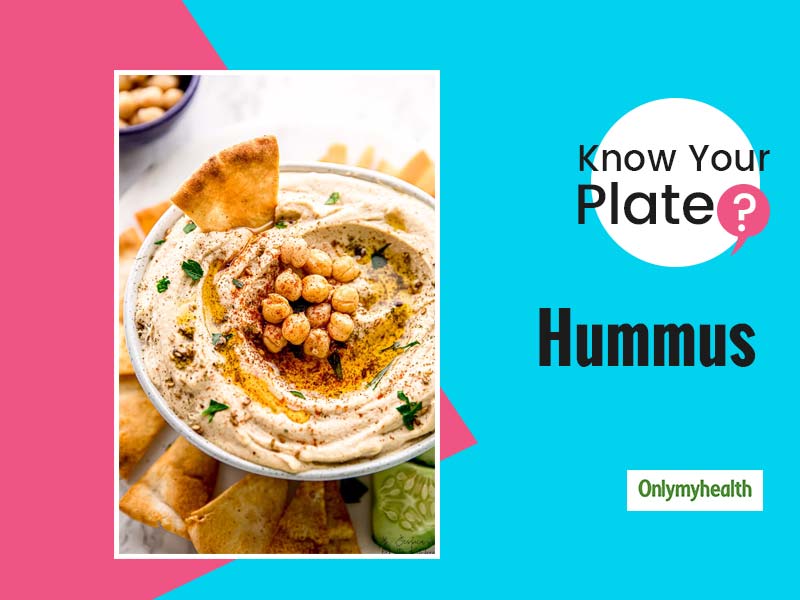 Recipe for making hummus at home: Hummus, a mashed chickpea with some more ingredients is in trend now unlike it was ten years back in India. It has overcome unhealthy dips and dressings by its beauty of protein-rich and tasty flavour. Hummus, the smooth spread that enhances the flavour of rolls, sandwiches or even with salads. It is delicious and as well as healthy that does not make one guilt after consuming. Quick and easy ways to add hummus in your diet: Though hummus is best having alone without any other food but also enhance the flavour of other foods if added while cooking. Spread on a bread toast with some thinly sliced cucumber. Make a chapatti roll with added fresh veggies into it. Pita bread and hummus is an important meal to grab on. Add a toast to the raw salad. Roast the marinated paneer with hummus into it.
Hummus nutrition per 50gm (1 serving size) by Dt. Radhika Jain, (Founder, Eat Right By Radhika)
Calories: 124kcal
Carbohydrates: 11g
Protein: 4 g
Fat: 6g
Potassium: 284mg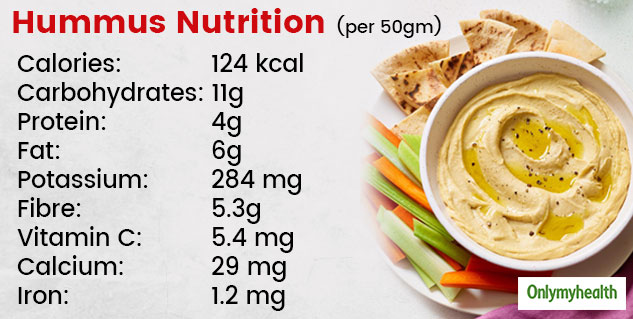 Fibre: 5.3g
Vitamin A: 64IU
Vitamin C: 5.4mg
Calcium: 29mg
Iron: 1.2mg
How to make pita bread and hummus at home?
Ingredients to make hummus at home: Along with a little water of boiled chickpeas add every ingredient in a food processor except chickpeas to get a smooth paste. Later, add the kept aside chickpeas into the grinder. After blending for good 2 minutes or so, pour some olive oil and decorate with red chilli powder.
Here is to bring some healthy twist in hummus flavour
Avocado Hummus- a creamy taste with healthy fats source
Sweet potato hummus- it gives a smoky twist to the hummus
Bell pepper hummus- flavour and Roasted bell addition to the hummus
Pumpkin hummus- flavour enhancer and Savory
Beetroot hummus- perfect for summers, Chilled one.
Spinach hummus- whats better way to add greens in your diet.
Zucchini hummus- greens twist to the hummus.
Workout to be done to burn 50gm hummus dip
Jogging for 15 minutes
Play rugby for 11 minutes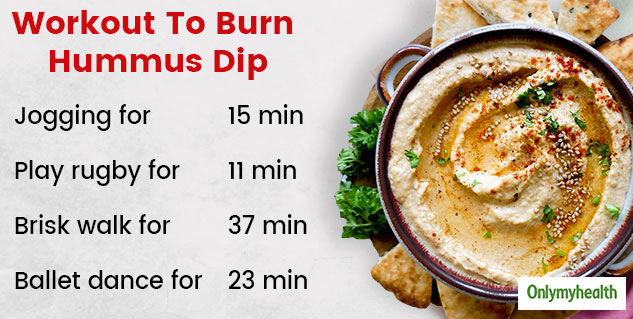 Brisk walk for 37 minutes
Ballet dance for 23 minutes
Advantages of having black chickpeas
According to RDA, one cup hummus dip provides 10% dietary fibre as well as 10g protein. Enriched with major and minor nutrients and minerals including vitamin A, C, E and iron.
Chickpeas are considered a healthy dose for our gut health and as well as helps to maintain a glycaemic index of various foods hence beneficial for diabetes type 2.
Some of the common ingredients of hummus are chickpeas, olive oil, ginger, tahini, garlic, lemon and a tadka flavour with cumin, red pepper powder, coriander powder and salt.
Serving hummus with raw cucumber, bell peppers and carrot bites is a healthy choice over snack wedges or nachos or pita bread(refined flour).
Switch a healthy dip and spread of hummus over a mayonnaise or cream for sandwiches or spreads or any salad dressings.
There is plenty of health benefits that are present on every bite of hummus along with the goodness of its taste.
With inputs from Dt. Radhika Jain, (Founder, Eat Right By Radhika)
Read more articles on Healthy Diet