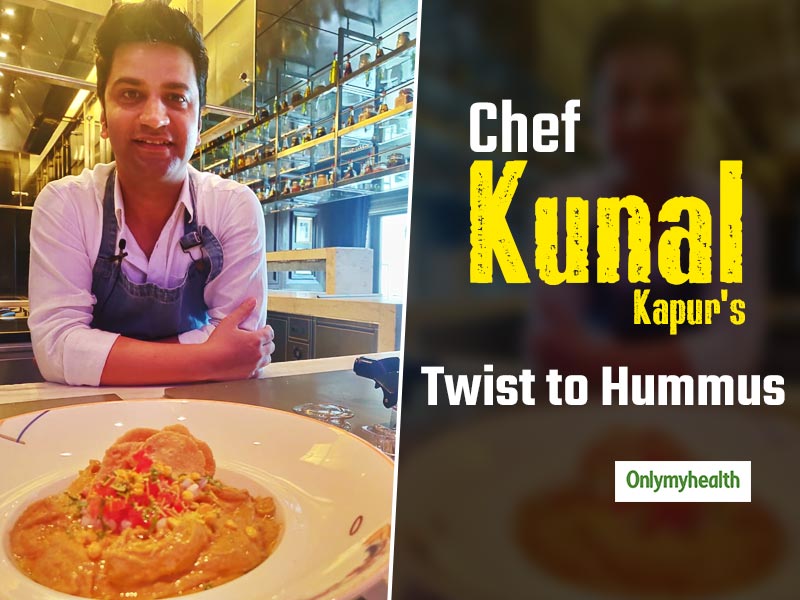 Masterchef Kunal Kapur is known for his exceptional cooking skills. A celebrity chef, media personality and a restaurateur, Chef Kapur is known to give interesting twists to regular dishes like never before. His recent experiment was with the traditional hummus. In a recently-held event in New Delhi, Chef Kunal Kapur displayed cheer creativity in cooking by giving a 'masaledar' twist to hummus. What he created was Hummus Chaat, with a desi twist to a global dish. His Hummus Chaat included several spices, namely chilli powder, dry mango powder, cumin powder, etc. He cooked up a 'masaledar' hummus recipe, which he served with papri and garnished the hummus chaat with onions, chopped green chilli and chopped garlic cloves. His dish was every bit mesmerising and was enjoyed by all. Chef Kunal Kapur was at the India launch of Hamilton Beach Juicer Mixer Grinder in India in Delhi. This juicer mixer grinder will be available to order from Amazon India from July 15.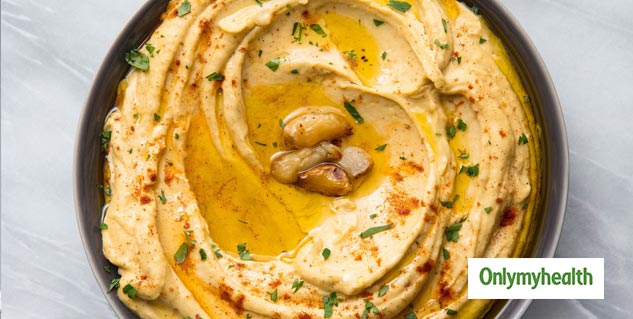 Ever thought why hummus is so famous? This Middle Eastern dip is made with chickpeas, olive oil, and garlic and lemon juice. All of it is blended for an exotic consistency. This versatile dish is not just tasty but has several health benefits packed in it. Following are some of the health benefits of hummus:
Plant-Based Protein: Hummus contains a lot of vitamins and proteins and is a direct source of plant-based protein. An excellent dip for vegetarians and even vegans, this dip is high in iron, vitamin B and phosphorous. Protein is essential for growth, recover and a proper immunity.
Helps Reduce Body Inflammation: In cases of infections and injury, natural healers help reduce inflammation in the body. Hummus and the healthy ingredients used in making this delicious dish helps fight chronic inflammation in the body, which is often linked to several severe problems in the body.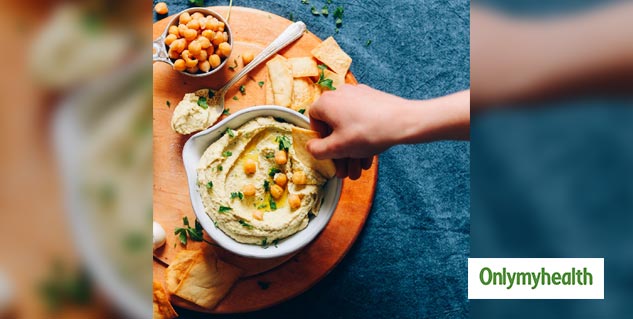 Packed in Fibre: Hummus is high in fibre, which helps in proper digestion. Hummus helps in softening tools and promote the growth of beneficial bacteria in the body.
Low in the glycemic index: Low in glycemic index, hummus helps in reducing the blood sugar levels and cholesterol levels in the body.
Aids Weight Loss: Hummus is a versatile dish and can be a replacement for several unhealthy food items. Replace your saturated butter with hummus and see the difference in your diet and appearance.
Great for Gluten Intolerants: Hummus is naturally gluten and nut-free and is best for those suffering from these two intolerances. An extremely healthy snack, it works best as a dip, bread spread and even to eat as it is.
Hummus Chaat Recipe by Chef Kunal Kapur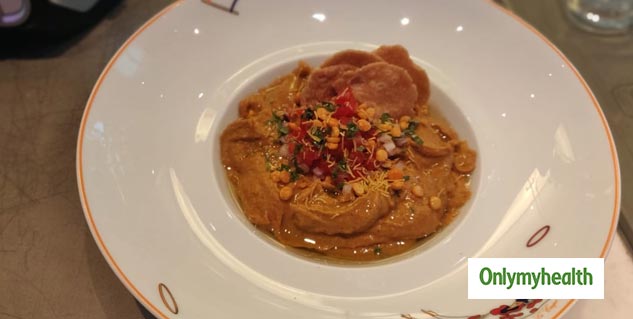 INGREDIENTS
Red Chilli Powder
Dry Mango Powder
Cumin Powder
Chopped Onions
Chopped Tomatoes
Chopped Green Chillies
Salt to Taste
Mint Leaves
Sev Namkeen
METHOD
Take chickpeas and put it in a blender
Add spices and keep blending. In between, keep adding olive oil for taste and consistency
Once the mixture is ready, take it out in a decorating plate, add some papri and garnish the dish with onions, tomatoes, mint leaves and green chillies
Eat it just like that or use this spicy hummus as bread spread. Relish it fresh.
Read more articles on Healthy Diet