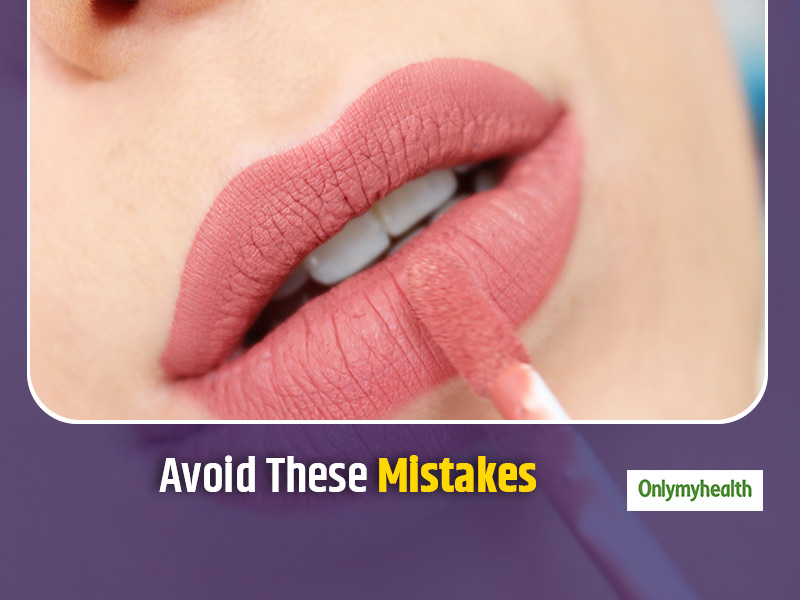 Want pouty lips? Lip care and lip makeup need to be in sync to get beautiful lips. Choosing the right shade of lipstick is important but more important than that is applying lipstick in the perfect way. A good lip shade helps you bind your whole look together and look beautiful. On the other hand, applying the lipstick properly is also very important. The exact texture of the lipstick depends on the way you are applying the lipstick and what kind of lip shade it is- matte, creme or glossy. Let us show you here today the correct way to apply a liquid or matte lipstick so that your lips do not look ugly or bad after applying lipstick.
Common Mistakes To Avoid
To get a good touch-up or base in liquid lipstick or matte lipstick, there are a few things you need to do before and during applying liquid lipstick to look perfect.
Exfoliate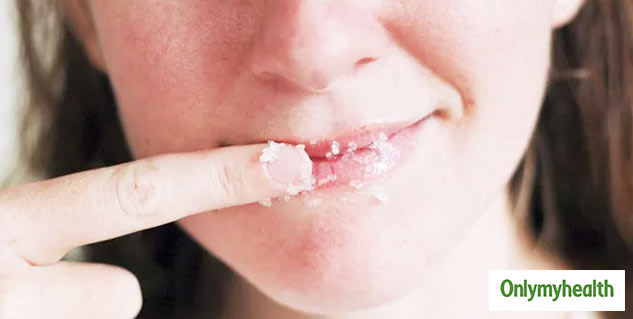 Always exfoliate your lips before applying liquid or matte lipstick on your lips. Because liquid lipstick settles into fine lines after applying lips. Because of this, the smooth finishing of your lips sub lipstick does not come. So it is important to exfoliate your lipstick to give it a good base and touch. You can use lip scrub made at home. Just mix sugar and coconut oil to scrub your lips. This is an organic lip scrub that doesn't cause any side-effect.
You can gently scrub your lips 2-3 times a week with this lip scrub. This will not only remove dead skin but will also help in getting rid of dry lips and promote blood circulation. So that your lips will look naturally beautiful and lipstick will stay longer on your lips.
Also Read: Treat Darkening and Get Pump & Pink Lips With This DIY Lip Scrub
Apply lipstick at the lower lip first
The perfect way to apply liquid lipstick is to apply lipstick to the lower lip. Makeup experts also always recommend starting the lipstick with the lower lip. Because when you take out the lip brush it always has more lipstick on it and it is easier to fix the mistakes on the lower lip. But if you reverse it, then there is more possibility of your lipstick going bad. You can also give ombre effect to lips. Therefore, start with the lower lip and then fill the upper lip to get the perfect look.
Also Read: Chapped Lips Due To Changing Weather? Here Are 5 Tips To Treat Them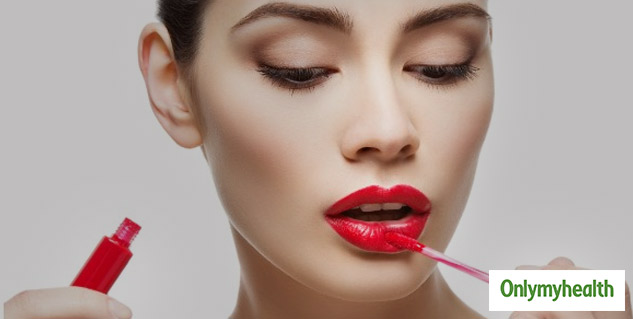 Avoid applying multiple layers of lipstick
Another mistake that most women make with their lipsticks is applying 2 or 3 coats of it. Layering is not the right thing to do especially when you are not experienced in lip makeup. Applying multiple coats of lipstick won't do any good to your lips. Instead, it would make them feel heavy, irritating and cakey. Therefore, always apply lipstick only in 1-2 layers. This would make the lipstick stay longer and smudge-free giving a beautiful lip look.
These are some recommendations to enhance the look of your lips. Beginners can also consider these to be basics of lipstick and lip makeup guide. These small tips can glorify your look within seconds. So, implement these to get beautiful pouty lips.
Read More in Fashion and Beauty